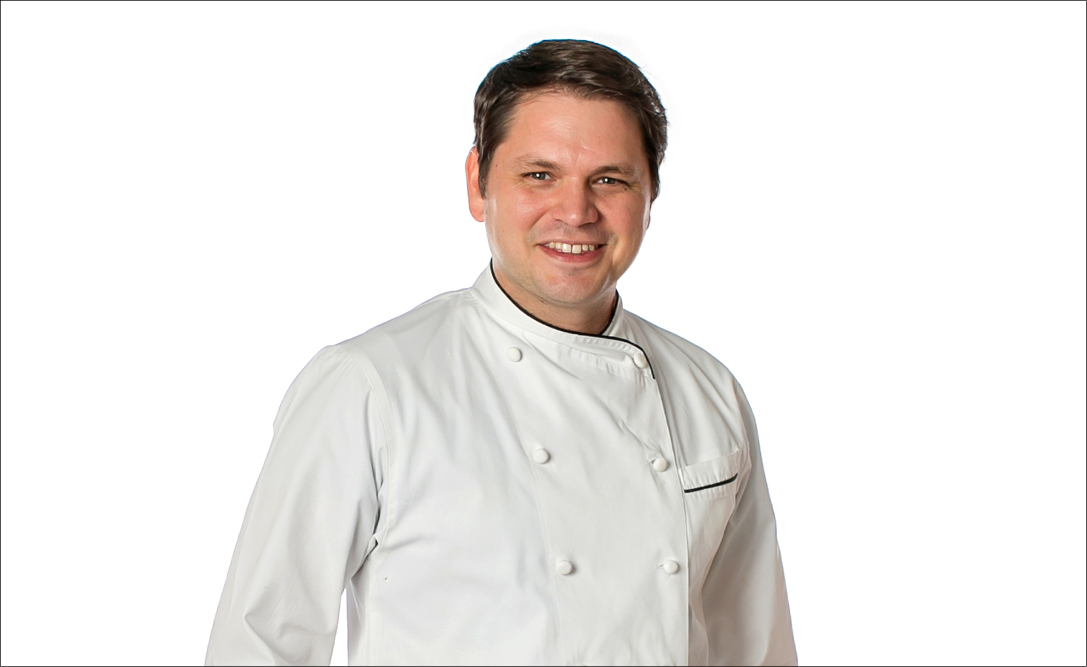 (Photos by Amy Martin)
Jeremy Langlois,

38
Executive Chef, White Oak Plantation and Farm
PROFESSIONAL ACHIEVEMENTS:
At age 22 was youngest executive chef of any award-winning restaurant in Distinguished Restaurants of North America.
His Latil's Landing being named "Best New Restaurant 2005" by Esquire magazine.
Named 2015 "Chef of the Year" by the Baton Rouge chapter of the Louisiana Restaurant Association.
Appeared on History Channel's "You Don't Know Dixie," HBO's "True Blood," and Food Network's "Chopped."
COMMUNITY:
President of the Baton Rouge Chapter of the Louisiana Restaurant Association, a board member of the Baton Rouge Epicurean Society and participates in the March of Dimes fundraiser.
NAME ONE BOOK THAT HAS INSPIRED YOU PROFESSIONALLY.
The Charlie Trotter Cookbook. This was a cookbook that bought in 1996 when I was 16 years old. I was blown away by the food and the food presentations in that book. I didn't know food could be presented so artfully. The book was a huge inspiration on me.
WHEN YOU WERE A CHILD, WHAT DID YOU WANT TO BE WHEN YOU GREW UP?
I loved Indiana Jones, so I wanted to be an archaeologist. I figured I would go on adventures and have a cool hat and whip.
WHAT WAS YOUR FIRST JOB, HOW OLD WERE YOU AND WHAT DID YOU LEARN FROM IT?
My first job was dishwasher here at White Oak Plantation and Farm in 1995 when I was 16. This is where my love for the restaurant industry started. Anyone who worked hard and was passionate about wanting to learn moved up in the ranks. By the time I graduated high school. I was a chef running full events.
WHAT IS THE STRANGEST JOB YOU'VE EVER HAD?
I have only been a chef since I was 16, but this industry can be a bit "strange" to people on the outside. In the kitchen, I have worked with people from all walks of life. It is one thing I love about the kitchen. It does not matter if you are male or female, what race you are, come from a rich or poor family, or even if you speak English or not. On the hot line, you can either put out during the dinner rush or you can't, and the ones who are great rise up through the ranks.
WHAT IS YOUR FAVORITE PLACE FOR A BUSINESS LUNCH IN BATON ROUGE, AND WHAT IS YOUR FAVORITE DISH THERE?
I do not have a spot. I'm usually the one doing the cooking.
WHAT DO YOU CONSIDER YOUR GREATEST ACHIEVEMENT?
As far as honors it would be when Esquire magazine named Latil's Landing (The restaurant where I was chef and opened at Houmas House Plantation) "One of the Best New Restaurants in America" 2005.
Personally, It is the relationships that I have forged in the fires of the kitchen. Many of the chefs who have worked for me throughout the years I am still very close with and we inspire each other.
HOW DO YOU GET PUMPED UP BEFORE A BIG MEETING, PRESENTATION OR PITCH?
For me I'm always pumped up. Normally, I have to take a deep breath and calm myself down. Often when I'm speaking I speak so fast. I like to take a moment to center myself and visualize what I want to get across to whom I'm speaking with.
WHAT HAS BEEN THE MOST FULFILLING MOMENT IN YOUR CAREER SO FAR?
After 22 years as a chef, I still love cooking and creating in the kitchen day to day. As many chefs get along in their career, they move themselves out of the kitchen. I still love the grind of being in the kitchen every day cooking. Nothing is more fulfilling to me then, imagining a dish, then bring it to life, and serving it to a guest.
WHAT WAS YOUR PROFESSIONAL "AHA MOMENT?"
When I mentally came to understand being a chef is a lifestyle not a job. I don't get in my car every day and go to "work," I get in my car and go do exactly what I want to be doing—being a chef.
WHAT IS YOUR BEST PRODUCTIVITY HACK?
I make to-do list every day, in order of importance, and I challenge myself to "knock it out."
WHAT HAVE YOU LEARNED THE HARD WAY?
How to delegate better. I was terrible about this early as chef, carrying much of the burden of the kitchen myself. It wasn't until I realized I got to where I was because someone gave me a chance to prove myself. I had to learn to give others the same opportunity.
HOW DO YOU TYPICALLY DRESS FOR WORK: CASUAL? PROFESSIONAL? BUSINESS CASUAL? OTHER?
Chef coat.
WHY PART OF YOUR JOB DO YOU LOVE? WHAT PART DO YOU HATE?
I love creating new dishes and menu. I'm constantly pushing myself to improve as a chef. What do I hate? That's easy, email. It never stops.
WHAT IS THE BEST COMPLIMENT YOU'VE EVER GOTTEN FROM A COLLEAGUE OR BOSS?
When I graduated high school my mentor, Chef John Folse, paid in full my tuition to the Culinary institute at Nicholls State.
MAC OR PC?
I used to love Mac, but recently I moved all my stuff to the cloud, so it does not matter what device I use. I have a PC at home, a Mac laptop, and I have a Chromebook that I really like.
ARE YOU ACTIVE ON SOCIAL MEDIA? IF SO, ON WHICH PLATFORMS ARE YOU MOST ACTIVE?
I have Facebook, Twitter and Instagram. I used to be real active, but not as much these days. Just not enough time in the day.
HOW MANY TEXTS DO YOU SEND ON AN AVERAGE DAY? HOW MANY EMAILS?
Texts, between 10 and 25. I'm terrible with email. A few a day.
HOW LOW WILL YOU ALLOW YOUR REMAINING PHONE OR COMPUTER BATTERY LIFE GET (IN %) BEFORE YOU HAVE AN ANXIETY ATTACK?
A full charge on my phone gets me through the day.
HOW MANY UNREAD MESSAGES ARE IN YOUR INBOX RIGHT NOW?
1,000s.
WHAT'S YOUR FAVORITE APP AT THE MOMENT?
Waze for driving. Google Keep is great for to-dos and bookmarking and tagging sites on the internet.
WHAT IS YOUR FAVORITE TECHNOLOGICAL ADVANCEMENT OF THE PAST DECADE?
I'm an avid Podcast listener—all types of subjects, from business, to money, to movies and videogames. I love being able to stream them while driving and working out.
WHAT TECHNOLOGY DO YOU WISH WAS NEVER INVENTED?
Spam email.
WHAT TIME DO YOU GET UP ON WORKDAY MORNINGS?
6 a.m.
BREAKFAST AT HOME? BREAKFAST ON THE GO? BREAKFAST AT YOUR DESK? NO BREAKFAST AT ALL?
No breakfast. I'm up, grab a cup of coffee, get my daughter (6-years-old) ready for school and then we are off to take her to school before I drive to work.
THE SAYING GOES: 'BE THE CHANGE YOU WANT TO SEE IN THE WORLD.' SPECIFICALLY, WHAT ARE YOU 'BEING' TO MAKE BATON ROUGE BETTER?
I just try to be the best chef that I can be. I want to do the best work that I can, and have the people that I work with daily know that I'm 100% committed to doing that. From there great things seem to happen.
WHEN DID YOU REALIZE YOU WERE "GROWN UP?"
When my first daughter Piper was born.
WHAT WAS THE BEST VACATION YOU HAVE EVER TAKEN?
I love snow skiing in Aspen.
FAVORITE GIFT YOU WERE GIVEN AS A CHILD?
A Fender guitar. I still have it and play it to this day.
WHICH TALENT OR SUPERPOWER WOULD YOU MOST LIKE TO HAVE AND WHY?
The ability not to sleep. I think that is a waste of time.
WHO FASCINATES YOU?
I love learning new things. I'm constantly reading or searching the internet. One day I got on a kick about woodworking and built my daughter a school desk. Next it might be workout or meditation.
WHICH FICTIONAL CHARACTER DO YOU MOST IDENTIFY WITH?
Han Solo (but I know I will never be that cool).
FAVORITE DRINK?
Coke Zero.
WHAT IS YOUR FAVORITE BAND OR SONG?
Band—Metallica ; song—Easy Like Sunday Morning.
WHAT IS YOUR FAVORITE MOVIE?
I'm a huge Star Wars nerd. So those are my favorite (I pretend the Episodes 1-3 never happened) After that it's a tie between Pulp Fiction and The Princess Bride.
WHO WOULD PLAY YOU IN A MOVIE?
Young Harrison Ford.
IF YOU COULD GO BACK IN TIME, WHAT ADVICE WOULD YOU GIVE YOUR 18-YEAR-OLD SELF?
I am perfectly happy with where I'm at now, and I would not want a thing changed. However, I was very shy and lacked confidences at that age. If I could encourage myself to get over that, and put yourself out there. There is nothing to fear.
PETS?
I have a dog named Sampson.
HOBBIES?
I play guitar and play some video games.
TELL US ABOUT A MOMENT THAT CHANGED YOUR LIFE.
Personally, the birth of birth my daughters changed everything for me. It gave my life a new purpose. All I ever wanted to be known for was being a great chef. After my daughters were born, being known as a great father became way more important to me.
WHAT'S THE NEXT BIG PERSONAL OR CAREER CHALLENGE YOU PLAN TO TAKE ON?
I'm a chef and a father and I just try to improve every year. I don't want to rest on my laurels. I try to keep getting better, and good things seem to happen by keeping that simple mindset.
 WHAT CONCERNS YOU MOST ABOUT THE FUTURE?
I just want the world to be a safe place for my daughters.
WHAT GIVES YOU THE MOST HOPE ABOUT THE FUTURE?
I'm constantly inspired by people that I meet. There is so much greatness and beauty in the world. For as crazy as the world can seem at times, I still think this is the greatest time to be alive.
WHAT WOULD BE YOUR ADVICE FOR FUTURE FORTY UNDER 40 HONOREES?
Keep doing what got you here, don't stop, keep moving forward and great things will happen.
DO YOU PLAN TO BE IN THE CAPITAL REGION FIVE YEARS FROM NOW? WHY OR WHY NOT?
Yes. This is my home. I love it here.
IF NAMED KING FOR A DAY, WHAT IS ONE CHANGE YOU WOULD MAKE IN BATON ROUGE?
Order the construction of more highways to relive traffic.
HOW WOULD YOU DESCRIBE THE QUALITY OF LIFE IN BATON ROUGE; WHAT WORKS AND WHAT NEEDS IMPROVEMENT?
I think the quality is great. I love the people here. Only problem is the traffic.
DO YOU HAVE A BUCKET LIST? IF SO, WHAT ARE THE TOP 3 THINGS ON IT?
Live long enough to see what happens in the Star Wars Episodes.
Go Suba Diving in an underground lake in a cave.
Learn to fly a helicopter.