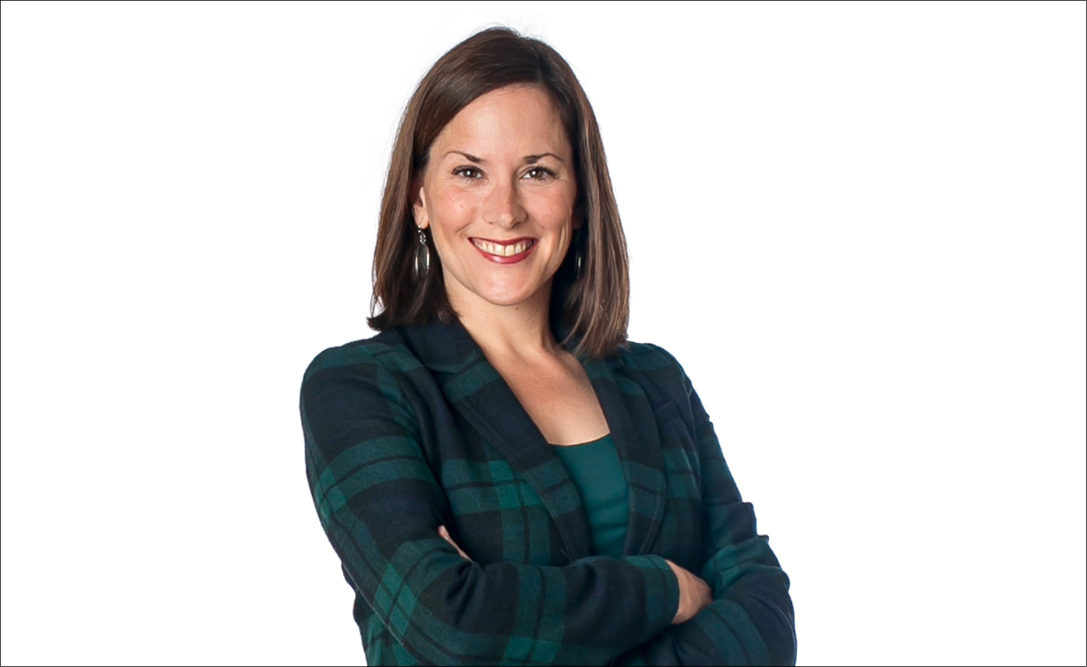 (Photos by Amy Martin)
Jenny Ballard, 39
Managing Artistic Director, Theatre Baton Rouge
PROFESSIONAL ACHIEVEMENTS:
Improved financial and operations at Theatre Baton Rouge, increasing ticket sales, corporate sponsorships, fundraising and grants.
Increased the operational staff from seven to 10 members while directing 28 shows.
Being cast in featured roles in several movie and TV projects, including NCIS: New Orleans, American Horror Story, Jack Reacher: Never Go Back and Keanu.
COMMUNITY:
Serves as a board member for Dream Teachers and is a member of Jeff & Company on 103.3 as well as Rotary Club of Baton Rouge.
NAME ONE BOOK THAT HAS INSPIRED YOU PROFESSIONALLY
It's Your Ship, by Mike Abrashoff
WHEN YOU WERE A CHILD, WHAT DID YOU WANT TO BE WHEN YOU GREW UP?
Astronaut, doctor, actress.
WHAT WAS YOUR FIRST JOB, HOW OLD WERE YOU AND WHAT DID YOU LEARN FROM IT?
JC Penney, I was 15. I learned that Black Friday in the retail industry is terrifying!
WHAT IS THE STRANGEST JOB YOU'VE EVER HAD?
I was the manager of an amazing restaurant for a while, The Crescent Moon Café. Each day there was like an episode of a sitcom or Northern Exposure or something. It was incredibly special, and hasn't been replicated yet!
WHAT IS YOUR FAVORITE PLACE FOR A BUSINESS LUNCH IN BATON ROUGE, AND WHAT IS YOUR FAVORITE DISH THERE?
Mestizo's, Shrimp and Crab Enchiladas.
WHAT DO YOU CONSIDER YOUR GREATEST ACHIEVEMENT?
Successfully having a life in the theater.
HOW DO YOU GET PUMPED UP BEFORE A BIG MEETING, PRESENTATION OR PITCH?
Lots of practice! I also think of it from an acting point of view … public speaking and playing a character in a play have plenty of similarities.
WHAT HAS BEEN THE MOST FULFILLING MOMENT IN YOUR CAREER SO FAR?
Being a part of Swine Palace's world premiere production of SPILL in 2014.
WHAT WAS YOUR PROFESSIONAL "AHA MOMENT?"
I realized in 2007 after reading Let Your Life Speak, that I had to pursue theatre (acting and directing specifically) as a career. I realized that it was going to hard, and that I'd have to make sacrifices. But it was in October 2007 that I made that decision.
WHAT IS YOUR BEST PRODUCTIVITY HACK?
My lists and my planner.
WHAT HAVE YOU LEARNED THE HARD WAY?
Way too much it seems…so much of life is making mistakes, and more importantly, LEARNING FROM THEM.
HOW DO YOU TYPICALLY DRESS FOR WORK: CASUAL? PROFESSIONAL? BUSINESS CASUAL? OTHER?
Typically business casual.
WHY PART OF YOUR JOB DO YOU LOVE? WHAT PART DO YOU HATE?
I love my job in general, but I definitely prefer the artistic side to the administrative side.
WHAT IS THE BEST COMPLIMENT YOU'VE EVER GOTTEN FROM A COLLEAGUE OR BOSS?
That my passion and love for theatre is contagious.
MAC OR PC?
I'm married to a Mac guy. Awkward.
ARE YOU ACTIVE ON SOCIAL MEDIA? IF SO, ON WHICH PLATFORMS ARE YOU MOST ACTIVE?
Yes!  Facebook, Twitter, Instagram.
HOW MANY TEXTS DO YOU SEND ON AN AVERAGE DAY? HOW MANY EMAILS?
I'd say a combined 100 per day, sometimes more. Mostly work related.
HOW LOW WILL YOU ALLOW YOUR REMAINING PHONE OR COMPUTER BATTERY LIFE GET (IN %) BEFORE YOU HAVE AN ANXIETY ATTACK?
Around 10% I start panicking.
HOW MANY UNREAD MESSAGES ARE IN YOUR INBOX RIGHT NOW?
Next question?
WHAT'S YOUR FAVORITE APP AT THE MOMENT?
Pandora and CNN.
WHAT IS YOUR FAVORITE TECHNOLOGICAL ADVANCEMENT OF THE PAST DECADE?
Streaming video.
WHAT TECHNOLOGY DO YOU WISH WAS NEVER INVENTED?
It depends on which technological item I'm frustrated with at the moment!
WHAT TIME DO YOU GET UP ON WORKDAY MORNINGS?
7-7:30 a.m.
BREAKFAST AT HOME? BREAKFAST ON THE GO? BREAKFAST AT YOUR DESK? NO BREAKFAST AT ALL?
Typically breakfast on the go.
THE SAYING GOES: 'BE THE CHANGE YOU WANT TO SEE IN THE WORLD.' SPECIFICALLY, WHAT ARE YOU 'BEING' TO MAKE BATON ROUGE BETTER?
I'm trying to spread hope, positivity, love and community through the art of theatre.
WHEN DID YOU REALIZE YOU WERE "GROWN UP?"
Wait. What?
WHAT WAS THE BEST VACATION YOU HAVE EVER TAKEN?
Skiing at Wolf Creek and staying in Pagosa Springs, Colorado.
FAVORITE GIFT YOU WERE GIVEN AS A CHILD?
Nintendo.
WHICH TALENT OR SUPERPOWER WOULD YOU MOST LIKE TO HAVE AND WHY?
Mind reading and preventative mind control. I would just like to understand people better, I stay dumbfounded. And I'd use the power for good, of course.
WHAT'S A NICKNAME YOUR FRIENDS OR FAMILY MEMBERS HAVE FOR YOU?
JB.
WHAT ARE YOU SUPERSTITIOUS ABOUT?
Jinxes. I always knock on wood. I do avoid walking under ladders. That's about it.
WHO FASCINATES YOU?
People in general.
WHICH FICTIONAL CHARACTER DO YOU MOST IDENTIFY WITH?
My spirit animal is Miranda Bailey on Grey's Anatomy.
FAVORITE DRINK?
Coffee, diet Pepsi, beer, wine.
WHAT IS YOUR FAVORITE BAND OR SONG?
Snow Patrol, Muse, U2, Keane, Coldplay.
WHAT IS YOUR FAVORITE MOVIE?
Tie between Shakespeare in Love and Lost in Translation.
WHO WOULD PLAY YOU IN A MOVIE?
Lawyers, Cops, and (hopefully) doctors.
IF YOU COULD GO BACK IN TIME, WHAT ADVICE WOULD YOU GIVE YOUR 18-YEAR-OLD SELF?
Listen to your parents!
PETS?
Yes! Two dogs: Katherine and Gizmo.
HOBBIES?
Reading, exercising.
TELL US ABOUT A MOMENT THAT CHANGED YOUR LIFE.
The first time I held my nephew, Sam. I've never experienced love like that.
WHAT'S THE NEXT BIG PERSONAL OR CAREER CHALLENGE YOU PLAN TO TAKE ON?
I'd like to teach college again at some point.
WHAT CONCERNS YOU MOST ABOUT THE FUTURE?
How much time do you have?
WHAT GIVES YOU THE MOST HOPE ABOUT THE FUTURE?
The responses nationwide to the Harvey Weinstein allegations, and the subsequent strength it has inspired in women. This gives me a huge amount of hope for our country and our future.
WHAT WOULD BE YOUR ADVICE FOR FUTURE FORTY UNDER 40 HONOREES?
I would just say congratulations!
DO YOU PLAN TO BE IN THE CAPITAL REGION FIVE YEARS FROM NOW? WHY OR WHY NOT?
I hope so! I love Baton Rouge, and want to continue being a part of this community.
IF NAMED KING FOR A DAY, WHAT IS ONE CHANGE YOU WOULD MAKE IN BATON ROUGE?
I'd somehow figure out how to fix all of the traffic issues.
HOW WOULD YOU DESCRIBE THE QUALITY OF LIFE IN BATON ROUGE; WHAT WORKS AND WHAT NEEDS IMPROVEMENT?
Traffic issues! Love the downtown and mid-city revitalizations. Sooo much wonderful cultural opportunities.
 DO YOU HAVE A BUCKET LIST? IF SO, WHAT ARE THE TOP 3 THINGS ON IT?
See the Northern Lights.
Visit Hawaii.
Go to space!