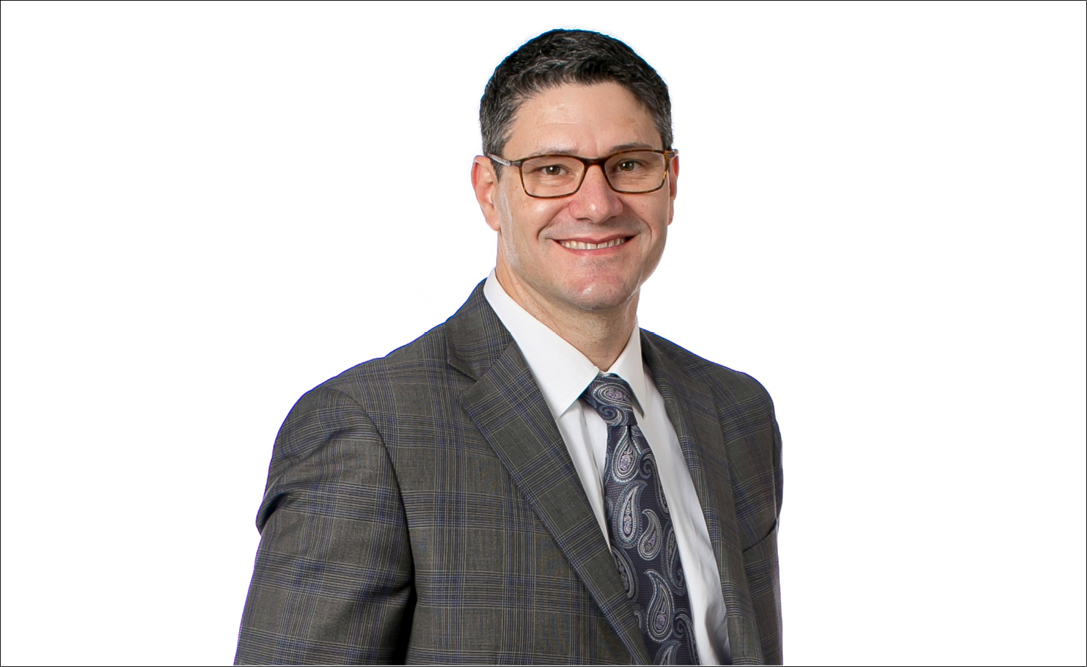 (Photos by Amy Martin)
J. Casey Chapman, 39
Gastroenterologist, Gastroenterology Associates

PROFESSIONAL ACHIEVEMENTS:
Working nationally with other physicians and administrators to navigate challenges in gastroenterology.
Began clinic focusing solely on patients with inflammatory bowel disease (IBD).
Earning a grant to design a care pathway with area hospital systems and insurance companies to better serve patients with IBD.
Served as sub-investigator on 18 clinical trials and a principle investigator on seven other trials focusing on IBD.
COMMUNITY:
Volunteers locally and nationally with the Crohn's and Colitis Foundation of America, and with the Louisiana Business Group on Health.
NAME ONE BOOK THAT HAS INSPIRED YOU PROFESSIONALLY.
How Will You Measure Your Life, by Clayton Christensen.
WHEN YOU WERE A CHILD, WHAT DID YOU WANT TO BE WHEN YOU GREW UP?
I always wanted to be a doctor, as uninteresting as that answer may seem
WHAT WAS YOUR FIRST JOB, HOW OLD WERE YOU AND WHAT DID YOU LEARN FROM IT?
My first formal job was at the TCBY on Essen Lane. I remember getting my paycheck and sadly learning what taxes were.
WHAT IS THE STRANGEST JOB YOU'VE EVER HAD?
Glazing hundreds of honey hams with a giant blowtorch all night long during the holiday season in college.
WHAT IS YOUR FAVORITE PLACE FOR A BUSINESS LUNCH IN BATON ROUGE, AND WHAT IS YOUR FAVORITE DISH THERE?
I don't get out too much for lunch so … my office and a turkey sandwich.
WHAT DO YOU CONSIDER YOUR GREATEST ACHIEVEMENT?
My wife and two kids.
HOW DO YOU GET PUMPED UP BEFORE A BIG MEETING, PRESENTATION OR PITCH?
I first try to familiarize myself with the venue, even if that means walking up to the podium on stage in an empty auditorium. Next, I go to a very quiet place close my eyes and try to visualize exactly how things will go including possible questions.
WHAT HAS BEEN THE MOST FULFILLING MOMENT IN YOUR CAREER SO FAR?
When the father of a patient of mine walked up, introduced himself with tears in his eyes and said, "I want to say thank you for saving my daughter's life and allowing her to have a healthy baby girl."
WHAT WAS YOUR PROFESSIONAL "AHA MOMENT?"
When I realized my biggest payment was seeing my patients get better.
WHAT IS YOUR BEST PRODUCTIVITY HACK?
Complete quiet first thing in the morning—no phone, no computer, and no conversation so I can focus on the day ahead.
WHAT HAVE YOU LEARNED THE HARD WAY?
Unanticipated hardships are inevitable but very valuable.
HOW DO YOU TYPICALLY DRESS FOR WORK: CASUAL? PROFESSIONAL? BUSINESS CASUAL? OTHER?
Scrubs.
WHY PART OF YOUR JOB DO YOU LOVE? WHAT PART DO YOU HATE?
Love developing patient relationships; hate the bureaucracy of insurance companies impeding the delivery of appropriate care to my patients.
WHAT IS THE BEST COMPLIMENT YOU'VE EVER GOTTEN FROM A COLLEAGUE OR BOSS?
Being asked for advice regarding patient care from a colleague.
MAC OR PC?
Mac.
ARE YOU ACTIVE ON SOCIAL MEDIA? IF SO, ON WHICH PLATFORMS ARE YOU MOST ACTIVE?
No.
HOW MANY TEXTS DO YOU SEND ON AN AVERAGE DAY? HOW MANY EMAILS?
10-15.
HOW LOW WILL YOU ALLOW YOUR REMAINING PHONE OR COMPUTER BATTERY LIFE GET (IN %) BEFORE YOU HAVE AN ANXIETY ATTACK?
Can't say I pay much attention to battery life.
HOW MANY UNREAD MESSAGES ARE IN YOUR INBOX RIGHT NOW?
Three.
WHAT'S YOUR FAVORITE APP AT THE MOMENT?
TDAmeritrade.
WHAT IS YOUR FAVORITE TECHNOLOGICAL ADVANCEMENT OF THE PAST DECADE?
The vehicle backup camera.
WHAT TECHNOLOGY DO YOU WISH WAS NEVER INVENTED?
Text message.
WHAT TIME DO YOU GET UP ON WORKDAY MORNINGS?
5 a.m.
BREAKFAST AT HOME? BREAKFAST ON THE GO? BREAKFAST AT YOUR DESK? NO BREAKFAST AT ALL?
Protein bar at work.
THE SAYING GOES: 'BE THE CHANGE YOU WANT TO SEE IN THE WORLD.' SPECIFICALLY, WHAT ARE YOU 'BEING' TO MAKE BATON ROUGE BETTER?
Attempting to make health care delivery more valuable and efficient.
WHEN DID YOU REALIZE YOU WERE "GROWN UP?"
When I first looked into my daughter's eyes in the delivery room.
WHAT WAS THE BEST VACATION YOU HAVE EVER TAKEN?
Mediterranean Cruise to celebrate finishing my gastroenterology training.
FAVORITE GIFT YOU WERE GIVEN AS A CHILD?
Yo! deluxe scooter.
WHICH TALENT OR SUPERPOWER WOULD YOU MOST LIKE TO HAVE AND WHY?
Time travel, so I could attempt to understand how we got where we are today.
WHO FASCINATES YOU?
People like my grandfathers, both of which came from very little, volunteered to fight for their country and sacrificed everything for their family.
WHICH FICTIONAL CHARACTER DO YOU MOST IDENTIFY WITH?
Augustus McCrae, Lonesome Dove.
FAVORITE DRINK?
Old Forrester Birthday Bourbon.
WHAT IS YOUR FAVORITE BAND OR SONG?
"Empty" by Ray Lamontagne.
WHAT IS YOUR FAVORITE MOVIE?
Back to the Future–Part 1.
WHO WOULD PLAY YOU IN A MOVIE?
I guess Superman, especially now that I have to wear glasses.
IF YOU COULD GO BACK IN TIME, WHAT ADVICE WOULD YOU GIVE YOUR 18-YEAR-OLD SELF?
That hard work almost always gets you further in life than sheer intellect. Realize that the happiest people in the world don't have the best of everything but somehow see the best in everything.
PETS?
Do bees count?
HOBBIES?
Cooking/entertaining, reading, beekeeping, traveling and music.
TELL US ABOUT A MOMENT THAT CHANGED YOUR LIFE.
Well, there are multiple moments that seemed to send me on a different trajectory, but one that comes to mind is the day I received my letter stating that I hadn't been accepted to medical school on my first attempt. It was humbling and motivating at the same time.
WHAT'S THE NEXT BIG PERSONAL OR CAREER CHALLENGE YOU PLAN TO TAKE ON?
Considering a third child.
 WHAT CONCERNS YOU MOST ABOUT THE FUTURE?
I worry that modern day conveniences and technology have both distracted and allowed us to be underactive, lazy and poor at forming relationships.
WHAT GIVES YOU THE MOST HOPE ABOUT THE FUTURE?
What gives me hope is the idea of saving tradition and focusing on the family unit. Keeping our focus on something special for our own families whether it is something passed down or that that we define ourselves.
WHAT WOULD BE YOUR ADVICE FOR FUTURE FORTY UNDER 40 HONOREES?
Make sure you recalibrate often. Remember how you got there, it's just as important to know how to find your way back.
DO YOU PLAN TO BE IN THE CAPITAL REGION FIVE YEARS FROM NOW? WHY OR WHY NOT?
Yeah, my family is young and my career is just getting started.
IF NAMED KING FOR A DAY, WHAT IS ONE CHANGE YOU WOULD MAKE IN BATON ROUGE?
Somehow build an interstate system with no traffic, and an entirely air-conditioned Tiger Stadium.
HOW WOULD YOU DESCRIBE THE QUALITY OF LIFE IN BATON ROUGE; WHAT WORKS AND WHAT NEEDS IMPROVEMENT?
Being it is the town in which I was born and raised, I think it provides a great quality of life. I think we are moving in the right direction with new infrastructure such as downtown revitalization. I hope we are able to keep young talent in the Baton Rouge area rather than moving out of town or even out of state.  The idea of Baton Rouge establishing a medical district where we can attract research, economic and healthcare providers is needed to continue quality and innovation in the medical space.
DO YOU HAVE A BUCKET LIST? IF SO, WHAT ARE THE TOP 3 THINGS ON IT?
Take my family on Vacation to the Grand Canyon
Attend Le Cordon Bleu Artisan Bread and Confectionary Program
Give a speech at my Daughter's Rehearsal Dinner