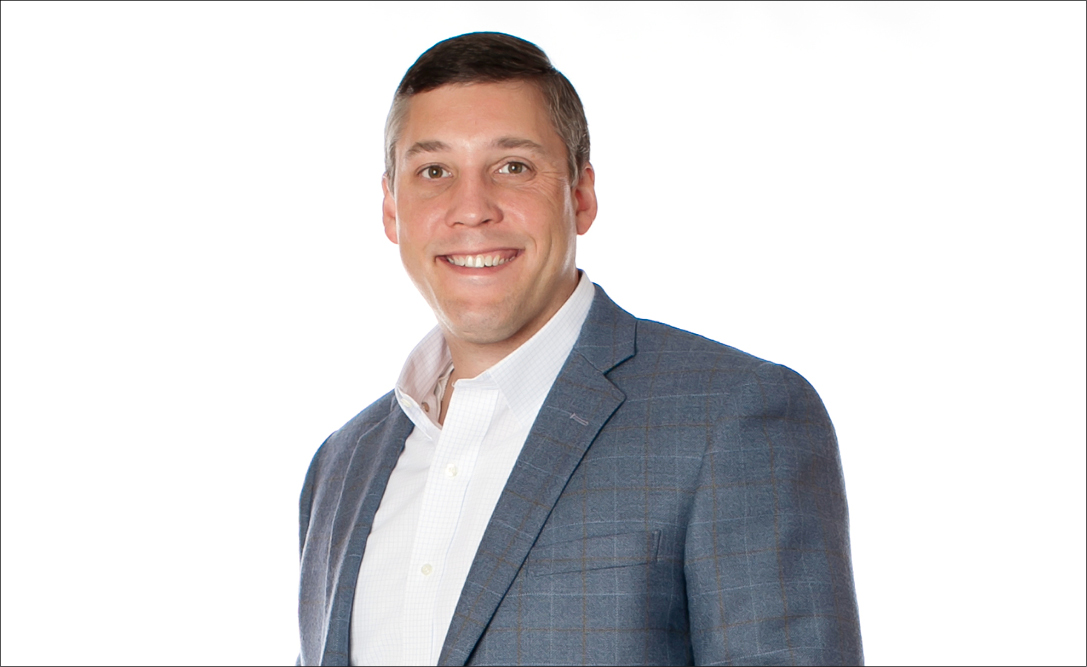 (Photos by Amy Martin)
David Mullens II,

38
Senior Vice President, Relationship Manager-Middle Market Commercial Banking, Capital One Bank
PROFESSIONAL ACHIEVEMENTS:
Winning five Pinnacle Awards (awarded to top 10 producers) during time in Business Banking Division.
Earning Certified Management Accountant, Certified Treasury Professional and Credit Risk. Certified professional certifications.
Named "Partner of the Year" in 2015
Will succeed Ric Kearny at Capital One's Baton Rouge market president in early 2018.
COMMUNITY:
Member of the board of trustees for The Boys & Girls Club of Greater Baton Rouge, a graduate of the Baton Rouge Area Leadership Program, a board member of the Mid City Redevelopment Alliance and on the finance committee of the local Associated Builders and Contractors.
NAME ONE BOOK THAT HAS INSPIRED YOU PROFESSIONALLY.
The Mission, The Men, And Me by Pete Blaber
WHEN YOU WERE A CHILD, WHAT DID YOU WANT TO BE WHEN YOU GREW UP?
FBI Agent.
WHAT WAS YOUR FIRST JOB, HOW OLD WERE YOU AND WHAT DID YOU LEARN FROM IT?
Working construction at 16. I learned that I didn't want to do that one day longer than I had to!
WHAT IS YOUR FAVORITE PLACE FOR A BUSINESS LUNCH IN BATON ROUGE, AND WHAT IS YOUR FAVORITE DISH THERE?
Alexander's, the Cypress Salad.
WHAT DO YOU CONSIDER YOUR GREATEST ACHIEVEMENT?
Having a family (wife and two children).
HOW DO YOU GET PUMPED UP BEFORE A BIG MEETING, PRESENTATION OR PITCH?
I am already pumped up and usually trying to calm myself down!
WHAT HAS BEEN THE MOST FULFILLING MOMENT IN YOUR CAREER SO FAR?
Hard to pick just one moment. Working with business owners and helping them achieve their goals is very fulfilling.
WHAT IS YOUR BEST PRODUCTIVITY HACK?
Getting started with tough assignments first thing in the morning.
WHAT HAVE YOU LEARNED THE HARD WAY?
The 'How' is just as important as the 'What.'
HOW DO YOU TYPICALLY DRESS FOR WORK: CASUAL? PROFESSIONAL? BUSINESS CASUAL? OTHER?
Professional or business casual depending on what is in store for the day
WHAT IS THE BEST COMPLIMENT YOU'VE EVER GOTTEN FROM A COLLEAGUE OR BOSS?
"I wish I could hire 10 of you."
MAC OR PC?
PC.
ARE YOU ACTIVE ON SOCIAL MEDIA? IF SO, ON WHICH PLATFORMS ARE YOU MOST ACTIVE?
No, I just creep on my wife's accounts, but I do maintain a LinkedIn profile.
HOW MANY TEXTS DO YOU SEND ON AN AVERAGE DAY? HOW MANY EMAILS?
25 texts, 50 emails.
HOW LOW WILL YOU ALLOW YOUR REMAINING PHONE OR COMPUTER BATTERY LIFE GET (IN %) BEFORE YOU HAVE AN ANXIETY ATTACK?
I cannot handle anything less than 20%.
HOW MANY UNREAD MESSAGES ARE IN YOUR INBOX RIGHT NOW?
Zero – Can't handle it if I have an unread email or voicemail.
WHAT'S YOUR FAVORITE APP AT THE MOMENT?
Seeking Alpha: Stock Market Insights.
WHAT IS YOUR FAVORITE TECHNOLOGICAL ADVANCEMENT OF THE PAST DECADE?
DVR—No commercials and you can watch the best of TV all the time. Mine stays full.
WHAT TIME DO YOU GET UP ON WORKDAY MORNINGS?
4:45 a.m. if I am exercising that morning, otherwise 6 a.m.
BREAKFAST AT HOME? BREAKFAST ON THE GO? BREAKFAST AT YOUR DESK? NO BREAKFAST AT ALL?
A big breakfast at home
WHEN DID YOU REALIZE YOU WERE "GROWN UP?"
When my first child was born and that overwhelming feeling of responsibility hit me.
WHAT WAS THE BEST VACATION YOU HAVE EVER TAKEN?
Mexico with my wife.
FAVORITE GIFT YOU WERE GIVEN AS A CHILD?
A rifle.
WHICH TALENT OR SUPERPOWER WOULD YOU MOST LIKE TO HAVE AND WHY?
To be able to read people's minds, for obvious reasons!
WHAT'S A NICKNAME YOUR FRIENDS OR FAMILY MEMBERS HAVE FOR YOU?
My mom calls me Bebo.
WHAT ARE YOU SUPERSTITIOUS ABOUT?
I am not superstitious!
WHO FASCINATES YOU?
My wife.
WHICH FICTIONAL CHARACTER DO YOU MOST IDENTIFY WITH?
Not fictional but Wyatt Earp
FAVORITE DRINK?
Tito's vodka on the rocks with a blue cheese olive is my favorite right now
WHAT IS YOUR FAVORITE BAND OR SONG?
Should've been a Cowboy by Toby Keith.
WHAT IS YOUR FAVORITE MOVIE?
Goodfellas.
IF YOU COULD GO BACK IN TIME, WHAT ADVICE WOULD YOU GIVE YOUR 18-YEAR-OLD SELF?
"Get your head on straight."
PETS?
An 11-year-old black lab, Deacon.
HOBBIES?
Hunting and anything hunting-related.
WHAT'S THE NEXT BIG PERSONAL OR CAREER CHALLENGE YOU PLAN TO TAKE ON?
Beginning in 2018 I will step into a leadership role within Capital One. I'm excited and ready to take on that challenge.
WHAT CONCERNS YOU MOST ABOUT THE FUTURE?
How the world's priorities seem to be skewed.
WHAT GIVES YOU THE MOST HOPE ABOUT THE FUTURE?
My two children. I want to make this world a better place for them.
WHAT WOULD BE YOUR ADVICE FOR FUTURE FORTY UNDER 40 HONOREES?
Be humble.
DO YOU PLAN TO BE IN THE CAPITAL REGION FIVE YEARS FROM NOW? WHY OR WHY NOT?
Most definitely. It is a great place to live, work, and raise a family.
HOW WOULD YOU DESCRIBE THE QUALITY OF LIFE IN BATON ROUGE; WHAT WORKS AND WHAT NEEDS IMPROVEMENT?
I think the quality of life in Baton Rouge is high. There is a strong sense of community and many opportunities to take advantage of this great city. Of course, traffic needs improvement!
DO YOU HAVE A BUCKET LIST? IF SO, WHAT ARE THE TOP 3 THINGS ON IT?
Buy a hunting camp.
Go to Napa Valley for the winery tours.
Travel to Italy for the food.