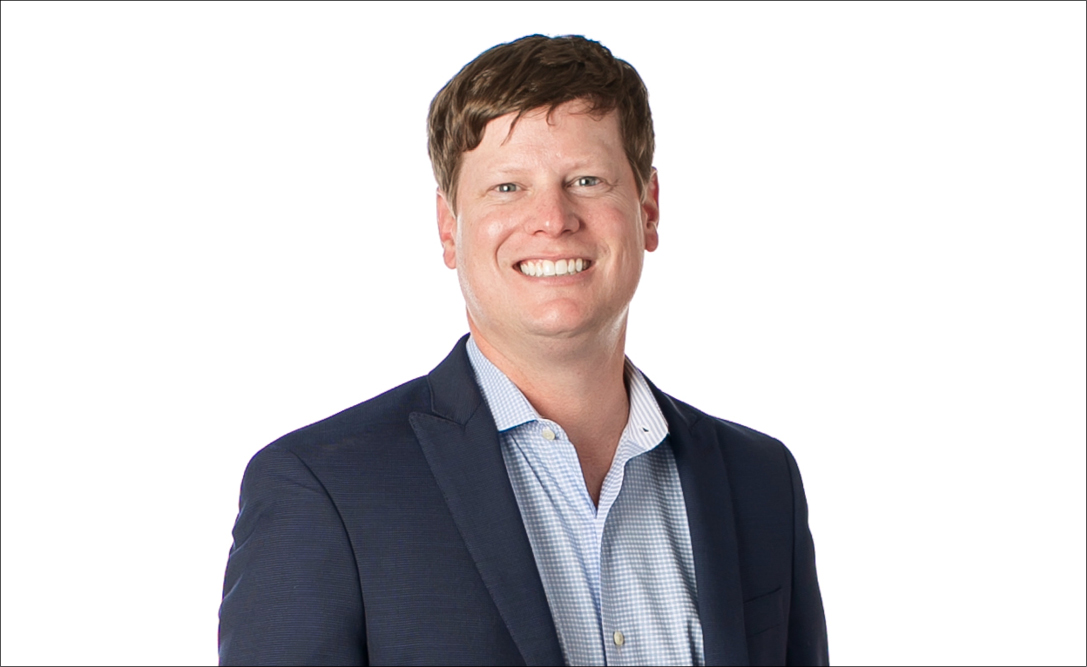 (Photos by Amy Martin)
David Balhoff, 39
Orthodontist, Sherman and Balhoff
PROFESSIONAL ACHIEVEMENTS:
Partnering in 2010 with Dr. Steve Sherman—"a great mentor, a great friend, and the best professional 'marriage' I could have."
New Dentist Award, 2014, given annually to a Louisiana dentist in recognition of professional, civic and charitable contributions to the community.
Helping to start the Our Lady of the Lake Cleft and Craniofacial Team here in Baton Rouge.
COMMUNITY:
Volunteers with a variety of organizations involved in children's health care, including St. Jude's and Our Lady of the Lake Children's Hospital.
NAME ONE BOOK THAT HAS INSPIRED YOU PROFESSIONALLY.
I have to give 2.  They're equally important to me professionally. It Only Takes Everything You've Got, by Julio Melara. It was the first book my Dad gave to me in my late teens or early 20s. I give it to many of my young orthodontic patients. Setting the Table: The Transforming Power of Hospitality in Business, by Danny Meyer.
WHEN YOU WERE A CHILD, WHAT DID YOU WANT TO BE WHEN YOU GREW UP?
I actually had no idea. I guess I was too busy playing around and being a kid. In my late teens, I planned on going to medical school. One fortunate life event changed my path and I instead headed down the dental school route. Best, and luckiest, career choice I could have ever made.
WHAT WAS YOUR FIRST JOB, HOW OLD WERE YOU AND WHAT DID YOU LEARN FROM IT?
I was a 14-year-old swim coach at Sherwood Forest Country Club during the summer. I coached 6-and-under boys and girls. I learned that sunblock was very important, that little kids have very short attention spans, and that kids are sponges and can learn almost anything that you teach them.
WHAT IS YOUR FAVORITE PLACE FOR A BUSINESS LUNCH IN BATON ROUGE, AND WHAT IS YOUR FAVORITE DISH THERE?
I walk to Brew Bachers when I have time in between patients. I get the TKO sandwich because it's light and simple.
WHAT DO YOU CONSIDER YOUR GREATEST ACHIEVEMENT?
My Family (wife Leah and 3 boys, Thomas, Andrew, and Henry).
WHAT HAS BEEN THE MOST FULFILLING MOMENT IN YOUR CAREER SO FAR?
Getting to know the patients and families that come to our practice. It's why I became an orthodontist in the first place.
WHAT WAS YOUR PROFESSIONAL "AHA MOMENT?"
I have always strived to be a great "clinical" orthodontist. I took a 2-year CE course called the Full-FACE course. It changed the way that I approached treating our patients from both facial-esthetic and airway points of view.
WHAT IS YOUR BEST PRODUCTIVITY HACK?
Never underestimate the importance of a good night's sleep.
WHAT HAVE YOU LEARNED THE HARD WAY?
To not micromanage. Providing autonomy to your team and others goes a long way.
WHY PART OF YOUR JOB DO YOU LOVE? WHAT PART DO YOU HATE?
I love seeing the treatment progression from start to finish in our orthodontic patients. I REALLY don't like having to tell a patient that his/her braces or Invisalign attachments are not coming off the day they think they are.
WHAT IS THE BEST COMPLIMENT YOU'VE EVER GOTTEN FROM A COLLEAGUE OR BOSS?
Other dentists and healthcare professionals referring patients to me because they trust that I will do the best for their patients.
MAC OR PC?
Mac.
ARE YOU ACTIVE ON SOCIAL MEDIA? IF SO, ON WHICH PLATFORMS ARE YOU MOST ACTIVE?
I wouldn't say "active," but I do get on Facebook.
HOW MANY TEXTS DO YOU SEND ON AN AVERAGE DAY? HOW MANY EMAILS?
About 20 texts and 10 emails. I would prefer to talk directly to someone. A phone call or face-to-face meeting conveys tone, expressions and the true meaning of what your communication is about. Texts and e-mail don't do that nearly as well.
HOW LOW WILL YOU ALLOW YOUR REMAINING PHONE OR COMPUTER BATTERY LIFE GET (IN %) BEFORE YOU HAVE AN ANXIETY ATTACK?
If I get an anxiety attack, it's never due to lack of computer or battery life.
WHAT'S YOUR FAVORITE APP AT THE MOMENT?
Waze.
WHAT IS YOUR FAVORITE TECHNOLOGICAL ADVANCEMENT OF THE PAST DECADE?
Invisalign in the orthodontic world; Apple TV and Netflix in my personal world.
WHAT TECHNOLOGY DO YOU WISH WAS NEVER INVENTED?
Smart phones (as it relates to constant use with social media).
WHAT TIME DO YOU GET UP ON WORKDAY MORNINGS?
About 5:30 a.m. I like to have some quiet time before my day starts. And, my 6-year-old likes to watch the 6 a.m. SportsCenter.
BREAKFAST AT HOME? BREAKFAST ON THE GO? BREAKFAST AT YOUR DESK? NO BREAKFAST AT ALL?
Breakfast is a MUST. It can be anywhere, but usually it's at home.
THE SAYING GOES: 'BE THE CHANGE YOU WANT TO SEE IN THE WORLD.' SPECIFICALLY, WHAT ARE YOU 'BEING' TO MAKE BATON ROUGE BETTER?
Personally: Being the best Husband and Father I can be. I think caring for your family is most important to our communities.
Professionally: Being the best orthodontist I can be. Most people think orthodontists simply straighten teeth. I treat orthodontically based on the face, the airway, and then the bite. My goal is to make our patients overall healthier for the long-term. It is not and should not be about simply aligning teeth.
WHEN DID YOU REALIZE YOU WERE "GROWN UP?"
When we had our first son, Thomas. I then began to realize what life is about. I have a much better appreciation for the sacrifices, blessings, and daily stresses that my parents and in-laws probably went through in raising me, my siblings, Leah, and her siblings.
WHAT WAS THE BEST VACATION YOU HAVE EVER TAKEN?
Best is tough, but going to Breckenridge, Colorado, this past August with my wife, Leah. It was a great combination of rest and fun. Beautiful weather and scenery the entire time.
FAVORITE GIFT YOU WERE GIVEN AS A CHILD?
Any sports ball that I ever got, since I was a sports fanatic. But, my uncle, Dan Balhoff, got two football tickets for us to go watch the Saints play the Minnesota Vikings in the 1988 NFC Playoffs. I was super excited. Too bad the Saints got crushed, 44-10.
WHICH TALENT OR SUPERPOWER WOULD YOU MOST LIKE TO HAVE AND WHY?
Just let me be Batman; rid the world of crime and murder.
WHAT'S A NICKNAME YOUR FRIENDS OR FAMILY MEMBERS HAVE FOR YOU?
My friends and family call me David. My office team and many patients call me 'DAB.'
WHO FASCINATES YOU?
Our military who have fought and are fighting for our country. I'm fascinated with Easy Company from Band of Brothers. I can only imagine the sacrifices they have made.
WHICH FICTIONAL CHARACTER DO YOU MOST IDENTIFY WITH?
Lightning McQueen from Cars. When he starts out racing, he thinks rather highly of himself. Yet, he quickly realizes that he's an ordinary car that primarily values friends, family, and the simpler things in life.
 FAVORITE DRINK?
Non-alcoholic, BAI drinks are my new trend; alcoholic, Crown and water with a lime.
WHAT IS YOUR FAVORITE BAND OR SONG?
The Beatles and Norah Jones are a tie.
WHAT IS YOUR FAVORITE MOVIE?
Band of Brothers. I'll consider it a movie.
WHO WOULD PLAY YOU IN A MOVIE?
Derek Fife—he knows me best (besides my wife). The movie would definitely tank though….
 IF YOU COULD GO BACK IN TIME, WHAT ADVICE WOULD YOU GIVE YOUR 18-YEAR-OLD SELF?
Do more of what makes you happy. Don't get caught up in what others think about you. We are all talented and unique in our own way. And travel to more places before you have kids!
 PETS?
None, I have 3 boys. We're looking at getting really creative with a fish in the near future….
HOBBIES?
Playing sports with my boys and occasionally pretending that I'm an avid outdoorsman.
TELL US ABOUT A MOMENT THAT CHANGED YOUR LIFE.
When my wife taught me that it is OK, and sometimes good, to say No.
WHAT'S THE NEXT BIG PERSONAL OR CAREER CHALLENGE YOU PLAN TO TAKE ON?
Currently building a new orthodontic office in the Prairieville area.
WHAT CONCERNS YOU MOST ABOUT THE FUTURE?
Healthcare professionals understanding and accepting that there are trusted specialists for a reason. We should always as professionals hold ourselves to an ethical and moral standard of care for all of our patients.
WHAT GIVES YOU THE MOST HOPE ABOUT THE FUTURE?
My faith, though it's not always perfect. I believe that there is eternal life after our life here on earth.
WHAT WOULD BE YOUR ADVICE FOR FUTURE FORTY UNDER 40 HONOREES?
Treat others the way that you want to be treated. Everything else follows from there.
DO YOU PLAN TO BE IN THE CAPITAL REGION FIVE YEARS FROM NOW? WHY OR WHY NOT?
Yes. It is my home and I want to be part of its future.
 IF NAMED KING FOR A DAY, WHAT IS ONE CHANGE YOU WOULD MAKE IN BATON ROUGE?
With one change, I'd simultaneously eliminate the traffic and decrease the humidity.
HOW WOULD YOU DESCRIBE THE QUALITY OF LIFE IN BATON ROUGE; WHAT WORKS AND WHAT NEEDS IMPROVEMENT?
Common courtesy makes living here wonderful. I love talking to people and finding common threads with others.
An improvement with regards to traffic would significantly improve most everyone's quality of life (and probably patience).
DO YOU HAVE A BUCKET LIST? IF SO, WHAT ARE THE TOP 3 THINGS ON IT?
Go to Italy with my wife Leah.

Go to the Grand Canyon.

Travel to all 50 states with my family. That may take a while, but my two oldest boys made that a goal for us last year.