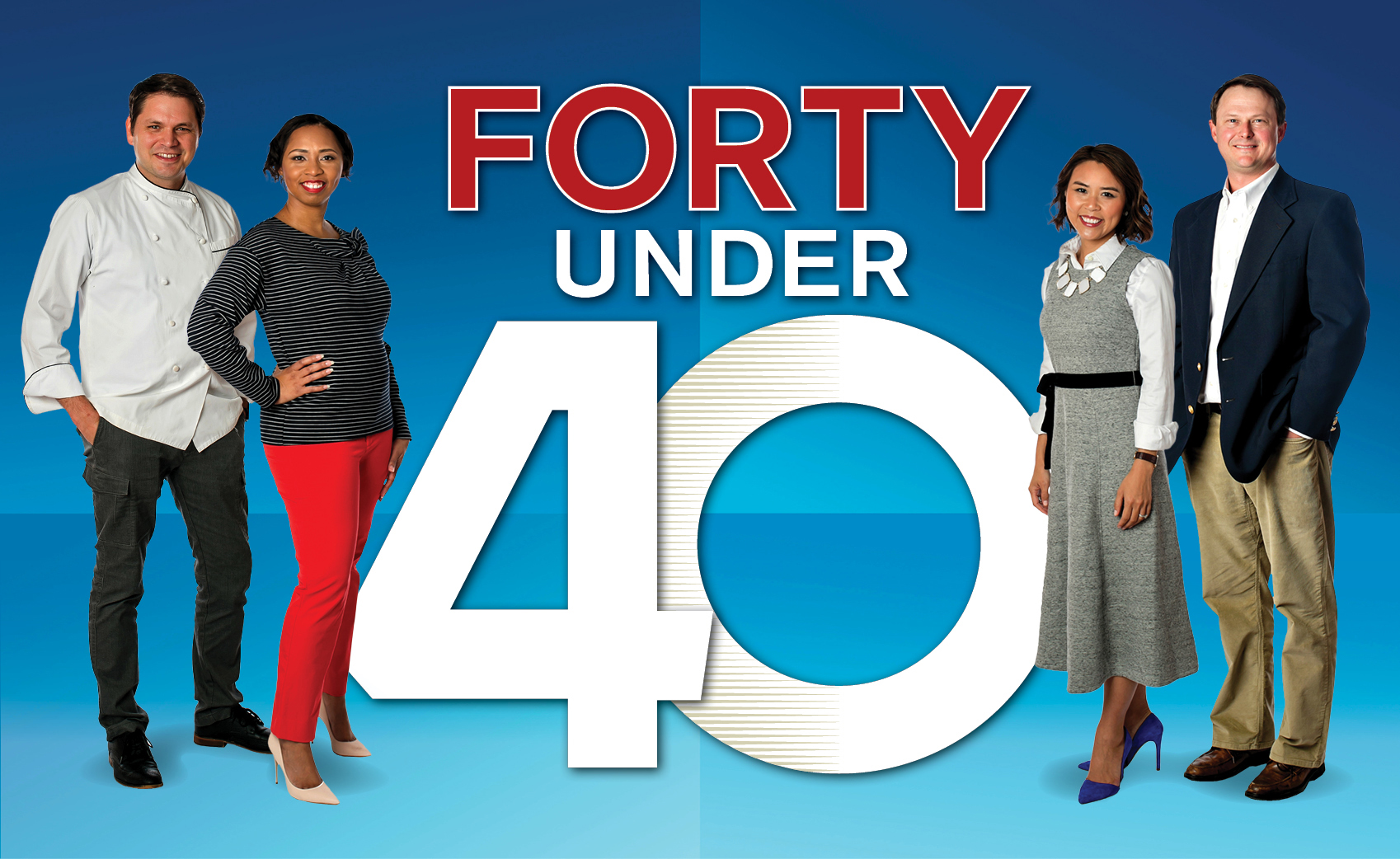 ---
Whether they're working late into the evening to complete a big assignment, getting up early to ready their kids for school or jetting out of town to take a much-needed vacation, Business Report's 2017 Forty Under 40 class is anything but idle.
Some work for the government, some are employed in the private sector and others are their own bosses—yet all of them are working to make the Capital Region a better place to call home. On top of juggling the demands that come with budding careers and growing families, they make time to volunteer for nonprofit organizations across the Capital Region and sit on the boards of some of its most influential organizations and companies.
Culling down the list of nominees for this year's Forty Under 40 class was no small task. Business Report received a record 543 nominations for 246 unique candidates. A panel of community leaders and members of our staff took on the difficult challenge of choosing this year's class.
Follow the links below to get a feel for why each of the honorees has been included in this year's Forty Under 40 class, what makes them tick and what challenges they're planning to take on next. In extensive question and answer sessions, each shares with us what they feel their greatest accomplishments have been thus far, as well as lessons they've learned the hard way and aspects of their jobs most people don't know about. They also dish on their favorite places to dine in Baton Rouge as well as their greatest hopes for our city.
This year marks the 18th that Business Report has honored young professionals with the Forty Under 40 awards. We recently caught up with eight of our past honorees to see what they've been up to, and you can check that out here.
Also, a special thank you to Amy Martin, who took the photographs of this year's winners, and to Diana Pietrogallo for gathering the survey results for this year's class.
Here is the 2017 class of Forty under 40 (click the winner's name to read their full Q&A):
CEO and co-founder, Marucci Sports
Senior Director of Development, LSU Foundation
Chef, self-employed
Owner, Aydell Investments, Sports Clips franchisee
Developer, Southern Lifestyle Development
Orthodontist, Sherman and Balhoff
Managing Artistic Director, Theatre Baton Rouge
President, Barker Real Estate & Management Services
Owner and CEO, Tint Masters USA and Phoenix Window Film
Vice President and Sales Manager, LUBA Workers' Comp
Pastry Chef and owner, Cupcake Allie
Attorney, The Borghardt Law Firm
Gastroenterologist, Gastroenterology Associates

Initiative Manager, Huey and Angelina Wilson Foundation
Partner, Kean Miller Law Firm
Vice President of Organizational Development and People, The Lemoine Company
Partner, Hannis T. Bourgeois
Principal, Westdale Middle School
Regional Vice President, City Year Inc.
Partner, Breazeale, Sachse & Wilson
Partner, Taylor Porter Brooks Phillips
Chief of Physics and Chief Operating Officer, Mary Bird Perkins Cancer Center
Director of Development, Knock Knock Children's Museum
Vice President-Private Client Relationship Manager, IBERIABANK
Director of Bands, Southern University
Veterinarian, Sherwood South Animal Hospital & Baton Rouge Veterinary Specialists
President and CEO, Elifin Realty
Executive Chef, White Oak Plantation and Farm
Vice President, Cajun Constructors
Senior Vice President, Relationship Manager-Middle Market Commercial Banking, Capital One Bank
CEO/Co-Founder, ThreeSixtyEight
CEO, YWCA Greater Baton Rouge
Medical Doctor and Director, MDVIP/Heal 360
President, LR3 Consulting and Public Relations
Associate Medical Director, Palliative Medicine Service, Our Lady of the Lake Regional Medical Center
Marketing Director, Forward Arts Inc.
Chief of Staff, New Schools for Baton Rouge
Compliance Officer, Acting CFO, Louisiana Culinary Institute; Co-owner, BRQ Restaurant
Director of Talent Development, Baton Rouge Area Chamber
Vice President-Coordinator, Entergy River Bend Station
ALSO: