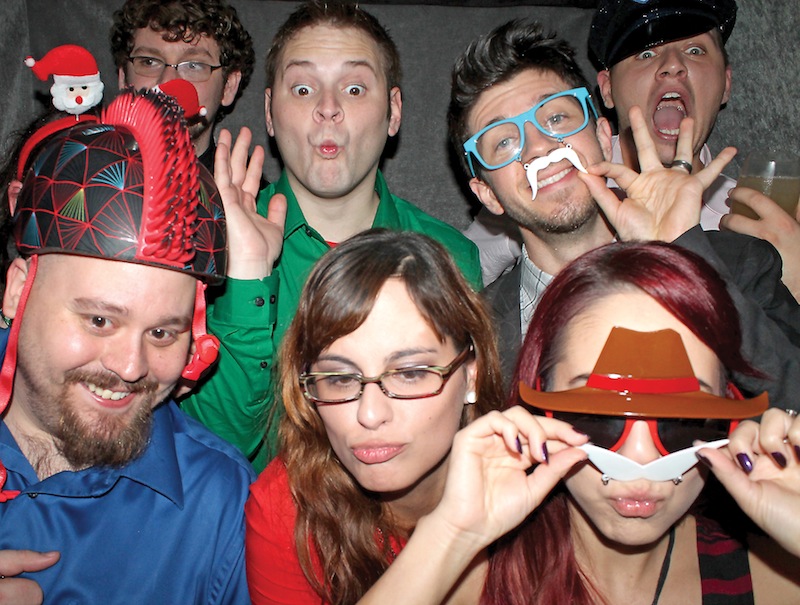 The midcentury modern furniture and shaggy rug in Envoc's reception area are the first signs of many that this Baton Rouge-based software development firm has a lively and confident culture.
"We want to be a great place to work," says founder Calvin Fabre, a former Texas big oil computer programmer who tired of the rat race and returned home to start his own company—the kind that takes along its whimsical sofa suite to trade shows and recruitment fairs.
The fast-growing company creates software and communication strategies for clients in Louisiana and around the country. About 30 employees are spread across Baton Rouge and Hammond, with a physical expansion now underway in the Capital City.
Among Envoc's recent projects is software called BubbleVision, which eliminates misreads on standardized tests and gives schools accurate data on student performance. It's a project that's reflective of the company mantra, says Fabre: "a better reality."
"It's not just true for our clients," Fabre says. "We want a better reality for our team, too."
That's accomplished through several strategies. On the indulgent side, the kitchen is stocked with every conceivable snack request—from sports drinks to Twizzlers to granola bars. Employees gather regularly for steak dinners at Fabre's home, go-cart racing and, lately, an office burger crawl.
Social activism is also part of the company ethos. Envoc donates to chosen philanthropies and features a staff-run Causes Committee, which picks an issue to support. Underway now is advocacy for more computer programming graduates in Louisiana.
Envoc's staff is also given a sacred block of time every Friday afternoon for research and development. The benefits are twofold: Brainy creatives get to feed their gray matter, and the company, in turn, is enriched with new ideas. Fabre feels comfortable facilitating this standing R&D date because Envoc keeps a meticulous accounting of productivity on in-house software. The program is transparent and available for all employees to review, and it ensures teams are hitting their targets and timelines.
Fabre says that his days in big business were fraught with the inability to upgrade software and obtain leading-edge equipment. Thus, outfitting his staff with the right tools for the job has been a big priority. "Not every place delivers this type of work environment," says Brian Rigsby, Envoc's technical development manager. "Having the right stuff makes your job so much easier."