This just in: Work-life balance is about more than just how you spend your time. We would like to argue that it also extends to your closet.
Since clothes are often one of a professional's biggest expenses, when it comes to investing in pieces for a new season, they have to work for everything—and we mean everything. From home to the office to the gym, quality garments are worth the time it takes to track them down, and the number on the price tag.
"You want to invest in items that are fashion forward, but not trendy," explains Edit by LBP owner Lauren Bailey Pollard. "Work wear that works for day to night is all about modern separates."
To shorten your search this season, we reached out to local boutiques for their favorite fall pieces that can easily make the leap from casual to professional.
Veronica Beard blazer | Edit by LBP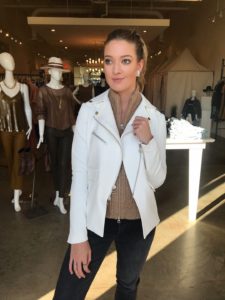 For store owner Lauren Bailey Pollard, this piece is the holy grail. As a carry-on-only girl by her own admission, Pollard says this jacket is the key to packing light but still looking pulled together.
"I wear this jacket year-round," she explains. "It doesn't have any wool, and when you add slacks, it makes the perfect power suit, which is such a popular look this year."
In addition, Pollard notes that the designer offers inserts specially made to convert the jacket from season to season and day to night.
"I wear the cashmere high-neck insert to work in the winter," Pollard says. "And then I put on the cotton jersey hoodie one to wear to and from the gym."
Edit by LBP is hosting a styling event with Veronica Beard October 23 to 25.
---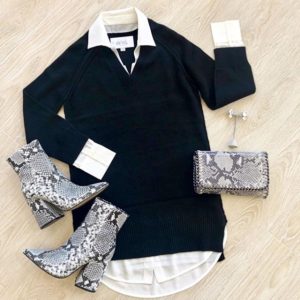 Brochu Walker shirt-dress | Eros
A modernization of the classic cardigan, this shirt-dress was a quick favorite for the Eros team. Long enough to be work-appropriate, this piece is a play on a quintessential office outfit.
"White shirting is such a classic work look," says manager Kristen White. "Add tights and pumps for a more professional look, but change into booties for night."
---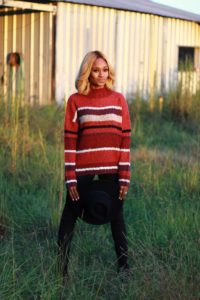 'Varick' sweater with 'Windsor' suede pants |
H Kyle
According to owner Tia Whittington, classic fall hues of maroon and mustard are taking center stage in the fashion world this season. And while sweaters might not be on the top of your list right now, as the weeks pass and the temperatures drop, they will soon make their way up.
"One of my favorite pieces that we have gotten in is our 'Varick' sweater," Whittington explains. "It can naturally be dressed up by tucking it in with a pair of slacks for a work day, or down by pairing it with dark denim or black jeans for a casual Friday. We paired the Varick with our 'Windsor' suede pants, that are suede in the front and a stretch material on the backside—totally appropriate for the workplace."
---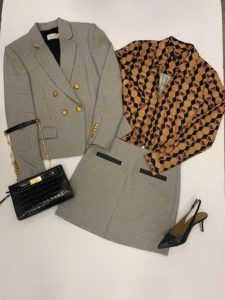 ALC jacket and skirt, Drew blouse
and Tory Burch shoes and purse | NK Boutique
A black crocodile bag and kitten-heel slingbacks are hallmarks of classic work wear. However, for Debbie Landry of NK Boutique, the staples have never been more modern. When paired with a matching suit set and patterned blouse, the look speaks to the theme of 2019: strong women.
"Suiting is back in a big way," she says. "It's easy to transition them from day to night by adding a pop of color or a great accessory."


Find more fall fashion for the workplace at Edit by LP, Eros, H Kyle, NK Boutique and other Capital Region boutiques online.