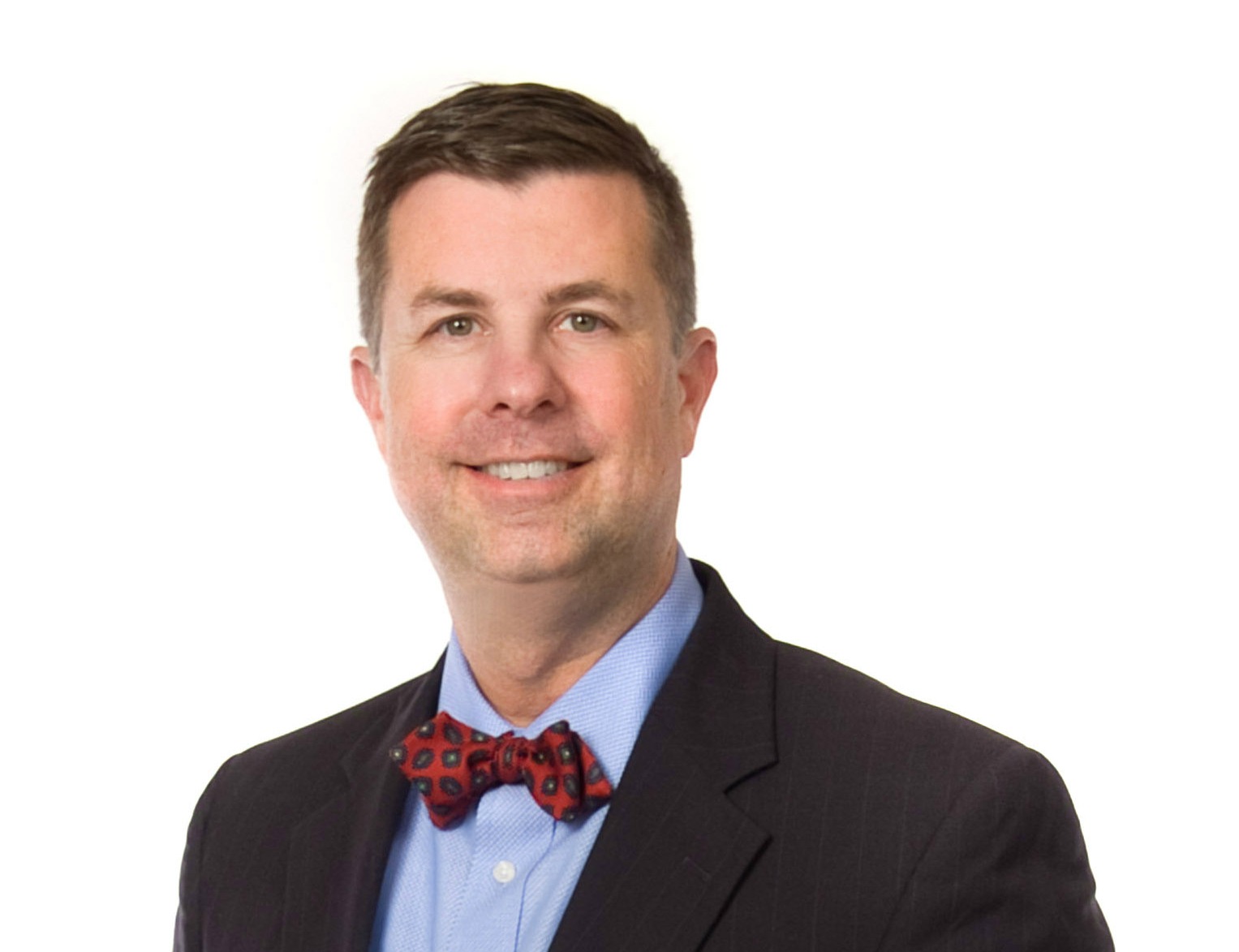 Stephen Loy
Executive Director
Louisiana Technology Park
Age: 43
Hometown: Baton Rouge
In 2011 Stephen Loy was promoted to executive director at the Louisiana Technology Park, created a decade earlier as a hub for tech entrepreneurs. He joined LTP in 2004 as director of communications, a position combining two of his passions: public relations and technology. During college, Loy had first considered a career in broadcast journalism, but summer stints at WAFB-TV reshaped his plans: "I discovered that I preferred to create and mold a message rather than to report on it," he says. Initially he worked at LSU Public Relations, later for the Louisiana Retired Teachers Association, traveling the state to teach retirees how to use a computer and the Internet. At LTP, he has enabled the emergence of successful startups such as Pixel Dash Studios and Cellcontrol, among others. He says, "We've noticed our most successful companies and entrepreneurs have two things in common. The first is that they have mentors/advisers outside of their company that they can lean on to get expert advice and an alternative perspective. Second, the founder of a company can't wear every hat."
What is a great piece of advice you personally received?
A former boss once told me that "more than one road leads to Rome," and that I needed to find my own road and take it. He was telling me that I needed to leave my own mark and, in essence, to bring myself to the position and I would be fine.
Your career began in public relations and expanded from there. What attracted you to the field? Where did you go to school, and where did you train for PR work?
I originally thought that I wanted to be in broadcast journalism. I was fortunate to work at WAFB for several summers during college. But as I progressed, I discovered that I preferred to create and mold a message rather than to report on it. I went to a small liberal arts school in North Carolina (Elon College), and I was able to get wonderful experience there. From WAFB, I worked at LSU Public Relations and learned from some of the best PR professionals: Jim Crain, Sally Kuzenski and Jackie Bartkiewicz.
What experiences proved particularly useful in preparing you for your work at Louisiana Technology Park?
The one thing that stands out in my mind happened while I was working at LSU. We were working on a project that included a video, a brochure and a larger 16-page color booklet. I'd edited the piece, and from there at least six other people saw it, but what none of us saw was that "Louisiana" was misspelled on the video jacket cover. … Mistakes are a part of the process, and they're made despite what one person or six people do to prevent them. Own up to it, learn from it, and move on.
The Louisiana Technology Park was created in 2001 as an entrepreneurial hub, and you joined it in 2004 as its communications director. What attracted you to the position? Please describe your initial responsibilities and their relevance to the park's growth.
What interested me about the position was that I was able to bring two passions together: public relations and technology. While at LSU, I became the "go-to guy" to help install software, fix printers etc. I later worked for the Louisiana Retired Teachers Association, and I was able to travel the state using a program from Microsoft to teach retirees how to use a computer and the Internet. It was a great combination of my passions, and it still is.
The tech park's board named you executive director in 2011. What are your chief responsibilities in this role?
My responsibilities as ED of the tech park include looking at the technology industry and determining if the tech park is addressing the needs of our startup companies. This year we created the Center for Bluetooth and Near Field Communication; this Center has advanced radio wave testing equipment as well as an industry-grade 3-D printer and light manufacturing machines. We created the center because two of our companies whose industry is directly connected to cellular radios regularly used out-of-state radio frequency labs at significant cost in travel and downtime. We also created an incubator specifically designed for video game companies called Level Up Lab. Independent game studios are often small and use a collection of traditional programmers, but also those more from the creative class—artists and musicians. The lab has a sound studio loaded up with keyboards, professional microphones and other audio hardware to create original musical scores for a video game. The LUL also has hardware and software specific for game developers.
We often evaluate what we are doing and look to improve. From there the entire staff works to make it happen. For example, we saw a need to get our guys (not just the CEOs) to get out of their offices and meet people from the other companies. So we now have monthly socials. Last month for Halloween we had a T-shirt contest. We also have an annual ping pong tournament. We have a ping pong table in the exercise room, and people take their ping pong seriously: Several have their own paddles.
I also handle the day-to-day activities at the tech park, which might be one day giving a tour to an Australian Trade Commission or talking marketing strategy with one of our gaming companies. The Louisiana Tech Park is a fun place to work. Entrepreneurs bring so much energy, but really my team is top-notch. They are the reason we have had so much success.
How does the tech park differ from the cooperative office spaces opening up downtown and elsewhere?
Really the only similarity is that we both offer office space. Incubators provide a suite of services to help a company grow. We say that a company's number of staff increases by five when they enter the Louisiana Tech Park, because all five of us work and serve every company in the park. For example, Jesse Hoggard is our director of communications and business development; he will write news releases for our companies and interact with reporters after the story is sent out. He will even have his own email address from our companies so that he can communicate seamlessly with reporters. Also our director of finance, Genevieve Silverman, is a whiz when it comes to creating financial projections. She, too, meets with our companies, providing services that most startups could never afford or even know they needed help on to begin with. Being in an incubator provides synergy. Being with like-minded entrepreneurs allows for companies to talk and lean on each other. They realize that they aren't the only one worried about a new competitor or the challenge of finding quality programmers. It's this interaction that can't take place in a sterile work environment. I love that there are new office places popping up because they have their own value to them, but incubation is different from just managed office space.
What does the tech park have planned in the next three to five years?
The Louisiana Tech Park began as an incubator for technology-specific companies, but my vision is that it can and should serve as a larger resource for the tech entrepreneurship community. To that end, we re-tooled Tech Park U to become a pre-incubation program. We received a $75,000 grant from the Delta Regional Authority to create Level Up Lab, an incubator specifically designed for video game companies; and this year we created a center for Bluetooth and near-field communication research. As our tech industry grows, workforce will become a very serious issue. Looking to the future, the question for the Louisiana Tech Park concerns what new roles we can play, especially as they relate to STEAM (Science, Technology, Engineering, Art and Math).
Pixel Dash Studios and Cellcontrol are examples of two emerging companies with great potential that are located at LTP. Is there something essential that the most successful companies incubated there share?
Great question! Yes, we've noticed our most successful companies and entrepreneurs have two things in common. The first is that they have mentors/advisers outside of their company that they can lean on to get expert advice and an alternative perspective. Second, the founder of a company can't wear every hat. The most successful entrepreneurs know what they're good at and hire the right team members to fill in the gaps.
What's the best part about your job? What makes you excited about going to work?
As with most jobs, it's easy to get caught up in the day-to-day chores of a job, but I was reminded of the importance of our work at the Louisiana Tech Park the other day. One of our co-founders was talking to someone about what the tech park meant for their company. He said that he and his business partner wouldn't have their company if it weren't for the tech park. A lump developed in my throat. One of them is single and taught at LSU; the other is married with children and couldn't leave his stable job without some kind of certainty in their new company. Because of the Louisiana Tech Park, he said, they were able to take the leap and start their company. Today they employ about 12 people and are living their dream. What a great job I have!
What gets your workday off to a good start?
A nice hot cup of Community Coffee (medium roast).
What book(s) are you reading?
Love & War: 20 Years, Three Presidents, Two Daughters and One Louisiana Home by James Carville and Mary Matalin; Killing Patton by Bill O'Reilly; and The Everything Store by Brad Stone.
What do you do to unwind?
I don't know if it counts as unwinding, but I always feel better after running on the treadmill.
Do you have a favorite sport you like to play or watch?
Love to watch college football, especially with my three boys.
What are three of your favorite movies?
Toy Story; Dumb and Dumber; and Star Wars.
What is one item on your "bucket list"?
For my wife and me to visit Ireland.
What is your favorite spot in Baton Rouge (away from the office)?
Any of our great restaurants.
What is one travel destination you especially like?
Disney World. My wife and I are Disney fools. Already have our next trip planned for May.
What is your prescription for living well?
Enjoy the present. I am guilty of looking forward to "the next thing" without stopping and soaking up the present. Our phones can help us take pictures for our memories, but in trying to snap that photo, we miss out on the great things going on right in front of us.