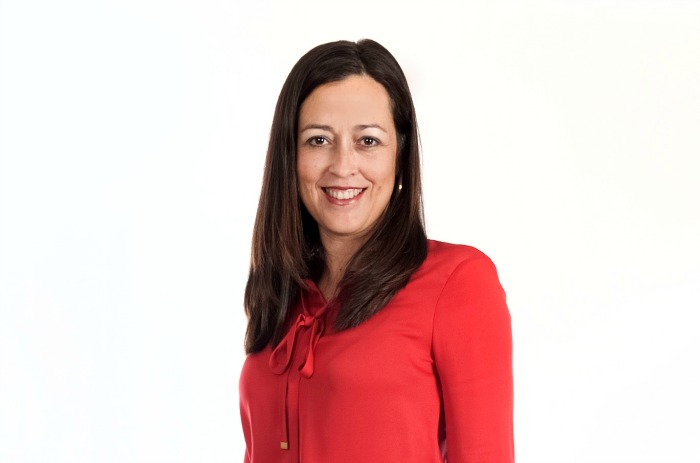 (Photo by Don Kadair)
Name: Nicole Waguespack
Position(s): President, Martin Ecosystems
Age: 44
Hometown: Baton Rouge
Education: Bachelor of science in psychology, LSU; bachelor of  science in nursing, Valparaiso University
Back in 2008, Nicole Waguespack's family founded Martin Ecosystems, a coastal restoration and protection company based in Baton Rouge. Waguespack, who worked in medical sales at the time, decided to pivot her career toward the family business, which gave her more free time and allowed her to embrace her passion of life in the marsh. "Being in the marsh will never feel like work to me," she says. "It is a place of relaxation and peace and a place to simply 'be' without distraction." As Louisiana's coastline continues to erode—it's disappearing at a rate of 16.57 square miles per year, according to the U.S. Geological Survey—Martin Ecosystems' work is never ending. "As a small business with six employees, we all wear multiple hats," she says. "In the last couple of months, I've worked on filing a patent for a new product, written a grant application, and met with the Department of Commerce representatives in New Orleans on international exporting, all of which have been new for me."
What was your very first job, and what did you learn from it?
As a sophomore in high school, I worked for my father's business as a receptionist where I learned responsibility and professionalism. I was the first person customers spoke to when they called and saw when they came into the office, so it was important that I was courteous and polite. It was also important that I was on time and prepared. You always want to make a good first impression!
You are a registered nurse and had a pharmaceutical and medical sales career. What made you change direction to enter the environmental technology field?
Following the birth of my twin girls, my family decided to start Martin Ecosystems. In my sales position, I covered both the states of Louisiana and Mississippi. It was a lot of travel. Working for Martin Ecosystems allowed me the opportunity to stop the weekly traveling and provided me the flexibility to spend more time at home. In addition, it was exciting to be able to work with my family.
Your business has been a family venture. How does the family dynamic come into play, and how do you divide your duties?
My family has always been very close, so the dynamics work pretty well. We have our occasional disagreements but have been able to keep those within the walls of our office and not allow them to spill over into our personal family lives. As far as our individual duties go, each of us has brought our own educational backgrounds and work experiences to Martin Ecosystems—entrepreneurial business developer, sales representative, contractor and bookkeeper. We've each been able to fill necessary areas within the business.
How did you come up with your methods for coastal restoration, and how are they applicable to other parts of the country and world?
My dad is an engineer, but he also grew up in Leeville so he has seen firsthand the deterioration of our marshes within his lifetime. Having spent a lot of time in the marshes of south Louisiana, we understand the issues regarding coastal erosion and are working to create and design products that are effective at reducing erosion, cost-effective for limited budgets and practical to implement and install. Louisiana is not the only place with erosion issues or impaired water bodies. Consider problems such as the recent algae outbreaks in Florida, unstable coastlines in Indonesia, agricultural runoff contamination in Mexico and water pollution caused by a mining disaster in Brazil as some of the many areas of applicability around the U.S. and the world.
What have been some of the unexpected trials you've faced in running your company?
The primary trials have been the amount of research required to bring new products to market and the hurdles to jump in order to have them become acceptable practices. We've had to spend a lot of time and money researching our products for effectiveness in a variety of environmental conditions. Nature is oftentimes unpredictable, and we've had to make sure when and where our products will be most successful or helpful and where they will not.
How has your business helped the local economy and environment?
Martin Ecosystems has helped the local environment in two ways: first by improving water quality and secondly by reducing erosion. Many rural communities don't have the financial resources to upgrade their wastewater treatment facilities and are trying to maintain regulatory compliance with outdated equipment. Our products are installed in their existing ponds and effectively treat wastewater without having to spend millions of dollars in upgrades. Our products also protect eroding shorelines by reducing waves as they hit the shore or banks while also promoting natural vegetative growth.
What did it mean for your company when you made the $15,000 winning pitch at the Water Challenge during New Orleans Entrepreneur Week?
Winning the Water Challenge was important for us because it provided validation in a sense for what we are doing. It put Martin Ecosystems out in front of a large number of people who said, "We like what you are doing and see a need for it."
What professional accomplishment are you most proud of?
Winning the Water Challenge Pitch was extremely gratifying for me personally. I've given sales pitches before numerous times but never as part of a competition. Having only seven minutes to pitch and three minutes to answer questions was challenging because we have multiple products that work in different markets. I had to work really hard at being concise in my delivery while making sure that what I presented was informative enough to convince the judges to choose Martin Ecosystems as the winner. A lot of time and energy went into my pitch and delivery. It was gratifying to be rewarded for that.
What are your short- and long-term goals for the business?
In the short term, I hope to grow our wastewater treatment business in Louisiana and the surrounding states. There are so many small municipalities, especially in rural areas, that do not have the financial resources to modernize their wastewater facilities yet are struggling to meet regulations consistently. Our products will help them achieve compliance while working within their budgets. In the long term, I hope to expand this same market internationally. Many developing nations have impaired water bodies and are in need of products that are both effective at treating their water and economical for their budgets. I see this as an area for us to grow while helping to improve water quality here in the states and abroad.
What is a typical day like?
There is no typical day. As a small business with six employees, we all wear multiple hats. In the last couple of months, I've worked on filing a patent for a new product, written a grant application, and met with the Department of Commerce representatives in New Orleans on international exporting, all of which have been new for me. This job has definitely taught me to be flexible and open to learning new things!
What is your favorite part about what you do? What makes you excited about going to work?
I'm constantly exposed to learning new things, which is exciting. No day is the same and I am never bored!
Have you faced any resistance being female in the industry, or has being a Louisianan help overcome any skepticism?
I can honestly say that I haven't faced any resistance being female in the industry. When it comes to working with customers in other parts of the country on their erosion issues, being from Louisiana has helped us overcome skepticism. Many customers and potential customers know about Louisiana's erosion problems and therefore realize that we are at ground zero in terms of where the research and work is being done to protect and rebuild shorelines and coastal marshes. They understand that we have the experience and resources to help them with their erosion issues.
What is the greatest personal or professional obstacle you've overcome, and how did you go about surmounting it?
In 2009 I was diagnosed with a rare disease called Lymphangioleiomyomatosis (LAM), which affects my lung function. It has been challenging personally as I'm not able to actively do some of the things that I used to without becoming short of breath. I haven't surmounted it yet and may never as there is no cure, but I try not to let it stop me from living my life.
What other leadership roles do you hold in the community and/or what volunteer efforts do you support?
Between running Martin Ecosystems and having 8-year-old twins my free time is limited, and when I do have it I am usually spending it with my family. I'm probably most active in my children's school, volunteering as room parent and helping with other activities throughout the school year. I've also become more passionate about participating in medical research in order to find a cure for LAM. I'm currently involved in two research trials that routinely take me to Washington, D.C., and while they may not help me to get my lung function back, I hope that what is discovered will lead to better treatment or—better yet—a cure for many others.
What is a great piece of advice you personally received? Did you have occasion to put it to use?
Listen more and speak less is advice that I have received throughout my professional career. I've used this advice with patients and their families while nursing, in my sales career with customers, and today at Martin Ecosystems. If you are constantly doing all of the talking (which many sales people like to do) as opposed to listening to people's problems and needs, you will never fully understand how to help them.
What gets your workday off to a good start?
I've recently started taking morning walks in my neighborhood while listening to podcasts. I especially enjoy University of Minnesota Duluth Newman Catholic Campus Ministry. It's been a great way to start my day. I get a little exercise in while also preparing spiritually for the day ahead.
Is water recreation still a big part of your life, or is it too much like work?
Being in the marsh will never feel like work to me. I still love going fishing, trawling and crabbing. Today's society is filled with constant "noise." Whether it's a cellphone ringing or an email that needs answering, it seems like there is always something that needs attention. The marsh for me is quiet. It is a place of relaxation and peace and a place to simply "be" without distraction.
How do you like to spend your free time?
I spend most of my free time with my family either traveling or attending LSU sporting events.
What would people be surprised to know about you?
When I was in elementary school and junior high, I showed cows for 4-H. The cows were for my uncle. He taught me how to take care of them and get them ready for the shows. We went all over the state showing our cows and oftentimes winning. It was a great lesson in responsibility and learning how to take care of something other than myself.
What is an item on your "bucket list"?
I love traveling. When I was a nurse, I had a patient who traveled the world. She told me so many stories of her travels and about all of the places she had been. Her favorite place was Prague, which has been on my bucket list of places to visit ever since.
Where is your go-to spot in Baton Rouge?
Tiger Stadium! Anyone who knows me can tell you that I love the Tigers! There's no place better to be in Baton Rouge on a Saturday night!