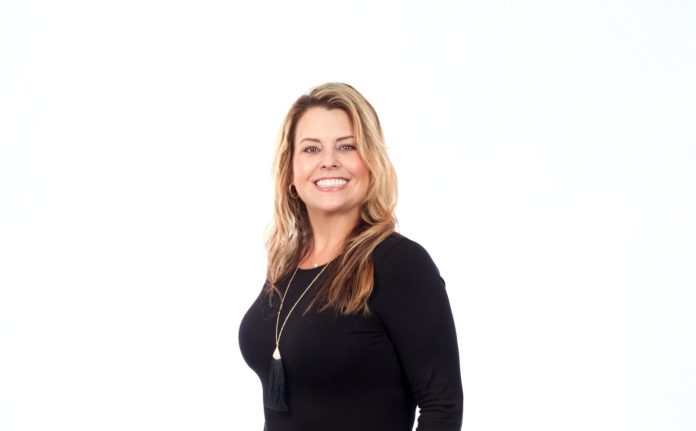 Photography by Don Kadair
---
Dana Neucere
Position: Vice president and chief financial officer
Company: Mary Bird Perkins Cancer Center
Age: 49
Family: Husband, Aaron, and two children: son, Aidan, and daughter, Ashtyn
Hometown: Baton Rouge, Louisiana
Education: Bachelor of Science in Accounting, LSU; MBA, University of Southern California
---
What was your very first job, how old were you and what was the biggest takeaway from the experience?
My first professional job was as a 20-year-old staff auditor at a company now known as Ernst & Young in New Orleans. The biggest takeaway is that I did not want to be a staff auditor. However, I did get to work with many health care clients, which set me on my current career path.

What time do you typically get up on a workday, and what's your ideal morning routine to get the day off to a great start?
I usually wake up at 5:30 a.m. and can't wait to have my two cups of coffee that I take a full hour and a half to enjoy while I watch the local news. It's a wonderful part of my day and I go to bed at night anticipating my morning coffee time.
You recently returned to your hometown of Baton Rouge a little over a year ago after spending about 25 years in California. Why did you ultimately decide to come back?
My husband and I wanted to move back home to be closer to our families. I love not having to travel from California to Louisiana to see them now. I feel like it was really meant to be. Everything lined up in terms of finding the perfect job and place to live.
You and your husband opened a health club business of your own about 10 years ago. Tell us a little about it and what you learned from the experience.
Overall, I learned that you have to make calculated, bold moves. The initial health club we opened in California was off the beaten path and the rent was expensive because we signed the lease at the top of the market. Coincidentally, we opened right before the economy spiraled in 2008, and peoples' gym memberships were the first thing to go, so we had to move, which also meant we'd have to break our lease. Fortunately, we were able to move to a less expensive, more visible space for better foot traffic and that made a big difference. It was a huge financial risk, but it worked, and we doubled the size of the gym. 
Do you still own the business, and do you have any other business ventures you might pursue in the future?
No, we no longer own the gym, but the current owner just celebrated the 10 year anniversary, and it is one of the franchise's highest producing locations. My dream is to open a nonprofit sanctuary for senior dogs. I'm a huge animal lover and it breaks my heart when I see older dogs in shelters. I'd love to open a space for seniors to get the care they need and live out the rest of their lives in a happy, loving environment.
What's something about your job that might surprise people?
Most people think a CFO might sit in their office all day crunching numbers, but it's imperative that I work as closely as possible with physicians and clinical staff to ensure we are appropriately allocating funds to provide the technology, programs and services that our patients and families need. I believe health care organizations must invest in their people and other key assets in order to provide the highest level of care, and exceptional care is what brings people to our facility.
What's your strategy for keeping the employees you manage engaged with their work?
When I joined Mary Bird Perkins about a year ago, I took every staff member to lunch individually. I wanted to learn about their backgrounds, their career goals and engage them on every level. I believe it's my job to help my team develop and support them in achieving their career goals.
We hear you're planning on enrolling in the actuarial studies program at LSU next fall. Why is furthering your education so important to you and what excites you the most about returning to LSU?
First, I love the LSU campus and never miss a home game, so I enjoy hanging out at the university every chance I get. In terms of furthering my education, I believe in always seeking advanced certifications to further my knowledge in my field. While I was living in California, I came across LSU's actuarial studies program and wished I was living in Baton Rouge, so I could enroll. Now, I can.
You're taking me out to a business lunch in the Capital Region. Where are we going and what do you recommend I order?
Zorba's is always our go-to location. We're partial to it because my husband worked there as a waiter for 12 years and we love the flaming saganaki. 
What's your strategy for maintaining a healthy work-life balance?
I love to travel and getting away for a while always helps me refocus. I also want to get back into yoga. When I owned the gym, I taught many of the classes. I also work hard to compartmentalize and be present when I'm with my family. We always sit down at the dinner table and the phones are put away.
You're an animal lover who has rescued many special needs dogs throughout your life. How many dogs do you currently have and what are your favorite ways to spend time with them?
I currently have three dogs, ages 18, eight and four years old. My special time with them is throwing the ball for them in the front yard. 
What's one of the best vacations you've ever taken and what's the next vacation you're hoping to take?
Hawaii and Hawaii. My husband and I went to Kauai several years ago after not taking a vacation for about eight years and we loved it so much we did the exact same trip the following year. We're now planning a 2019 vacation with the kids to Kauai and the Big Island.
What's one of the smartest purchases you've ever made? What's one of the dumbest?
The smartest purchase I ever made was my home in Huntington Beach because were able to triple our investment. The dumbest buy was a hot tub that we used for a month and all it did was drive up our electricity bill—we got rid of that fast.
What's the greatest personal or professional obstacle you've had to overcome, and how did you do it?
Owning my own business and making it a success was the toughest professional challenge I've ever faced. I made many personal sacrifices and faced many obstacles, but my husband and I combined our experience and talents and turned it into a successful venture. 
Can you name someone who has had a great impact on you as a leader, or someone who has been a mentor to you in your life or career? How have they changed your outlook?

Dr. Stephen J. Ryan, who I worked for when he was the dean of the University of Southern California Medical School. He was an authority on writing text books, a surgeon and sat on many national boards. He was always so dignified and professional, and I think of him every single day and I always think about what he would do when I'm faced with a tough situation. He passed way several years ago, but he's the measuring stick I use for myself and everyone else.