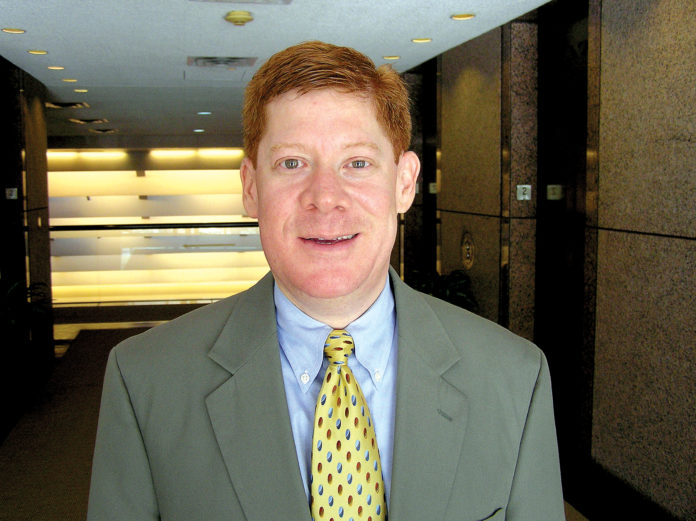 Officials from Our Lady of the Lake turned over evidence today to the East Baton Rouge Parish Sheriff's Office, which will be handling the forgery and embezzlement investigation into John Paul Funes, the former head of the OLOL Foundation.   
OLOL announced late Tuesday it had fired Funes for allegedly forging documents and stealing money from the foundation, which he headed for more than 12 years and guided through many successful fundraising campaigns.
OLOL has declined to provide additional details or comments.
Today's law enforcement meeting was held at the office of District Attorney Hillar Moore, who referred the case to the EBRSO after meeting with hospital executives Tuesday.
Moore says he was first contacted Monday night about the matter by OLOL CEO Scott Wester. He met with Wester and other hospital officials the next day, where he was briefed on evidence of alleged wrongdoing by Funes that was initially uncovered several months ago.
"It was brought to their attention during a routine audit," Moore says. "So they started to investigate and it became evident something was wrong."
He declines to elaborate on how the alleged forgery and embezzlement was carried out, but says "multiple patterns of fraudulent activity" have been uncovered and are being investigated, both by third-party auditors at the hospital and by the EBRSO's property crimes division.
He confirms the amount allegedly stolen from the foundation is around $500,000 and says there is no evidence to suggest anyone else at OLOL or the OLOL Foundation was involved.
Funes has not been interviewed by EBRSO detectives. He has retained Walt Green, a former U.S. Attorney and white collar defense specialist, who did not return a call seeking comment.
Moore says the D.A.'s office referred the case to the sheriff's office because it is the proper agency to investigate state crimes like forgery and embezzlement that were allegedly committed throughout the parish. He says his office will decide whether to prosecute once the sheriff's investigation is complete.
It's too soon to say how long or extensive the investigation might be, but EBRSO detectives are working closely with OLOL's third-party auditors and are reviewing financial records that go back more than a year.
The scandal has rocked the local business and philanthropic community, where Funes is a well-known and popular community leader, and has served on numerous boards and volunteered with countless organizations.
Moore echoed what many are saying today about the potential fallout from the incident.
"It's sad and my concern is how this affects people who are giving money to the institution," he says. "OLOL and (its under construction) Children's Hospital is critical to Baton Rouge."