How do I deal with employees who resist feedback?

One of the top priorities of any manager is to continually develop employees, so it can be frustrating when a worker shuts down or never changes his or her behavior when given constructive criticism about their work. We turned to three local executives and asked them to share a few ideas and simple steps they take when dealing with employees who are not open to feedback. Here's what they told us.
—Emily Kern Hebert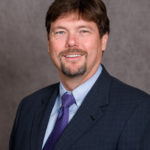 MILES WILLIAMS
President, Sigma Consulting Group
As a professional services organization, employee development is essential to Sigma's continued success. A key component to our management plan includes performance reviews with each employee along with getting them to give input on their own performance and goals.
There are times when an employee does not appear to fully receive the information from the performance review, nor attempt to improve their weaknesses. This can be frustrating since they had input in setting the goals for themselves. Generally, these are the most difficult employees to manage.
Once we establish that there are chronic problems with an employee who is not responding to input, we then put into place a written plan that requires the employee to track measurable performance standards that we all agree on. They must report to management on a regular basis and are held accountable for the agreed upon requirements. If the employee cannot comply with this, then they are placed on probation. If their performance still does not improve during the probation period, then it becomes clear that they are not compatible with our culture and they are let go.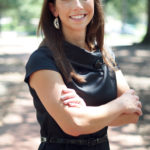 JULIE LAPEROUSE
Director of training, Emergent Method
When working with clients who prioritize coaching and developing employees, questions like this often come up. To start, consider the reason for the resistance, and put yourself in the employee's shoes. He may believe his work is already sufficient or he might lack respect for his supervisor. The resistance could also be a reaction to an evaluation that isn't delivered in a constructive manner—focusing too much on the negative without reinforcing the positive.
The solution likely involves both yourself and the employee. Can you deliver the feedback in a more productive way? Could you provide more clear goals and processes for the employee? Once you've addressed any issues from your end, bring it to the employee. Ask if he enjoys the job and if he wants to succeed and grow. Ask if he understands his role and why expectations aren't being met. Once he sees that you're trying to work with him—not against him—he might be more open to receiving feedback and taking those next steps.
Last, consider taking the employee out of the office to have this conversation. You'd be surprised how lunch or a beer can change the tone of a conversation.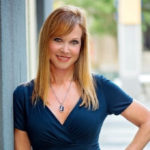 LISA LANDERS
Broker/owner, RE/MAX Professional
As the broker/owner of a real estate franchise, the realtors who work in my office are independent contractors and not employees of mine. They can be as successful as they want to if they follow the path. As the broker it is my responsibility to help them be as productive as they can be and to give them the tools. This benefits them as well as our office.
At the start of each year we set goals. I track their production throughout the year and periodically discuss what is going on in their business, positive or negative. In discussion, sometimes self-discovery is better than if I tell them what they need to do. Often they admit to not focusing and staying the course.
If I get real resistance, then I have to ask them why they are in this business. The "Big Why" can help to get them motivated.