DAILY REPORT EXTRA / Friday, Aug. 26, 2016
More businesses expected to secure flood insurance
A growing number of Capital Region companies are expected to consider securing flood coverage in the coming weeks and months.
In the immediate wake of catastrophic flooding in mid-August, Louisiana Commissioner of Insurance Jim Donelon told Daily Report he estimated 75% of those companies impacted likely lacked coverage. But based on past trends, he expects to see that number decline.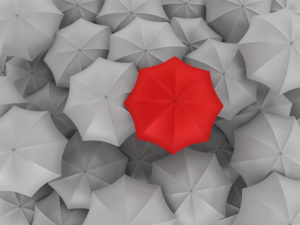 "This certainly will have a significant impact on businesses in their decision whether to ensure for flood or not," he says. "Absolutely. No doubt about it."
The commissioner notes it's often difficult lessons learned that result in preparation. Consider that in New Orleans, which has been repeatedly hit by so-called 100-year events, 39% are insured. Compare that to Shreveport, where the Red River overflowed earlier this year into hundreds of businesses and homes. In that city, just 5% were insured.
"So the lessons learned are obvious," he says. "But frankly, they're sometimes forgotten."
Statewide, the number of policies issued by the National Flood Insurance Program went from 360,000 before hurricanes Katrina and Rita to 490,000 afterwards. But in recent years, the ranks of the insured steadily have declined to 450,000 this year.
"It was trending downward until this year," Donelon says. "But now that we've had three 100-year floods in Louisiana in the first eight months of the year, I would think that trend would turn the other way—in particular with the devastation in the Lafayette/Baton Rouge area."
When it comes to the NFIP, the commissioner makes an exception to his rule of never selling insurance because it's a subsidized government program. Although businesses are eligible for its coverage, they should keep in mind that business interruption is not covered by the commercial component of the NFIP.
"Check your coverages—all of your coverages, and do an insurance check-up with your agent," he advises. "And wherever you live in Louisiana, access the significantly subsidized National Flood Insurance Program—even if you're in a so-called low-risk area. The Grand Ole Opry [which flooded in the 2010 Tennessee floods] thought they were in a low-risk area."
Donelon notes that 25% of the claims paid out nationwide by the NFIP are for flood losses on properties that were in low-risk areas. "What we're seeing in Baton Rouge and Lafayette is the rule and not the exception," he says. "Properties in low-risk areas regularly take on water that they never thought could happen to them."
Commercial entities seeking business interruption coverage due to flooding should keep in mind that excess flood coverage is now available in the private sector, Donelon says. It had essentially disappeared in the immediate aftermath of hurricanes Katrina and Rita, he notes, but has made a "pretty aggressive comeback" through the surplus lines markets—an aspect of the insurance industry that is the first to take on higher risk after a traditional market shuts down.
The NFIB predicts the recent flooding likely will be categorized as the fourth-worst in history, Donelon says, falling after hurricanes Katrina, Sandy and Ike.
—Penny Font
---
---
Companies seek additional security during cleanup efforts
It's a two-sided puzzle for many Capital Region companies engaged in cleanup right now: How do you keep your building open around the clock for air flow, but still keep your inventory secure? Or if you have employees working at the site through the night to get the company back up and running, how do you keep them safe?
Its a problem familiar to Skyhawk Group, a Baton Rouge-based IT and communications firm that also provides integrated security services. The company was founded in 2009 in the Louisiana Business and Technology Center and is now headquartered on Jamestown Avenue, with offices in Houston and Lafayette. It serves 400 commercial clients in 14 states with round-the-clock remote surveillance.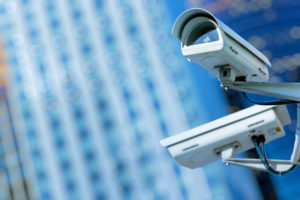 Stuart Gilly, who founded and manages the company with fellow University High School and LSU classmate Paul Ellis and Brett Lofton, said the local security industry is experiencing demand for temporary measures to protect inventory from theft, given the circumstances surrounding cleanup. With reports of looting and theft, he says, interest in additional remote video monitoring and surveillance "is growing by the day, really." 
"One of the things we've seen with businesses back up and running is that they're taking care of other people and they have not taken care of their facilities yet," says Devlin Rousel, who heads up business development for Skyhawk. "What's happening is you have people working late after hours trying to clean up their own facility. Clients are telling us, 'Hey, we're going to be here until midnight. We've got the doors open and we've got the fans going. Can you just keep an eye on us? If you see someone walking in that shouldn't be here, we need to know about it, because we're alone.'"
Other businesses are experiencing gaps in their existing security systems while portions of their facility are under construction, leaving equipment, materials and inventory vulnerable to theft. "It becomes, 'How do you protect the inventory and the assets we have here that now have all of these open areas?'" Gilly says. "The alarm system they have in place was not designed to be half functional." Business owners with lay down yards that didn't previously have a reason to worry about security are also considering it, Gilly says.
Among the measures they say can be taken to protect commercial sites impacted by the flooding:
—Lighting. Gilly says simple additional lighting can provide valuable protection. "When we go to a site, we want to light it up," he says. "Others are going to say, 'You know what? Anybody who drives by that site is going to see me.' Even if you've had some damage to the building, invest some time and money in getting lighting up around the perimeter of the building."
—Motion detectors. If a portion of your commercial building is now under construction—particularly if there are openings in walls—door or window contact alarms may no longer be sufficient. Although motion detectors aren't as common in commercial buildings, their temporary addition may provide an extra layer of protection, given current conditions, Gilly says. "That's a very budget conscious solution," he adds. "They're less than a couple hundred dollars, and many times they can be retrofitted to an existing system. It's one of those things that doesn't require significant investment." Look for other gaps that may require additional technology as well.
—Cameras. Consider cameras that record activity. "Insurance companies are going to want proof of anything," Rousel says. "Since you've already reported a loss [from the flood event], any losses that you have through theft or pilferage, you're going to have to prove. They're going to want to know that wasn't inventory that got wet and you're just trying to get paid for it now. You're going to have to prove that something actually happened on top of the storm."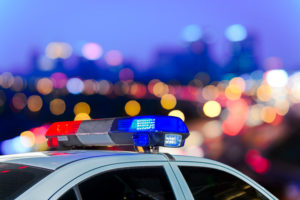 —Local law enforcement. "If I had a building that was damaged and we were in the process of cleaning up, I would just reach out to the local police and make sure they're aware your building is being remodeled," Gilly says. "Sometimes just communicating those things helps them understand you could be in a position of need. If law enforcement knows that you have millions of dollars in assets there and you're wide open, they may even just check on the property for you during one of their drive-bys in the area. You never know."
—Penny Font
---

---
HR firm offers free replacement labor law posters to affected companies
In the scope of all that was destroyed during the floods, state and federal labor law posters that may have washed away likely aren't even on a business owner's radar.
But depending on your line of business, overlooking them could cost you money.
Spectrum Employee Services has it covered.
"Labor law posters are often overlooked, until a company is audited by the Department of Labor," says Justin MacKay, sales executive for the Baton Rouge payroll and human resources outsourcing company. "Failure to display posters can result in fines."
To request a poster, contact Spectrum via email, or call the company at 225-755-8822. See a listing of Department of Labor posters.
---
---
Louisiana Small Business Rebirth Fund now accepting applications
Applications are now being accepted by the Louisiana Small Business Rebirth Fund, which was created to award triage grants to support the thousands of small businesses impacted by the historic flooding in south Louisiana in August 2016. Awards range between $1,000 and $10,000 depending on the damages, purpose and available funding.
To be eligible to apply for a Rebirth Fund award, applicants must be a small businesses registered with the Louisiana Secretary of State with 50 employees or less, and have been operational on Aug. 10 in one of the 20 parishes in the official federal disaster declaration.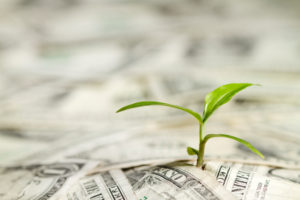 Applications submitted by Sept. 2 will be reviewed by the independent panel for a first round of awards from the fund. Applications will be accepted on an ongoing basis, as partner organizations anticipate conducting a second round of grant reviews and awards after Labor Day.
Applications can be submitted online or downloaded and submitted by email or faxed to Elena Lacour at 225-929-6054.
An independent review team of technical experts will consider each application in an impartial process, judging each request on the merits and prioritizing funds to help small business re-open their doors and staff their operations.
The Louisiana Small Business Rebirth Fund was created in August 2016, representing a partnership with the Baton Rouge Area Chamber, Greater New Orleans Inc., the Louisiana Association of Business and Industry, the Louisiana Association of Chamber of Commerce Executives, the Louisiana chapter of the National Federation of Independent Business and One Acadiana.
Get more information about contributing to the Louisiana Small Business Rebirth Fund.
The latest recovery resources for businesses
Six Business Recovery Centers are now open in south Louisiana to assist those impacted by the flooding. No appointment is necessary. All services are provided free of charge.
SBA representatives will meet with each business owner to explain how an SBA Disaster Loan can help finance their recovery. LSBDC consultants at the center will provide counseling on a wide variety of matters designed to help small business owners re-establish their operations, overcome the effects of the disaster and plan for their future. Services include assessing business economic injury, evaluating the business's strength, cash flow projections and most importantly, a review of all options to ensure each business makes decisions that are appropriate for its situation.
—Baton Rouge: Louisiana State Archives, 3851 Essen Lane (near Interstate 12), Mondays through Saturdays from 8 a.m. to 4 p.m.
—Denham Springs (beginning Aug. 25): Arts Council of Livingston Parish, 133 N. Hummell St., Mondays through Saturdays, 9 a.m. to 6 p.m. and Sundays, 12 p.m. to 4 p.m.
—Walker: Southeastern Louisiana University Literacy and Technology Center, Room 101, 9261 Florida Blvd., weekdays from 8 a.m. to 4:30 p.m.
—Lafayette: Louisiana Immersive Technologies Enterprise (LITE) Executive Conference Room, 537 Cajundome Blvd., Mondays through Saturdays from 9 a.m. to 6 p.m. and Sundays noon to 4 p.m.
—Baker: Baker Workforce Development Center, 3262 Baker Blvd., Mondays through Saturdays from 8 a.m. to 4:30 p.m. and Sundays noon to 4 p.m.
—Prairieville: BancorpSouth Bank, 13423 Louisiana 73, weekdays from 9 a.m. to 4:30 p.m.
—Amite: Amite Chamber of Commerce, 101 SE Central Ave., Mondays through Saturdays from 9 a.m. to 6 p.m. and Sundays from noon to 4 p.m.
+ + +
The Baton Rouge Area Chamber has a Disaster Response guide on its website with multiple resources for companies in recovery mode. Louisiana Economic Development also has a Flood Recovery Assistance section on its website with resources for impacted businesses. The Louisiana Business Emergency Operations Center provides disaster-specific communications from the Governor's Office of Homeland Security & Emergency Preparedness to industry associations and almost 2,200 registered member organizations to coordinate private-sector businesses and nonprofit organizations.
+ + +
The U.S. Chamber of Commerce Foundation Disaster Help Desk is available 24/7 to help businesses mitigate disaster interruption and, after disasters, to enhance community economic recovery. It's available free of charge to any caller to answer questions. Reach the Help Desk at 888-MY-BIZ-HELP. The organization also offers a Small Business Recovery Quick Guide and a Chambers of Commerce Recovery Quick Guide online.
+ + +
BRAC is maintaining a list of available work spaces for lease—both temporary and long-term—for displaced organizations. View the latest listing of available large and small commercial space, both office and warehouse. Those with available space, or those in need of space can contact BRAC's Policy and Research Project Manager Logan Anderson. See a listing of available apartments that did not flood or list available properties via the Louisiana Housing Corp.
+ + +
The Louisiana Business & Technology Center at the LSU Innovation Park is offering business counseling to flood-impacted companies and is assisting companies with filling out applications and connecting with the proper agencies during their time of need. Call 225-578-7555 for more information.
+ + +
For additional resources, see Business Report's Resources and Information to Help Guide You Through Recovery and the Louisiana Flood Resource Center published by our sister publication, 225 magazine.