As cord-cutting continues, cable fights back

Companies like Cox Communications are offering new pay-TV options to keep customers, but they win either way through the delivery of internet services.
---
Tommy Talley was an early pioneer of the cord-cutting movement when he made a clean break from cable in 2010. He and his wife had just bought their first house in Baton Rouge so money was scarce and having traditional pay-TV didn't make much sense to them.
"The idea of sitting around and flipping through hundreds of channels—gross," Talley says. "It was too much."
Today the cable-free lifestyle is easier than it was back then, even in a five-person household, says the 36-year-old father of three. Talley, founder of Tommys TV production company, subscribes to four streaming services: Netflix, Hulu Plus, HBO GO and Amazon Prime. They also have an HD antenna to catch local channels.
This setup works well for his family and, he says, saves them money. But, for Talley, it's also a matter of principle, saying the decision to cut the cord was, in part, driven by his opposition to big cable companies having a near-monopoly over their markets.
"It's more about being attracted to the disruption of it all," Talley says. "Competition is good for the consumer. Cox and AT&T have to get better or they'll be gone."
This is the cord-cutter's rallying cry, growing louder and gaining popularity. The traditional pay-TV industry lost a combined 1.7 million subscribers in 2016, according to Bloomberg. Publicly traded companies like Comcast, Charter and AT&T are on track to report even higher losses this year. Baton Rouge's top cable provider, Cox Communications, a private company, declined to say whether it has lost customers in the Baton Rouge market.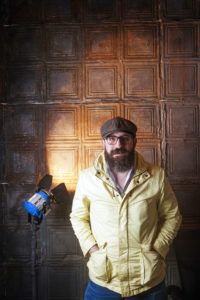 Cable companies naturally downplay the movement. Cox officials maintain cable-and-internet bundles still offer the best value, suggesting over-the-top services like Hulu and Netflix—which deliver content via the internet—are better add-ons rather than replacements. That's because cord cutting does not equal cable, says Cox spokesperson Sharon Truxillo. It requires multiple subscriptions and additional hardware, which, she says, can be costly and inconvenient.
These arguments have merit but they hardly tell the whole story. Regardless of public posturing, pay-TV providers, aware of the declining trend line, are changing—and fighting back. Most notably, cable and telecommunications companies are expanding services in an effort to keep customers from straying. Cox has upgraded its cable experience with Contour TV, for instance—recently adding Netflix to its options—and AT&T launched its own DirecTV Now streaming service.
"For the first time, we're seeing cable be more responsive," says Consumer Reports Senior Electronics Editor James K. Willcox, who keeps tabs on the industry.
More significant is the shift in focus from cable to internet service. Providers and consumers agree the future lies in the internet, which is essential to the cord-cutting movement. Companies are racing to expand broadband services, not only to offset the loss of pay-TV subscribers but also because it's a lucrative business on its own as streaming and other data-gobbling services grow. Locally, Cox and AT&T have implemented internet data caps, which, according to Consumer Reports, is expected to provide another future revenue source as internet usage increases.
So, while cord-cutters have successfully loosened the stronghold pay-TV companies have long held over the market, the bottom line is consumers are still at the mercy of these same companies for internet service. Consumer choice, consequently, only stretches so far.
"The idea of going a la carte—getting only what you want—traditionally has been more exaggerated than reality," says Bruce Leichtman, president of Leichtman Research Group, a media and entertainment research firm. "People think cord-cutting is a panacea but it's not."
Cable still wins  
To understand how subscriber losses are impacting providers, Leichtman says, it's important to distinguish between different types of pay-TV: cable, satellite and telecommunications. Cable companies are actually the least affected.
The top cable providers, according to Leichtman, lost roughly 700,000 pay-TV subscribers over the past two years, a decline of 1.4%. Meanwhile, satellite TV lost more than 1 million customers—a 3% decline—and telecommunications providers saw a 2.6% decline in pay-TV subscribers.
Subscriber gains in internet service and other products, however, must also be taken into account. Leading cable providers have added more than 6 million customers in recent years, says Leichtman, and now have more broadband subscribers than pay-TV customers. And while Cox does not release its subscriber numbers, there's no reason to doubt its story is any different.
"If it's anything like other major cable companies, Cox is doing well," Leichtman says. "The narrative that pay-TV is falling apart therefore cable is falling apart—neither is really true."
A slow decline is a better way to describe what's happening. About 79% of homes nationwide subscribe to a pay-TV service, according to a Leichtman Research Group study, down from 84% in 2014 and 88% in 2010.
Regardless of how one describes it, pay-TV providers are responding. Customers wanting more choice as well as the ability to view content on multiple platforms is why Cox launched Contour, according to Truxillo. The service, unveiled in 2015, not only allows for personalized viewing but also groups live TV, DVR, On-Demand—and now Netflix—access in one place. Contour can be accessed away from home with the use of an app.
"Cox Contour is the fastest video product launch in Cox's history, surpassing the one million customers nationwide milestone in less than two years," Truxillo says. "We've already seen its impact on retention as customers are much more engaged with this platform."
Baton Rouge's other leading provider, AT&T, has debuted its own internet-TV streaming service after merging with DirecTV in 2015. AT&T launched DirecTV Now one year ago and has since amassed 800,000 subscribers.
"That's incredible scale in less than a year of operation, and we expect that growth to continue," says AT&T spokesperson Tarvis Thompson.
The telecommunications company is also aggressively expanding the AT&T fiber-optic network nationwide to connect more customers to high-speed internet. Meanwhile, Cox plans to make gigabit internet speeds available to 80% of homes served in the Capital Region by the end of 2018. Cox has also ventured into the home automation industry with Cox Homelife, which requires robust internet connection as well.
"The internet is very important to the future of the telecommunications industry and everyday life of consumers," Truxillo says. "By 2020, it is expected that the average American home will have at least 50 internet-enabled devices."
Weighing the options
Traditional pay-TV companies like cable get a bad rap among critics and customers for high prices, subpar service and near-monopolies over their markets, all of which have driven the cord-cutting movement.
"They get clobbered in customer service reviews, and people still complain about value from traditional providers," Willcox says, citing Consumer Reports surveys.
But the fact is pay-TV prices go up every year, he says, because programming costs rise as more competitors—including streaming services—enter the market, and those costs are passed on to consumers.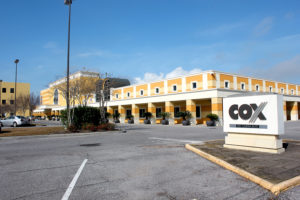 Cox representatives routinely claim Baton Rouge is one of the most competitive markets in the country. On the residential side, AT&T, EATEL and Cox all have city-parish franchises for video content. Commercial providers include Cox, AT&T, EATEL Business, DETEL, Hunt Telecommunications, Level 3 and CenturyLink, Southern Light and more, Truxillo says. Then there are the internet-delivered bundles like Sling TV and Hulu with Live TV.
Increased competition certainly benefits consumers, but it seems the jury is still out as to whether cord-cutting offers a better value. Cable advocates say the cost of unbundling and acquiring multiple streaming subscriptions makes cord-cutting less cost-efficient and more inconvenient than people think.
"If savings is the desired goal, cord-cutting is not truly an apples-to-apples comparison," says Louisiana Cable and Telecommunications Association CEO Cheryl McCormick. "Consumers are finding that to receive a remotely equivalent service to cable requires multiple subscriptions—and that doesn't even include the hardware."
Leichtman adds that for households of more than one or two people, it becomes difficult and costly to satisfy everyone's viewing habits with streaming services. He says the bundle option, combining cable and internet, will always be most popular among consumers.
But the Talley family proves cord-cutting can work for larger households. Even with four streaming subscriptions and additional equipment, Talley saves money. He says the one-time startup cost of cord-cutting was about $300 and his annual bill for streaming services is about $550 a year. If he had the Cox Contour TV package, which starts at $82 a month, he ends up paying almost $1,000 a year. And that's without any add-ons.
Cord-cutters may start to feel the pinch of heavier-than-normal internet usage, though, due to data caps. Talley says they receive AT&T notifications every month saying they're close to reaching their cap.
Another ominous sign for cord-cutters is the impending death of net neutrality. The Federal Communications Commission recently announced plans to reverse the Obama-era net neutrality rules, which prevent internet providers—which are also cable providers—from blocking or charging more for access to websites or online services. Cable and broadband providers would be able to raise prices, Fortune reports, to stem the threat of internet-based services, making it more expensive for cord-cutters to stream content.
This move would be a win for the cable and telecommunications industry, solidifying their power in the market—now more so as internet service providers—and further proving cord-cutting is still not as liberating as its name suggests.
"Cord-cutting is a misnomer because you're just moving content from one cord to another," Willcox says. "You may end up having to pay for faster internet and unbundling. It's still in the experimental phase. And cable TV is fighting back."