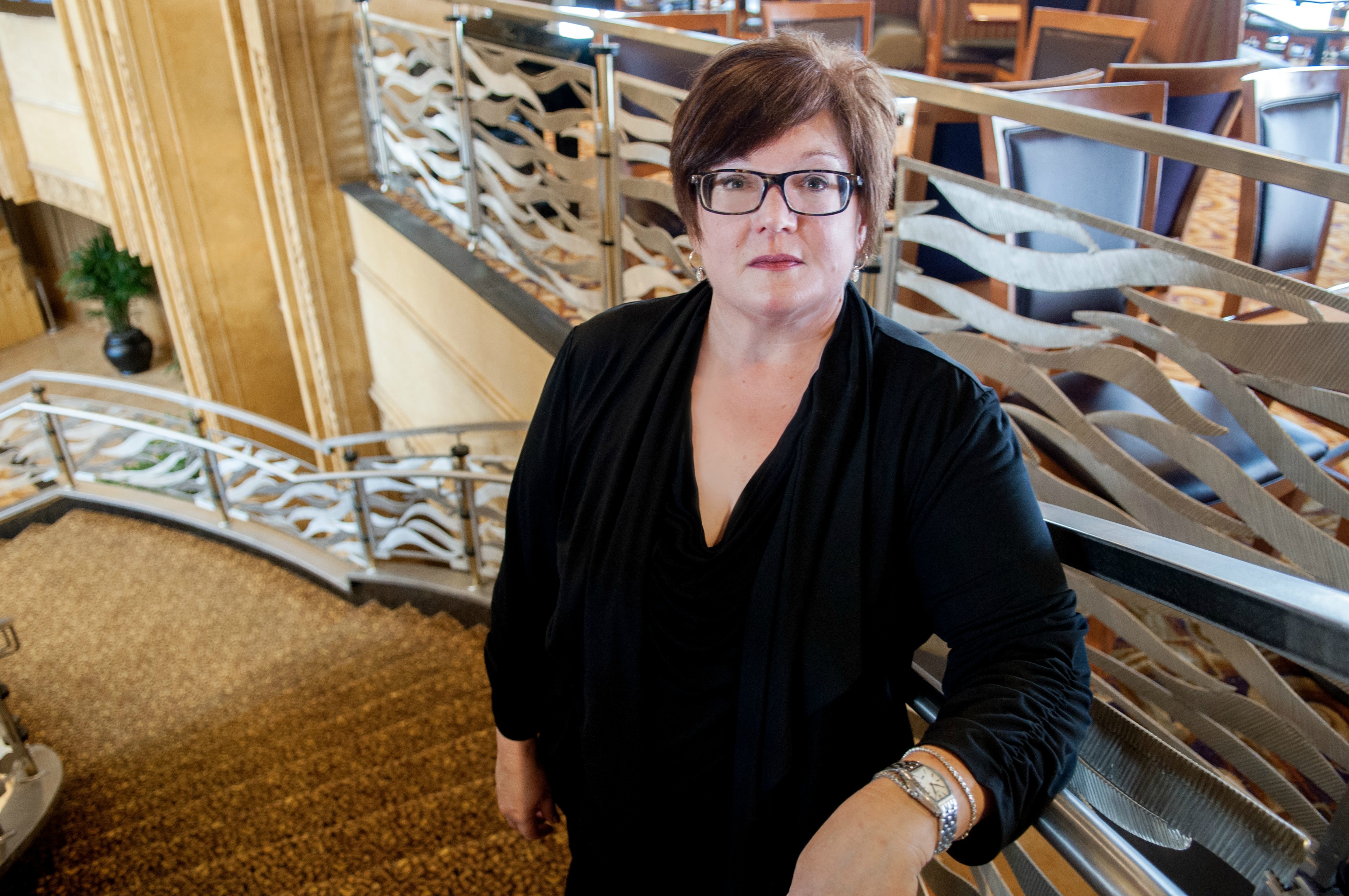 Along with flexible hours, many employers offer variable benefit programs, including health care coverage for part-time employees, or phased retirement programs, to keep experienced employees on staff beyond the traditional retirement age, according to Robin Schooling, vice president of human resources for Hollywood Casino. Photography by Don Kadair
---
Marianne Frazee, founder of Frazee Recruiting Consultants in Baton Rouge, occasionally will get a call from a business leader who's in a near-panic.
"Oh my goodness, so-and-so's getting ready to retire," she says, summarizing their state of mind. "They've been with me for 40 years, and now I've got to replace that person. What am I going to do?"
As a wave of baby boomers begins to retire, similar scenes will be playing out more frequently on phone calls and in board rooms nationwide. The boomers—who account for the largest generation and are aged between 52- and 70-years-old—have a lot of knowledge and skills not often found in younger workers, Frazee says.
"What's going to be so important is for the aging population to be able to transfer the knowledge that they have to the younger generation," she adds.
The national Society for Human Resource Management recently polled its members about what their organizations were doing to prepare for the aging workforce. SHRM officials were surprised to find that less than a third of respondents considered the potential loss of talent a crisis or even a problem in their industry.
In fact, 13% said they weren't even aware of the issue, which is particularly vexing considering all the media attention on the subject. Many organizations don't worry about the demographic shift until they actually start losing key people, says Jennifer Schramm, manager of SHRM's workplace trends and forecasting program.
The Great Recession put a damper on what Schramm calls the "war for talent" and ate into many older workers' retirement savings, causing them to stay in the workforce longer than they'd planned and allowing some companies to put off facing the inevitable. Still, more than one-third of respondents to the SHRM survey are examining their policies and practices to prepare for the projected increase in the proportion of older workers, defined as those 55 or older.
Schramm says many companies are wary about creating programs just for older employees. Offering flexible work hours and locations, for example, can help attract and retain older workers while also appealing to younger ones.
But no matter what you do to retain your most experienced people, eventually they will move on.
"We've been talking about the impending loss of baby boomers in the workplace for decades," says Robin Schooling, vice president of human resources for Hollywood Casino Baton Rouge. "We know, based on the population bubble the generation created, that just as they entered the workforce en masse, they would exit the workforce in the same manner."
Many older workers still want or need to work past the "retirement age" of 65, if only part-time, which gives companies more time to leverage their expertise. Along with flexible hours, Schooling says many employers offer variable benefit programs, including health care coverage for part-time employees, or phased retirement programs.
Schooling says a workplace may have up to five generations working side by side, so leaders and managers need to be able to train, motivate and retain a diverse group of people. She says it's odd so many people still talk about millennials as if they are the "youth of today," when some of them are reaching their mid-30s.
One bit of good news reported by SHRM is that younger workers are willing, even eager, to be mentored. Pairing up an experienced worker with a younger one helps retain the former while preparing the latter to step up, says Michael Timms, a Vancouver-based consultant and author of Succession Planning That Works.
"What you're trying to do is download 25 to 30 years of experience and institutional knowledge," he says. "It gives purpose for those older, retiring folks, and it acknowledges the value they provide to the organization."
If the CEO simply delegates succession planning to human resources rather than leading the way, Timms adds, the plan may be doomed to fail because the managers are less likely to make it a priority.
Melinda Stallings, a Baton Rouge-based management consultant and writer, says everyone in the organization should be involved in succession planning. Knowledge transfer should be built into job descriptions, she says, and younger employees should know exactly what it takes to advance.
Stallings suggests creating multigenerational, "informally formal" networking groups that encourage idea-sharing outside of official meetings.
"Make people feel valued and give them a voice," she says, naming two qualities valued highly by younger workers.
Blue Cross and Blue Shield of Louisiana has ramped up its succession planning and talent development over the past three years, in hopes of having people ready to step in and lead as the boomers step down, says spokesman John Maginnis. The generation immediately behind them, often referred to as Generation X, is smaller, he notes, so it's important to find talented employees from within that generation—and younger—and train them sooner, while the boomers are still available to pass along their knowledge and skills.
Postlethwaite & Netterville works hard to incorporate younger workers into the firm's corporate culture, says marketing manager Rachael Higginbotham. She says millennials want recognition for their efforts, not just for the results, so they know they're on the right track.
"Millennials need to know what's going on," she says. "To them, no news is not good news."
Helene Wall, who manages P&N's human resources consulting division, says companies should take the time to make sure their messages are getting through to employees of all ages. She recommends incorporating graphics and visuals into presentations, for example.
"It's a real balancing act," she says.