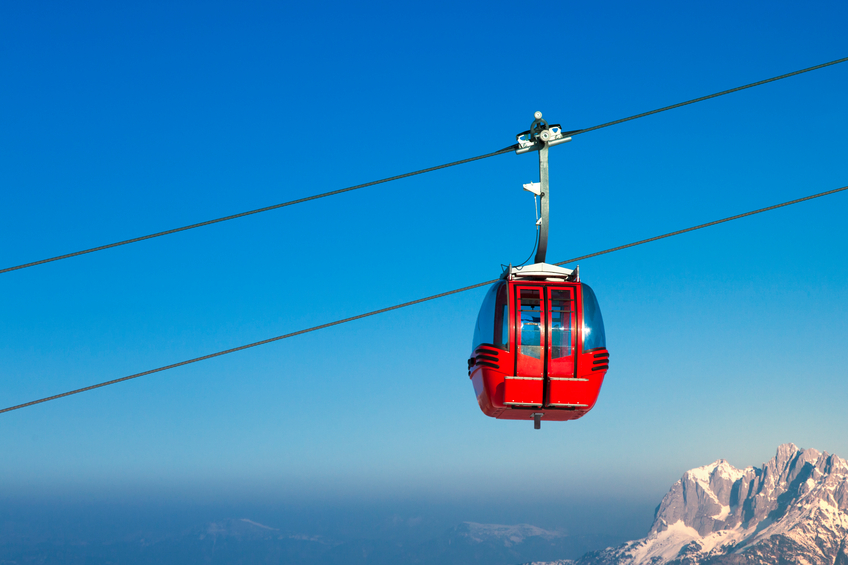 Imagine a city where transit is aerial—where people move about not by airplane but by gondolas suspended above the ground and propelled by cables.
This is the vision the Baton Rouge Area Foundation has for Baton Rouge, where traffic congestion has become part of daily life for commuters.
BRAF introduced the idea of using urban gondolas in Baton Rouge during a private event for about 50 donors and friends in February 2015. The feedback was encouraging, says Beverly Haydel, BRAF's director of civic leadership initiatives. The logical next step is to fund a feasibility study to determine  where an aerial gondola would be placed, its cost, the type of technology to use and how to fund it.
"We have remained committed to, one, continuing to research what's happening around the world and around the country and, two, to continue having conversations with stakeholders about being this technology to Baton Rouge," Haydel says.
Baton Rouge is among several cities across the U.S. where conversations are taking place about whether aerial gondolas can be a viable mode of transportation. The foundation's efforts to introduce locals to the idea of commuting on a gondola were detailed in a recent Wall Street Journal article.
Americans are accustomed to seeing aerial gondolas in use at ski resorts or while traveling abroad. Haydel says she thinks education and awareness will help people warm up to the idea of using aerial gondolas in their cities.
"There are cost efficiencies there," she says. "It's fairly easy to implement."
Haydel also says the technology can help address Baton Rouge's traffic congestion.
For example, the Baton Rouge Health District—bordered by Bluebonnet Boulevard, Perkins Road, Interstate 10 and Essen Lane—would be one of the areas under consideration for an aerial gondola.
Haydel says a gondola there is a logical choice as commuters working and moving about in the district could "park and fly." Still, nothing has been set in stone.
BRAF began seriously researching the idea of employing urban gondolas in Baton Rouge about year and a half ago, Haydel says.
At the time, BRAF was in the beginning stages of its mobility Initiative that seeks to increase transit options for tourists and visitors in the Capital City.
"We kind of started thinking about how we can bring new modes of transportation to our area," she says.
Details have yet to be ironed out, Haydel says, adding that public-private dollars could be used to fund the project. A study would help determine that, she says.
—Alexandria Burris