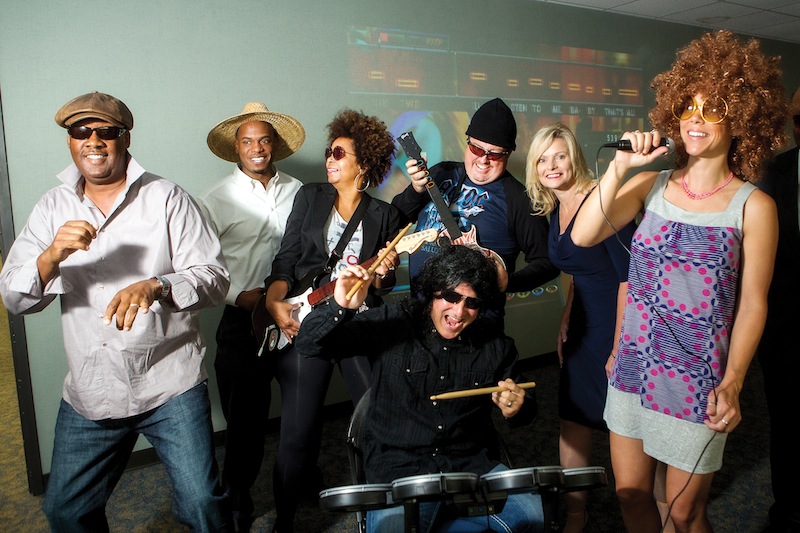 In 2013, the nationwide advertising company YP undertook a major rebranding effort, emphasizing its suite of online and digital products beyond the ubiquitous Real Yellow Pages directory. At the same time, the company also took steps to strengthen workplace culture in its more than 100 sales offices.
Those efforts have paid off, says Alice Melott, YP's Atlanta-based director of communications, culture and engagement.
"This is a focus area that is really key to everything we do these days," says Melott, who points to an increase in corporate philanthropy, robust awards celebrations, wellness activities, and team building programs taking place nationwide. "We are constantly seeking feedback and encouraging input from our employees."
The Baton Rouge-based YP office includes a workforce of about 60 and is led by General Manager Dennis Dube, a 15-year YP veteran. Dube says that employee engagement begins early in the employment process.
Salespeople, for example, participate in a seven-week off-site program where they become knowledgeable about the company's fleet of changing products. And once they return, they're supported by technical staff who help strategize the right communication packages for YP clients.
On top of generous benefits and an annual performance-based bonus program, YP also offers incentive trips for top sellers.
Dube says that while the staff is driven, the vibe at the Corporate Boulevard headquarters also promotes having fun. Monthly sales videos are enhanced with a popcorn machine. Air guitar contests take place on the Wii.
And teams gather every year to plan and design a float for the Wearing of the Green St. Patrick's Day parade. The parade allows employees and their friends and families to take part in one of the Capital City's signature springtime events, while also promoting YP's brand with throwable tchotchkes.
Philanthropy projects also create a sense of team and social engagement among staff members, says Dube. YP's Baton Rouge office recently completed a shoe drive for Dress for Success, a program that supports disadvantaged women attempting to enter the workforce. The office has also worked on local Habitat for Humanity houses and supports both Keep America Beautiful as well as the Red Cross.
"People have caught this vision of what YP is and who we want to be to our customers and the community," says Dube. "[Our employees] want to be a part of something bigger than themselves."