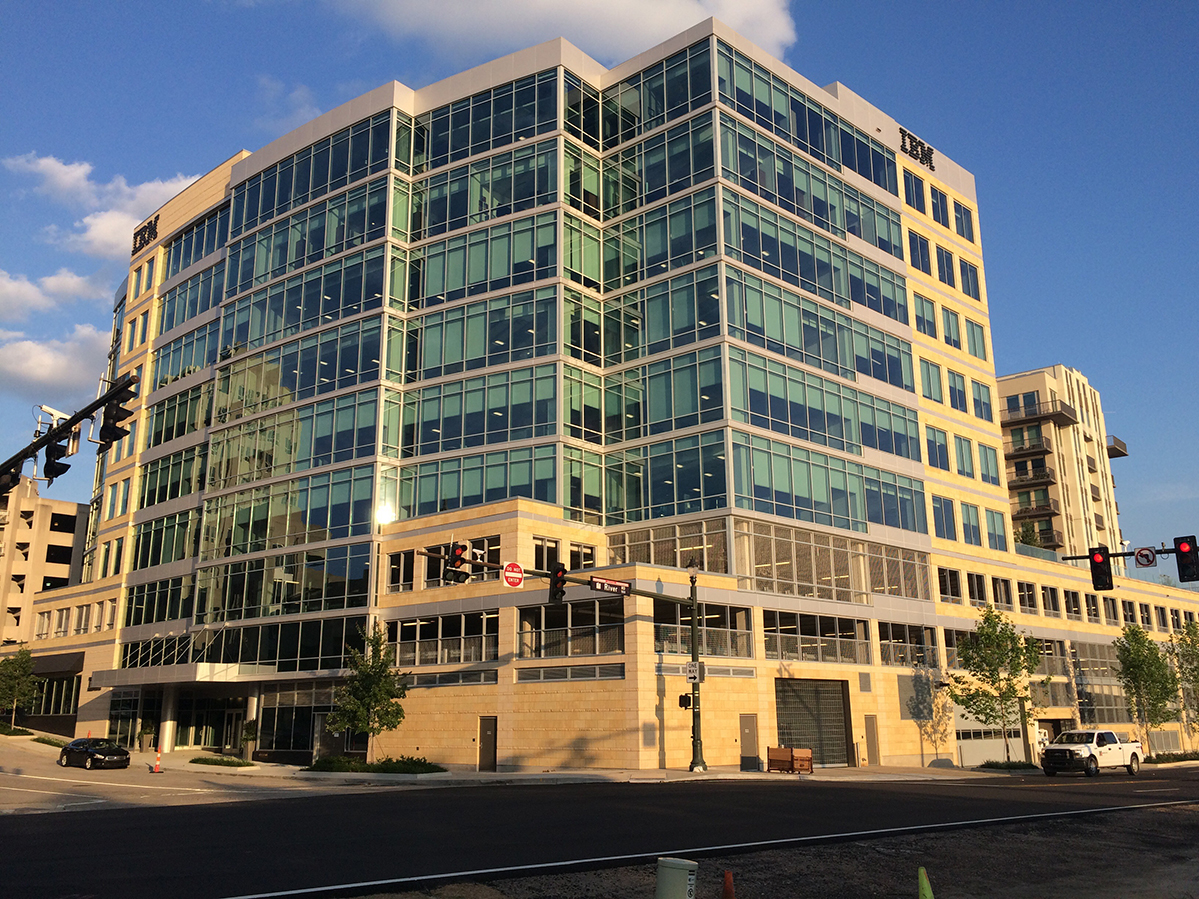 BLUE BAYOU: IBM has struggled to meet its promise of hiring 800 workers in exchange for millions in tax dollars.
---
As Louisiana tries to diversify its economy and develop a thriving technology sector, it faces an existential question—one that has become all the more pressing since DXC Technology announced a 2,000-job center in New Orleans: Where will all the workers come from?
Already, firms in Baton Rouge are struggling to find enough skilled employees. IBM, which promised 800 jobs in exchange for millions in tax dollars, failed to meet its obligations this year, and some local tech executives say the company is exacerbating the workforce conundrum by paying low salaries.
Perhaps the biggest draw Louisiana has in luring these large tech firms is the prospect of low costs—especially labor costs. In other words, the likes of IBM and DXC don't have to pay their employees nearly as much here than in Texas or Silicon Valley.
It's quite the conundrum: The prospect of paying lower wages is attractive to these companies, but the best students being produced by LSU's computer science department are happily taking higher-paying jobs in Austin and San Francisco. Further complicating matters, LSU—and Southern University—simply aren't graduating enough students with the right skills to fill local demand. And attracting workers from elsewhere, which local officials are scrambling to do, is complicated by—you guessed it—the area's lower wages and quality of life issues.
One solution for the tech industry, both here and across the country, has been a rise in the use of foreign workers. In fact, technology companies are the largest purveyors of H-1B visas for skilled foreign workers. Yet, even that option is facing a squeeze as President Donald Trump's administration cracks down on legal as well as illegal immigration. IBM in Baton Rouge has utilized its fair share of foreign workers, according to documents filed with federal regulators and interviews with former employees, as the company seeks to supplant its floundering local workforce.
All this comes as the tech sector is expanding locally. Even after failing to meet its job numbers, IBM landed a two-year extension from state officials, and DXC will begin the ramp up in the coming months. Of all the sectors in East Baton Rouge Parish, the largest job gains will be in information technology next year, according to the Baton Rouge Area Chamber's 2018 economic outlook.
At a recent event unveiling the economic outlook report, BRAC President and CEO Adam Knapp said even if LSU increased its number of IT graduates tenfold, it still wouldn't be enough to meet the demand.
"We need to be doing it faster and better than we ever have before," he said, "and even that won't be enough."
However, there may be a bright spot on the horizon.
LSU previously landed $14 million as part of the IBM deal to expand its curriculum, and officials with the school say that while it has been slow on the uptake, it is well on its way now. That effort, coupled with a new infusion of cash—to the tune of $25 million for four Louisiana schools—from the DXC deal will surely boost the educational component of the larger workforce equation.
As manufacturing continues its steady downward trend in the U.S., it becomes increasingly vital for Louisiana to look to the 21st century in building its economy. For 2018, that will mean answering the question of where the next generation of workers will come from.
Other Key Issues: