Baton Rouge business owners highly concerned, confused by new federal overtime rules

Rotolo's Pizzeria owner Mitch Rotolo says new federal overtime pay rules will likely cause him to cut his labor force. Photography by Don Kadair
---
Rotolo's Pizzeria may soon have to hire fewer people, reduce manpower and move toward more computer-automated systems, but not because owner Mitch Rotolo wants to.
"I'm not making that decision—they are," Rotolo says, referring to the federal government and its new overtime pay rule, which will raise the threshold below which salaried employees are eligible for overtime compensation.
Beginning Dec. 1, salaried workers making less than $47,476 a year will be entitled to overtime pay for work beyond 40 hours a week, under the Obama administration's new regulations. The update more than doubles the previous $23,660 threshold and extends overtime to more than 4 million Americans. The intention is to up the wages of low-salaried workers who were previously exempt from overtime, or to give them more free time.
In light of stagnant wages and outdated overtime rules, Louisiana AFL-CIO President Louis Reine sees the update as a win for workers. He believes the ruling will rightfully compensate people who work long hours for little pay. "It's been a long time since it's been updated," Reine says. "Wages have been stagnant as the cost of living continues to go up. I think this will help working men and women."
But many Louisiana business leaders, especially those running small operations, argue that expanding access to overtime pay could ultimately hurt businesses and employees—the very people the regulation aims to help. Companies that can't afford to pay overtime or raise salaries may have to make tough decisions impacting their employees and their bottom line.
"Mall shops, pizzerias, ice cream shops will close—or raise prices," Rotolo says. "It's going to kill the economy, kill business and employees. It just doesn't make sense to me."
Rotolo, whose Baton Rouge-based pizzeria now includes 32 locations across four states, doesn't want to cut his labor force, but the government's new overtime rule will require it, he says. In order to comply and stay within budget, he either has to have fewer people or close shop.
"They want to subsidize everything and tell me what I can charge," Rotolo says. "Why don't they just tell me I work for them now?"
Restaurants, retail stores, small businesses and nonprofits often have employees, such as low-to-mid-level managers, whose salaries fall under the new overtime exemption threshold. To adjust, employers have a few options to choose from: pay the overtime, move workers down to hourly status, raise their salary above the threshold or cap hours at 40 per week.
The U.S. Department of Labor says the update will extend overtime protections to about 4.2 million workers nationwide. Renee Amar, small business director at the Louisiana Association of Business and Industry, says it will impact about 70,000 workers in Louisiana, or 3.5% of the state workforce. The new salary-basis requirements do not apply to lawyers, doctors and teachers.
LOOKING FOR GUIDANCE
The new overtime rules have not only created concern among business owners, but also plenty of confusion. Since the announcement of the new rule in late May, many employers are turning to their attorneys for help.
Brian Carnie, a Kean Miller law firm partner in Shreveport, says he has had more than 20 clients call him in recent weeks, asking what they're supposed to do. Most companies can't afford to bump employees up to the new salary threshold, so they have to treat them as hourly now and want to know what the pay rate should be.
Once those reassessments are made, Carnie says, the bigger challenge comes: How do employers communicate the change to their employees?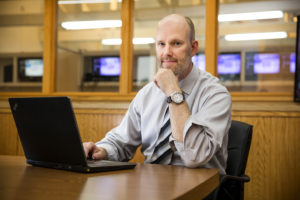 To assist companies, Kean Miller attorneys have been hosting seminars on how to adjust to the new rule. Between one in Shreveport and one in Baton Rouge, Carnie says, about 100 companies have signed up for the seminars. In Baton Rouge, small businesses like Brew-Bacher's and large institutions such as LSU are among those still trying to develop a plan in response to the new regulations.
The new overtime regulations have been a long time coming, says Ed Hardin, partner at Kean Miller. President Barack Obama has been urging the update since 2014. Many employers were aware, and now it's a matter of looking internally within their businesses to decide how they're going to respond.
"This has come," Hardin says, "and the time to act was yesterday."
Employees who will benefit are those whose employers deem them vital and want to keep them at a salaried position, Hardin says. Although they may receive a bump in pay, he says, "The question then is are more duties and responsibilities going to fall upon them?"
A sector that may be hit especially hard is nonprofits, Hardin adds, as their employees are often driven by more altruistic goals and do not demand high salaries. Nonprofit employees often receive compensation in non-monetary forms such as vacation or leave opportunities. If nonprofits cannot afford to pay overtime, they may have to start recording and limiting employee hours.
Another often-missed perspective is the impact the new overtime pay rule will have on flexibility. Salaried employees exempt from overtime don't have to punch a clock or track hours. They can come and go and do work on their time. If they start keeping hours, they run the risk of off-the-clock work, which has become prevalent today with the ability to do work at home by cellphone or email.
BRACING FOR IMPACT
Dawn Starns, state director for the National Federation of Independent Business, says the change will have negative effects both on small business employers, due to the extra work and money needed to adjust; and on employees, because it could weaken morale, flexibility and opportunities.
"Employers will have to work very quickly in next few months to reclassify employees, rebudget and reinvest their whole business plan to figure out how this fits in," Starns says. "On Dec. 1, labor costs will skyrocket because of this rule. Not only that, but the burden of the paperwork, changing the business model and shuffling around employees."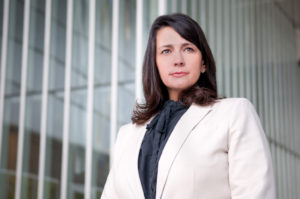 If workers' hours are cut, or if they lose managerial status and return to hourly pay, Starns says, morale will plummet and opportunities for advancement will decline. Also, if they must record hours, employees lose flexibility that most salaried workers enjoy.
John Overton, owner and CFO of TurnKey Solutions, says the overtime rule has squashed his plans to create a new project manager position at his IT consulting company. He was hoping to develop a career path for employees by crafting a new salaried position, and the company had two candidates for the job. But because the position would not be exempt from overtime under the new rule, they had to take it off the table.
"It makes it difficult for us to transition some employees to salary," Overton says. "It's disappointing mostly because we pride ourselves on taking care of our employees, paying a competitive wage. We don't need something like this."
The Baton-Rouge based company has fewer than 50 employees, who receive competitive benefits, Overton says. Current salaried employees make over the new overtime exemption threshold, so they won't be affected. But lower-level salaried positions offering opportunity for advancement—like the position Overton hoped to create—will be affected.
"This regulation impedes us from doing what we know is best for our employees," he says. "We'll have to go back to the drawing board."
The overtime exemption threshold has been raised only once since 1975, when about 62% of salaried workers received overtime, according to the Labor Department. Today only 7% of salaried employees receive overtime pay. But Starns and Amar maintain that if the overtime threshold needs to be raised, the market should dictate that change, not the government.
"A bureaucrat in D.C. is far removed from an employer in Louisiana," Amar says. She and Starns also criticize the blanket approach of the new rule, which covers all
industries from service and retail to construction and agriculture—each one of which has different ways of turning a profit.
"They put this one-size-fits-all regulation out there," Starns says. "They haven't stopped to think of what that does to employers and employees."