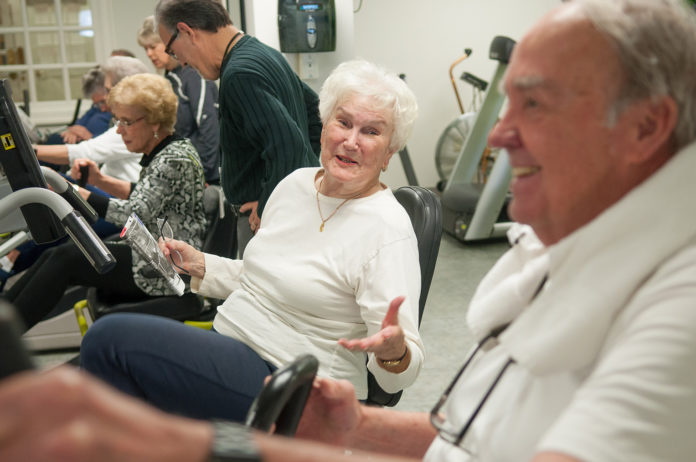 ---
When Tom Farrell walks through St. James Place, he sees many of his 240 independent living and 60 assisted living residents—and even some of his 64 nursing home residents—taking on-site Zumba classes, working out with cardio equipment and practicing tai chi.
The scenes have played out at the continuing care retirement community, where Farrell serves as president and CEO, since its fitness center opened in 2001. The physical activities are examples of the wellness culture that has become increasingly important in senior living facilities throughout the country.
"We incorporate wellness into everything we do," Farrell says. "We're attending to the demands of our residents and our competition, and wellness is a key factor for baby boomers."
Residents are becoming active participants in their wellness as opposed to patients, according to research from Love & Company, a Texas-based senior living marketing research company. Rather than being taken care of, boomers want to care for themselves—spiritually, physically, intellectually, emotionally and financially.
The paradigm shift has been a tough pill for most senior care facilities to swallow. While many say they want to provide an environment centered around wellness, the research company found less than 1% have actually succeeded, a metric measured by the community's average move-in age. If it's in the mid-60s to early 70s, they're in the 1%.
Baton Rouge lags behind that benchmark, with the average move-in age of the city's 1,500 independent living and assisted living community residents ranging between 75 and 84 years old, according to information provided by Sharla Aloisio, executive director of the Louisiana Assisted Living Association.
However, Farrell says the average age of his residents—about 80, though he notes a "significant number" are in their 90s and a dozen are over 100—speaks to St. James' success with keeping its residents healthy, noting most live longer than the average lifespan in the United States.
A crucial component of residents staying healthy in their later years is a high quality of life, attained by a "person-centered" approach to residents that some Baton Rouge senior living facilities are taking. The approach is billed as a holistic view of wellness, starting with physical fitness and spilling over to mental, emotional and spiritual happiness.
It might have started out as a buzzword, but wellness is becoming the differentiating factor in an overcrowded local senior living market.
Individualized approach
Like St. James, most retirement communities allow residents to transition from independent living to assisted living to nursing care. Yet throughout all these stages, the focus on wellness has become more individualized.
In other words, communities look at each resident, find out their wants and needs, and design programs around their best interests, explains Corey Leftwich, assistant executive director for The Blake at The Grove.
Socially, person-centric care means figuring out what residents like to do for fun and planning activities that revolve around those hobbies.
"If none of our residents like bingo, we're not playing bingo," says Leftwich, whose senior living community implements a BMG Cares wellness program.
St. James Place, meanwhile, plays residents' favorite music and has implemented a travel program to take them to places like Panama.
But wellness also extends to mental fitness, directors say.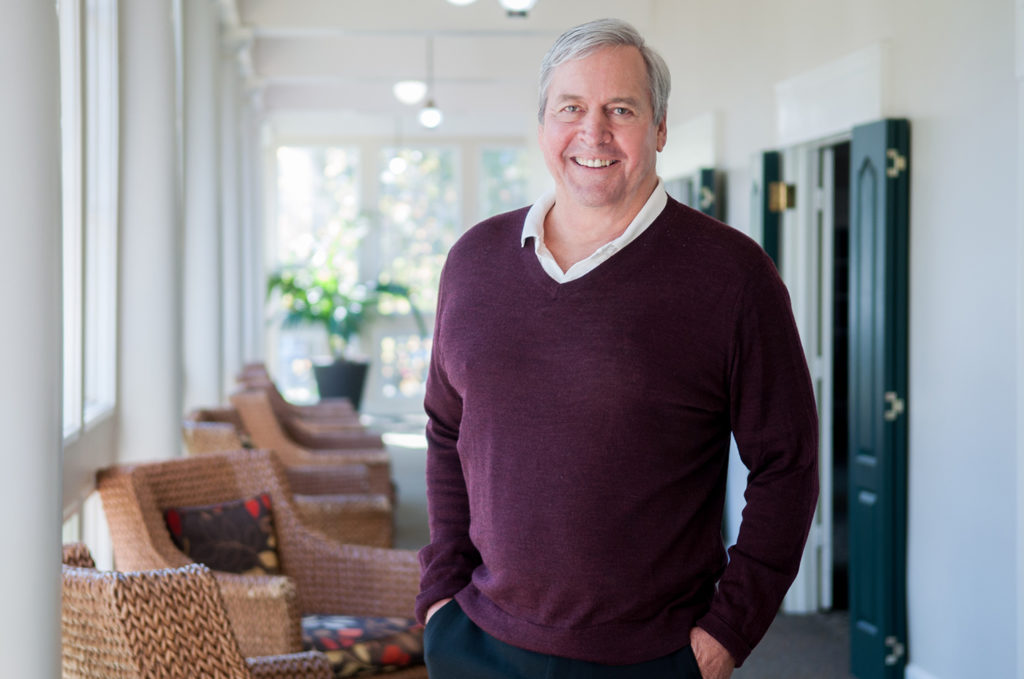 "Sixty is the new 40. People have developed better wellness habits in the last 20 or 30 years. We're not really changing anybody's lifestyle, we're just enhancing the foundation they developed on their own."

TOM FARRELL, president and CEO, St. James Place
---
Blake Management Group CEO Jeremy Cole, who oversees The Blake at The Grove along with 17 other communities throughout the South and Gulf Coast, has added a couple of positions over the past two years in an effort to create a more robust mental wellness program.
Virtually every retirement community and senior living facility has a vice president of wellness. Within the industry, the position has become almost as indispensable as a president or CEO. In the past two years, however, BMG has amplified its wellness program by hiring two unique roles: an assistant director of wellness and a coordinator for the group's Walk With Me dementia enrichment program, a beefed-up role evolving from what the company used to call its "memory care coordinator."
The group rolled out the rebranded program in 2017 after three years of development.
"Having that assistant director of wellness focus on our clinical outcomes and compliance is such an important role," Cole says. "And the Walk With Me coordinator is responsible for coming up with a detailed scope of activities for the Walk With Me program."
The program has improved the engagement and confidence of BMG's associates, says Cole, adding its software system component was a "significant investment" for the group.
Similar facilities carve out room in their budgets for wellness staffers. Sunrise at Siegen Executive Director Regina Hatcher says her assisted living facility has a full-time medical director—a position not mandated by industry standards—to provide better care to their residents.
The facility also offers exercise classes to keep residents in shape, she says.
"We don't have a swimming pool or a fitness center," says Hatcher, "but we'll have someone come in and do chair yoga or aerobics. I've got residents who I take to the gym because they want to hop on a treadmill and socialize."
And physical wellness is generally where most communities begin. Allison Cohen, a physical therapist and director of FOX Optimal Living for the New Jersey-based FOX Rehabilitation, says swimming pools and gyms are increasingly popping up at senior living facilities in the 16 states they serve throughout the country.
The trend hasn't caught too much traction in Baton Rouge, though both St. James Place and The Blake at The Grove have swimming pools and fitness centers.
All directors say many of their assisted living and independent living residents maintain an active lifestyle by swimming, cycling and golfing regularly. When potential residents and their adult children scope out community options, those features are among the several wellness indicators they're eyeing.
"Sixty is the new 40. People have developed better wellness habits in the last 20 or 30 years," Farrell says. "We're not really changing anybody's lifestyle, we're just enhancing the foundation they developed on their own."