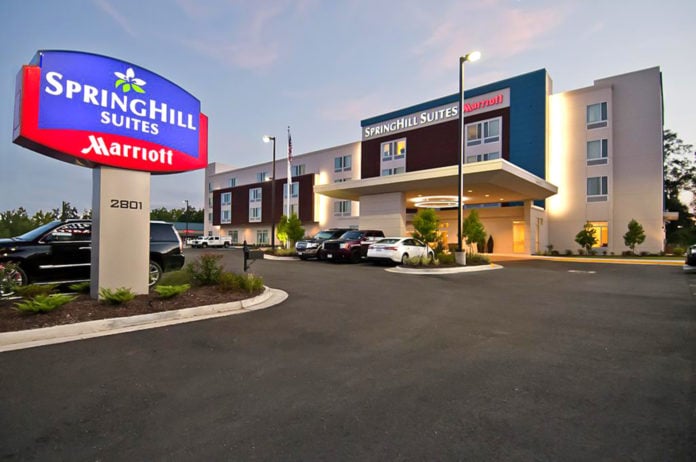 ---
Traveling along Interstate 10 through Gonzales, it's hard to miss the abundance of hotels—from Holiday and Hampton Inns to SpringHill and Comfort Suites—that have popped up in the growing, yet mostly suburban Ascension Parish.
The La. 30 exit off I-10 alone offers more than a dozen lodging accommodations, while Ascension as a whole has 31 hotels. Eleven of those hotels were built in the past five years in the parish, for a growth rate of 55% since 2013.
Yet, despite the exploding supply, demand for rooms remains high.
The area offers a convenient and affordable place to stay when visiting the Capital Region—but good luck getting a room, especially on a weeknight.
"If you try to make a reservation from Monday to Wednesday, you're going to have trouble," says Al Schof, regional sales director for the Home2 Suites and Comfort Suites off the La. 30 exit in Gonzales.
It's no secret that much of the hotel growth has been driven by the booming petrochemical industry in Ascension, much like other parishes along the Capital Region's industrial corridor.
But it's not just contractor work crews filling up the more than 1,800 rooms Ascension offers. Corporate travelers for industrial businesses also make up a large portion of visitors, says Schof, adding that tourism has become a driving force in recent years as well.  
"We had a strong summer, with a big turnaround at Shell in Geismar," he says. "Now, from September through December, is a big corporate season."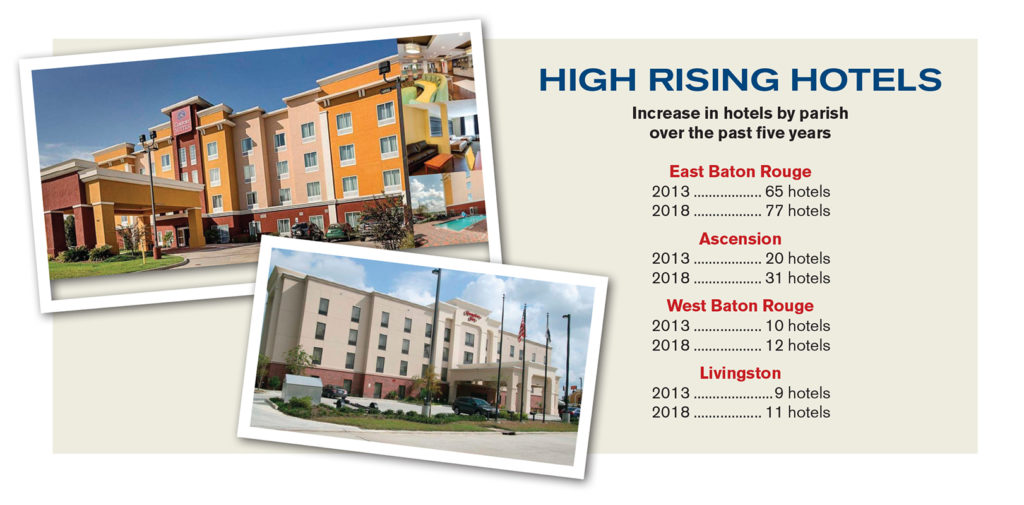 ---
West Baton Rouge, another parish in the region with a strong industrial sector, albeit smaller than Ascension, has also added accommodations in recent years. Two new hotels, the La Quinta Inn and TownePlace Suites, both opened in Port Allen in 2018, bringing the total number of West Baton Rouge hotels to 12, with 1,275 rooms. Another property, Studio 6 Extended Stay Hotel, is expected to open next year.
Industry had long been considered the main pull, but local hotel managers actually say the biggest contributor to recent hotel market growth is tourism, according to Kathy Gautreau, executive director of the West Baton Rouge Convention & Visitors Bureau.
"A lot of tourists say it's easy to get around here because we're so close to I-10," Gautreau says. "We attribute the tourism growth to the growth in Baton Rouge. We get tourists for football games and even Mardi Gras."
For the Capital City, growing hotel competition in neighboring parishes has had an impact on the market. Visit Baton Rouge President and CEO Paul Arrigo concedes there has been "a certain amount of business loss" to Ascension and West Baton Rouge parishes, although it is only in limited-service hotels catering to certain visitors, like business travelers.
"We've found growth of hotels in Ascension and West Baton Rouge has diluted the corporate and contract business," Arrigo says.
The growth of limited-service hotels, however, does not cut into Baton Rouge's full-service offerings, catering to large conventions and conferences, with properties like the Renaissance, Crowne Plaza and Marriott hotels.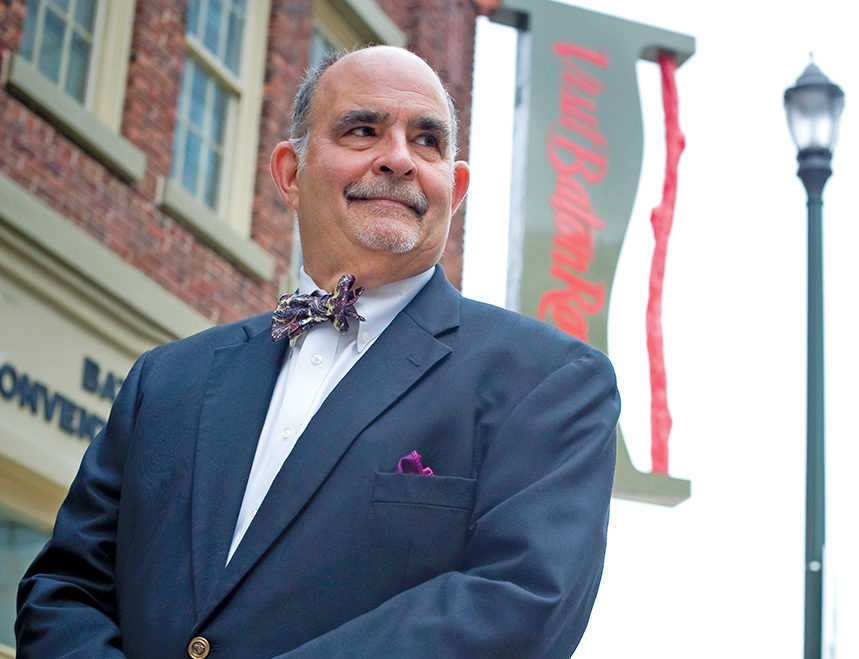 ---
Still, Visit Baton Rouge is shifting its focus in order to keep up with accommodation growth in nearby parishes. Arrigo says his organization plans to beef up its marketing efforts and reach out to corporate travelers as well as other important markets.
"We are shifting more toward leisure and group markets, more events, trying to get more people to stay in Baton Rouge or the metro area," Arrigo says. "We're pursuing sporting events, like a big soccer tournament next summer and the Marucci World Series."
East Baton Rouge Parish has seen significant growth in its hotel market as well. The parish has added 12 new properties over the past five years, bringing the total number to 77 as of December. Several more hotels are in the pipeline.
That equals a nearly 20% growth rate since 2013, which is not as high as Ascension's percentage increase, but is still notable.
"I can't think of a time when we've had that number of new rooms opening," Arrigo says. "We're expecting four more hotels to open by the end of the year."
The Baton Rouge Lodging Association has been keeping a close eye on the trend and studying the effects of the rapid growth of hotels in the Capital Region, which president John Grubb says is a "positive sign of economic growth for the area."
Having a number of hotels, from limited to full service, that cater to a variety of markets—group sales, corporate travelers, conferences or tourists—is crucial to satisfying the needs of a growing and evolving city, Grubb adds.
As for the growth in neighboring parishes and competition for travelers, he says the effects remain to be seen.
"We have long been more of a region versus a single city," Grubb says, "and growth as such will be as a region."