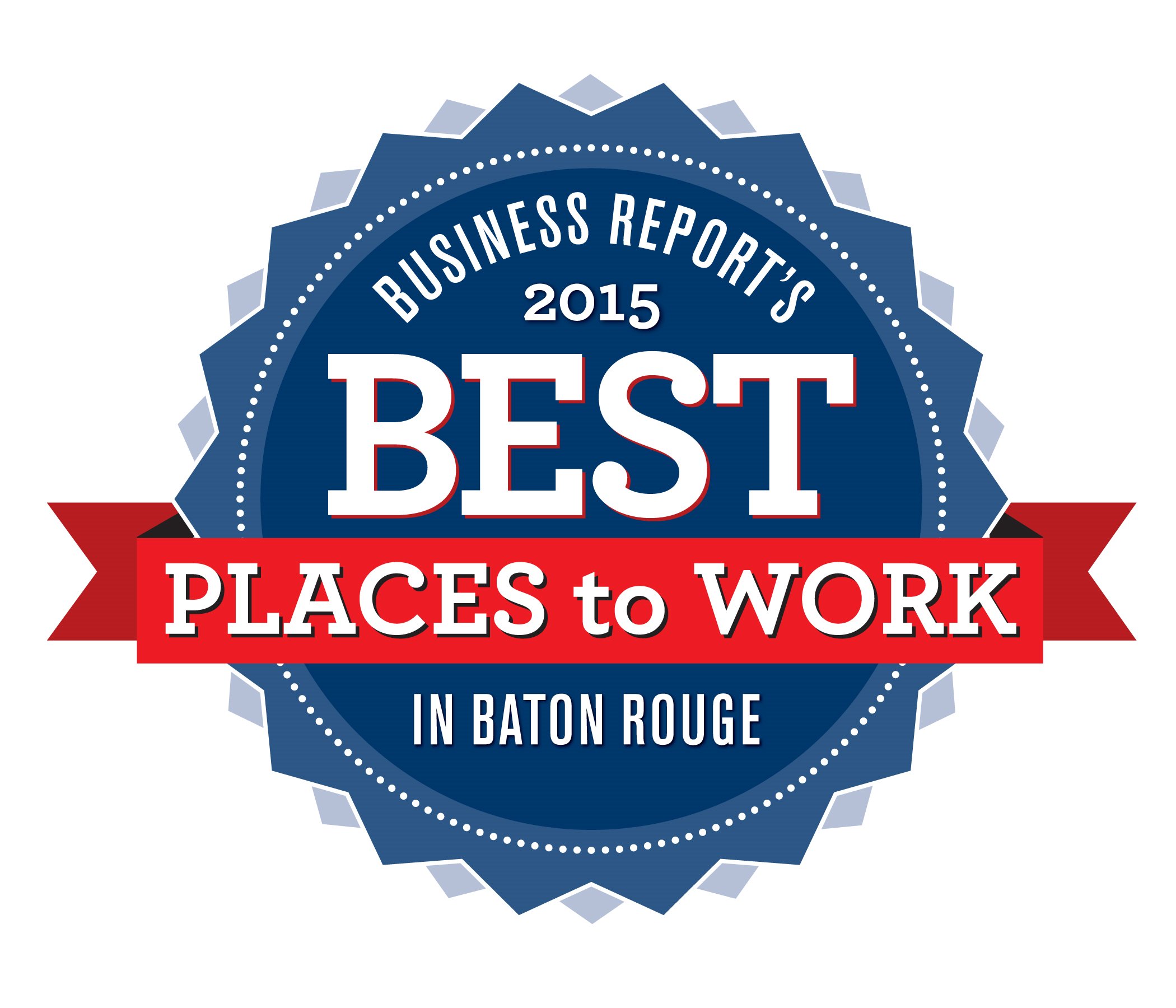 Our second annual ranking highlights 50 firms whose work cultures are beloved by employees.
Which Baton Rouge marketing company is rewarding its best salespeople with trips to Hawaii next year? Which digital tech firm provides limitless snacks for its entire workforce? And which financial organization celebrates the wackiest of holidays, like Spaghetti Day and National Hat Day, and proclaims its own Daiquiri Fridays?
Its all detailed in Business Report's 2015 edition of Best Places to Work in Baton Rouge.
But as much as the perks are appreciated, they do not by themselves forge employee engagement and loyalty. When asked to share personal stories of moments when they came to truly appreciate the company for which they work, professionals interviewed for this special issue spoke of coworkers who rallied around them in times of need, managers who publicly praised their performance and pride in what they are collectively creating for clients and customers.
Business Report partnered with the Greater Baton Rouge Society for Human Resource Management to discover what makes a great workplace in our community, as well as provide participating employers insight into what their employees think.
The independent national firm Best Companies Group surveyed companies that chose to participate. For-profit or nonprofit publicly or privately held entities with a facility in Baton Rouge and a minimum of 15 full- or part-time employees working in the nine-parish Capital Region were eligible to participate. Contract employees were not included in employee surveys or employee counts.
To ensure credibility, organizations with fewer than 25 employees were required to have an 80% or better response rate on the employee survey.
The first portion of the assessment involved a questionnaire about company policies, practices, demographics and benefits. The second part went to a randomly selected group of each firm's employees, who responded—anonymously—to 78 statements on a five-point agreement scale, as well as a handful of open-ended questions and demographic inquiries.
Best Companies Group analyzed and ranked participating firms on eight core focus areas: leadership and planning; corporate culture and communications; role satisfaction; work environment; relationship with supervisor; training, development and resources; pay and benefits; and overall engagement.
For information about the program and to sign up for notification of the 2016 Best Places to Work survey, go to bestplacestoworkbr.com.
2015 Best Places to Work related stories