Why is Thinkstream founder Barry Bellue facing a lesser charge?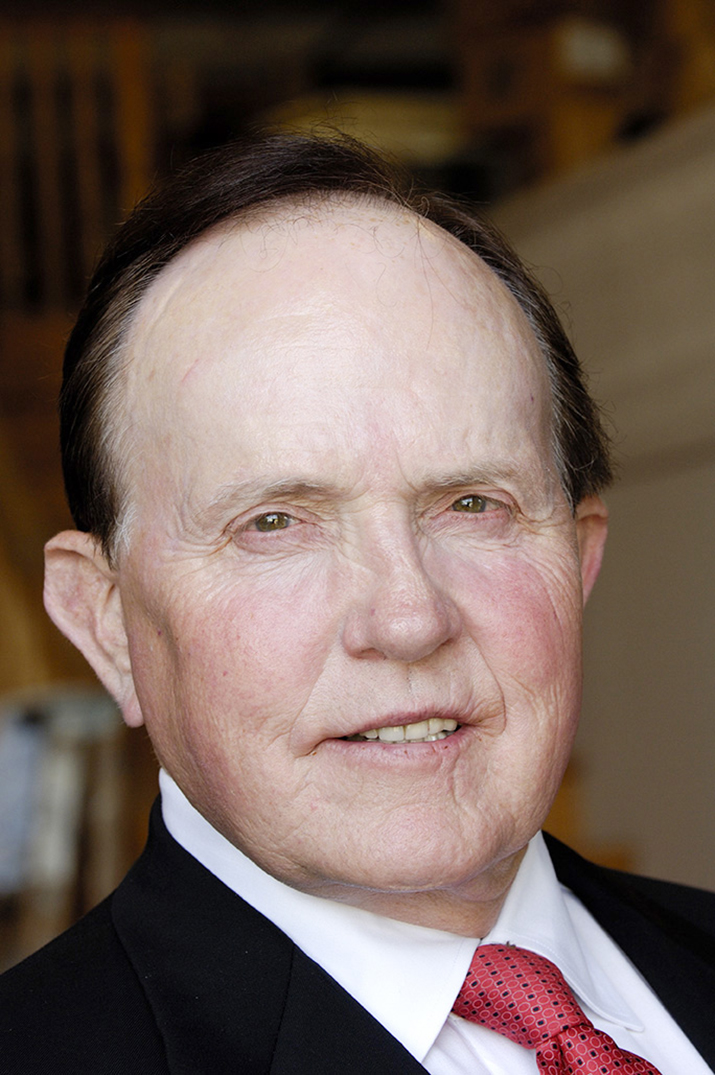 Six months after his high-profile arrest on counts of theft by fraud and criminal conspiracy, Thinkstream founder Barry Bellue's arraignment will be held Sept. 17 in East Baton Rouge, but for a different—and significantly lesser—charge.
Bellue will be arraigned on one count of unauthorized use of a movable, according the bill of information filed by the state attorney general's office, which is prosecuting the case.
The charge is minor compared to the original counts Bellue was arrested on in March: Theft by fraud is punishable by up to 20 years in prison, a fine of up to $50,000, or both. Unauthorized use of a moveable, on the other hand, is punishable by up to six months in prison, a fine of up to $500, or both.
What remains unclear is what exactly happened since the arrest: Have the original arrest counts been dropped or reduced? And, if so, why?
The attorney general's office declined comment. Spokesperson Ruth Wisher said she could not discuss specifics "as this is an ongoing criminal matter."
In early March, Bellue—a prominent Baton Rouge businessman who founded software company Thinkstream—and his former CFO Morris Alexander were arrested on two counts each of theft by fraud and two counts each of criminal conspiracy.
The arrests stemmed from a criminal investigation by the AG's Bureau of Investigation—working with the U.S. Department of Labor—into alleged diversion of 401(k) contributions from Thinkstream employees. A portion of those funds was allegedly used for Bellue's personal benefit, including overdrafts incurred by an aviation company owned by him and his son and "numerous meals at high-end restaurants."
The AG's office sent East Baton Rouge District Attorney Hillar Moore III a letter requesting to prosecute the case after the arrest, which Moore accepted.
Moore says such a request is common when the attorney general investigates a case, adding it's also common for criminal charges to be revised between an arrest and arraignment. When police make an arrest, he says, it's based on probable cause. But prosecutors must prove the case beyond a reasonable doubt.
"Sometimes more evidence comes out, often contradictory evidence," Moore says.
The case, however, raises concerns, says LSU criminal law professor Ken Levy. Given the "overwhelming evidence" presented, Levy says there's a question as to whether and why the criminal charges have been changed and it would be in the public interest to know.
"It looks on the surface to be unfair," Levy says. "It looks like (Bellue) is getting special treatment and we have the right to know if that's the case. The attorney general has the responsibility to explain."
Bellue has financial ties to the criminal justice community. His once-successful company Thinkstream—which was later forced into bankruptcy in 2015 with more than $22 million in debt—provided software used by hundreds of local and federal law enforcement agencies.
Bellue has also donated money to the campaigns of several local elected officials, including those in law enforcement. He donated $2,500 to Moore's campaign in 2008, according to campaign finance reports.
Bellue's attorneys—James Manasseh and John Di Giulio—were not immediately available to comment prior to publication.
Read Business Report's 2015 account detailing Thinkstream's troubles.