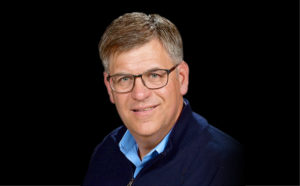 While universities elsewhere around the country are desperately seeking ways to get more actual tuition-and-fee-paying students to enroll for classes in their hallowed academic halls, writes Business Report Executive Editor JR Ball in his latest column, folks at LSU are convening an advisory panel to ponder an equally vexing problem:
Why attendance is declining at Tiger Stadium?

Indeed, Ball writes, Louisiana's flagship is also wrestling with the whole "we want more diverse students" conundrum, but the brain trust appears satisfied with some double-secret holistic plan that 1) few outside the stately oaks understand and 2) those inside the inspiring halls of Pleasant are loath to adequately explain.

But enough of the brainiac stuff, he says, let's turn our attention to what really matters at our tail-wags-the-dog institution of higher football.

"Horrifically, the number of purple-and-gold zealots willing to fork over a kidney and a few thousand shekels to watch the Tigers play live and in person is on the decline," Ball notes. "LSU is not alone, it's a dilemma playing out inside college football stadiums across Saturday's America."

That's never a good thing for a program that knows no financial boundaries when it comes to Taj Mahal facilities and the pursuit of 5-star athletes. Amplifying the misery, in the zeal to squeeze more green from those living purple and loving gold, Tiger Stadium was supersized a few years ago, enabling a congregation of some 102,000 to wedge themselves into the place where it never rains.

"Unfortunately for the cash-devouring LSU athletic department, the number of fans willing to tithe last season fell to an average of 98,506 per game—and that's optimistically misleading," Ball says. "For most games the actual attendance was tens of thousands less."

No one says chasing national championships is cheap, Ball writes, but these days LSU isn't contending for titles, much less winning them.  
Wanting to tackle this problem, Athletic Director Joe Alleva is forming a 25-person council of passionate LSU fans to solve the mystery of why Death Valley is becoming Dearth Valley.
"Nonetheless, let me save the athletic department the time and expense of what amounts to something Baton Rouge does better than anyone else in the free world—studying stuff," Ball writes.
Read the full column where Ball dives into the headaches and joys of LSU game days. Send comments to editor@businessreport.com