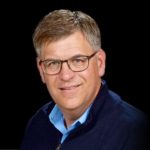 In his new column, Business Report Executive Editor JR Ball says James Madison may have been foreshadowing modern-day Baton Rouge in 1832 when he said: "A popular government, without popular information, or the means of acquiring it, is but a prologue to a farce or a tragedy; or, perhaps both."
Baton Rouge hasn't hit the farce or tragedy stages just yet, Ball acknowledges, but he says that "anyone spending a scintilla of time watching our Metro Council knows we're within sniffing distance."
"Adding to the stench of incompetence and cronyism are the recent lunacies that were Mayor Sharon Weston Broome's inaugural year in office, the odyssey of selecting a new (old) zoo location and the sham national search for a semi-qualified airport director," Ball writes.
Ball says we also shouldn't forget the shenanigans that gave us the dedicated Council on Aging tax or the bait-and-switch gerrymandering of the taxing district that made dedicated CATS funding a reality.
Ball says Baton Rouge has a big-time trust problem between residents and elected officials.
"Bluntly put, government transparency is the only way for trust to develop," he writes.
Read the full column, in which Ball discusses transparency and how last week's launch of Open Checkbook BR is a welcome step. Send comments to editor@businessreport.com.