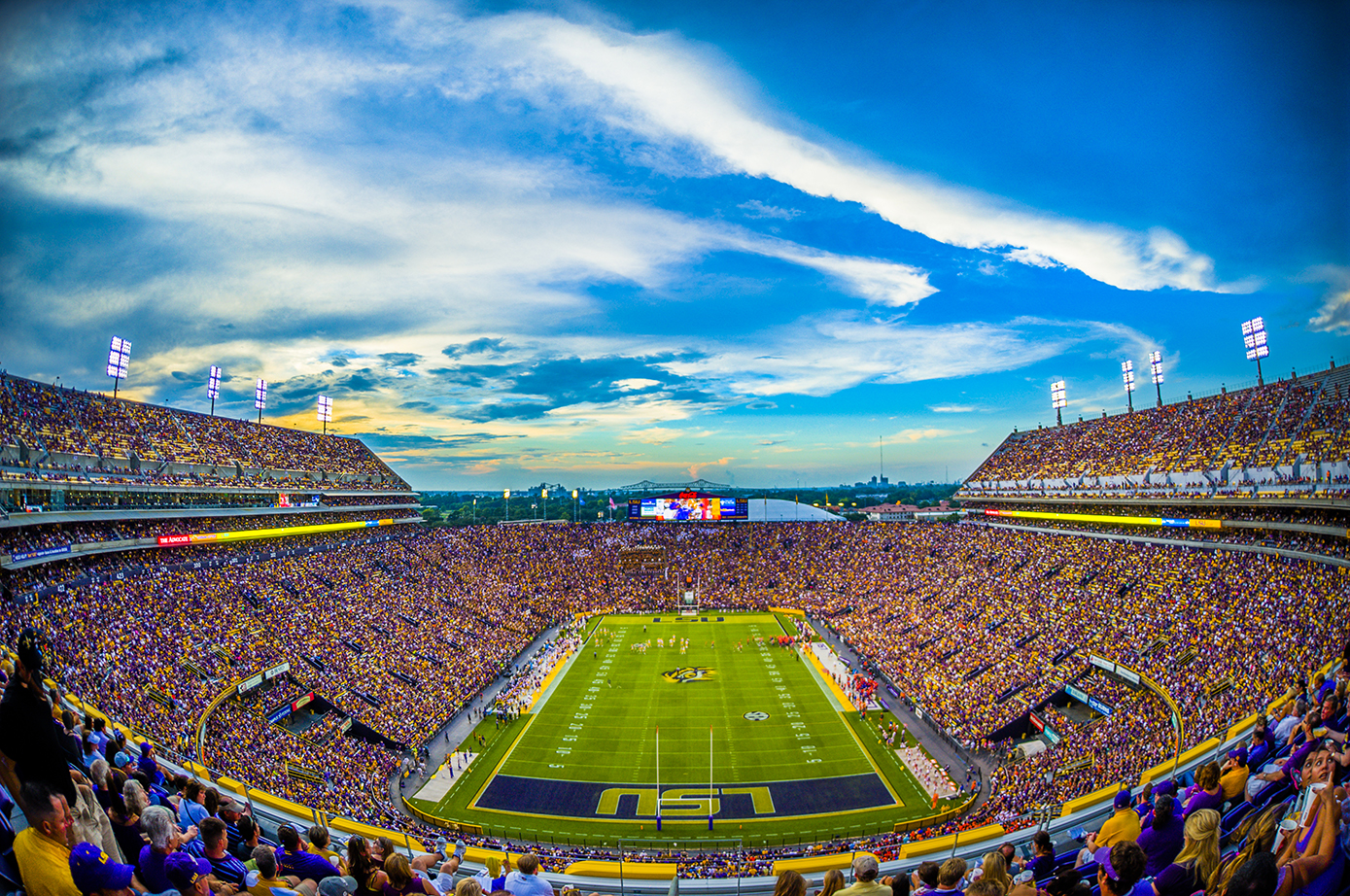 The Chute, a new premium area for beer service inside Tiger Stadium, has been well-received among fans so far, reaching capacity at each of the first three home games.
LSU has set the capacity level inside The Chute at about 800 people to maintain a comfortable—not crowded—atmosphere, and fans have reached that number at every home game since the Sept. 8 season opener, says Robert Munson, LSU senior associate athletic director.
"The minute The Chute opened at game one, people started pouring in," he says.
The new beer section, however, is not a major revenue generator for LSU, because LSU does not make money on alcohol sales in the stadium. Rather, the outside concession company Aramark collects proceeds from beer and admission sales at The Chute.
Aramark does pay LSU a vendor fee based on stadium attendance, Munson says, declining to disclose the amount.
"We're happy to have the revenue, but when you consider the big picture from a financial standpoint for LSU, it's not a major player," Munson says. "The Chute is an investment in the fan experience for us."
Fans can purchase a $20 bracelet for admission into The Chute, which includes two beers. Additional beverages are $6 each. The new section sells beers, sodas, water and food provided by Burgersmith. Beer can only be consumed inside The Chute.
LSU has made a few small changes to the beer section since it opened, like adding more TVs and a second 15-foot video wall. But, otherwise, fans and LSU officials have been pleased with The Chute so far.
"The reason we did it is entirely for fan experience, and fans that have used it have had a positive experience," Munson says. "We're happy with the results."
Total stadium attendance has also been up. LSU's last two homes games against Louisiana Tech and Ole Miss were both sellouts, Munson says. And LSU announced Monday that Tiger Stadium has sold out again for the Georgia game on Saturday.
"Georgia is a hard sellout," Munson says. "It's been almost 10 years since we've had them here and Georgia is the No. 2 team in the country. We'll have a huge contingent of Georgia fans coming. All signs point to this is going to be a big, big party."