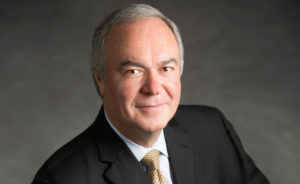 Business Report Publisher Rolfe McCollister writes in his latest column that Americans are looking for solutions to the challenges our country faces.
"Politicians think they have the answers and often create more laws to find 'solutions.'" McCollister says. "In Louisiana, we often expect our government to step up and deliver (as a monopoly in many regards and circumstances), but many times these solutions are inefficient and ineffective—and take way too long."
By the next election, however, voters have long forgotten what they were promised and don't hold lawmakers accountable for the lack of results.  
McCollister believes the best leaders in Baton Rouge and Louisiana are not in government but in the private sector, prompting us to face these two questions:
Will we be a city and state that celebrate and support entrepreneurship and make it easy to start or grow a business and jobs?

Will we elect leaders who see this reality of disruption and—instead of making excuses, more promises and new laws—have the courage to take bold action and modernize government for citizens?  
The future, he concludes, lies in the answers to those questions.
Speaking of entrepreneurs, McCollister also spotlights BREW, taking place Nov. 13-15 at the Louisiana Emerging Technology Center on LSU's campus. More information can be found here. Finally, Charlie D'Agostino, who is retiring Jan. 1 from his post heading the LSU Innovation Park, gets a shout-out.
Read the full column. Send comments to editor@businessreport.com