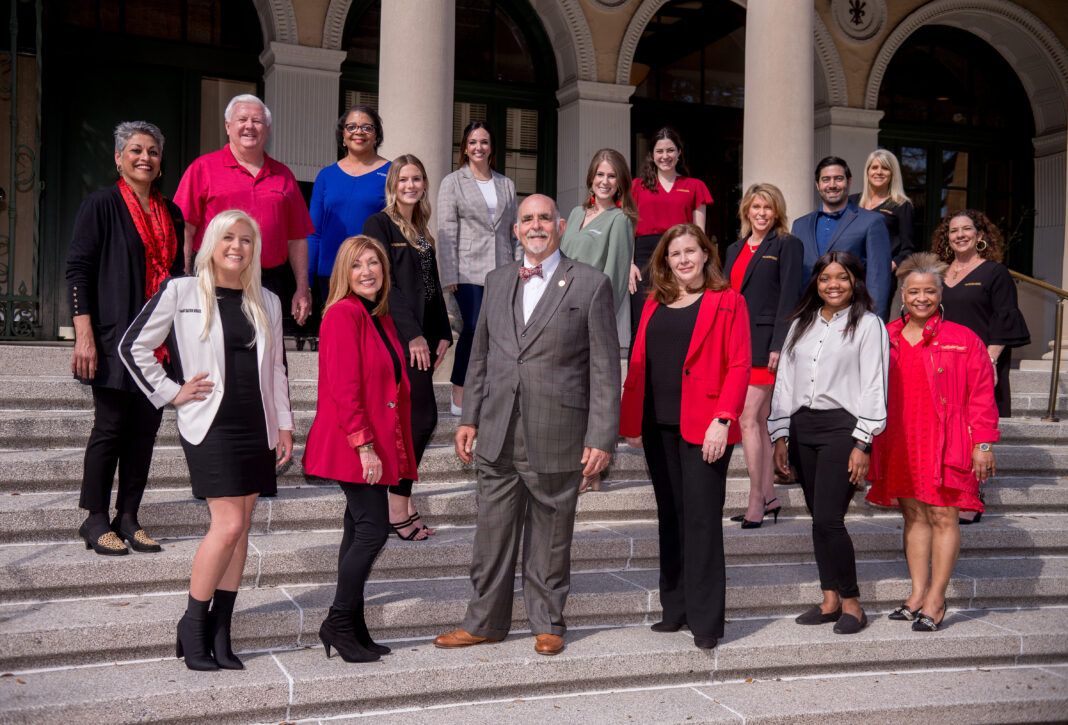 Paul Arrigo is proud of what Visit Baton Rouge has accomplished in its 50 years of existence: drawing attention to tourism offerings, pitching the city as a destination for events like conventions, and helping bring big-name acts like Garth Brooks to town.
AT A GLANCE


Top executive: Paul Arrigo, President and CEO

Phone: [225] 383-1825

Website: visitbatonrouge.com
"Locals are very important to us," Arrigo says. "I think it's important that a resident of Baton Rouge recognizes the significance of the hospitality industry in the area, takes pride in the area as a destination, and recognizes that their influence on visitors is important—that they can influence people to visit Baton Rouge, and even more so, to have a better experience while they're in our area."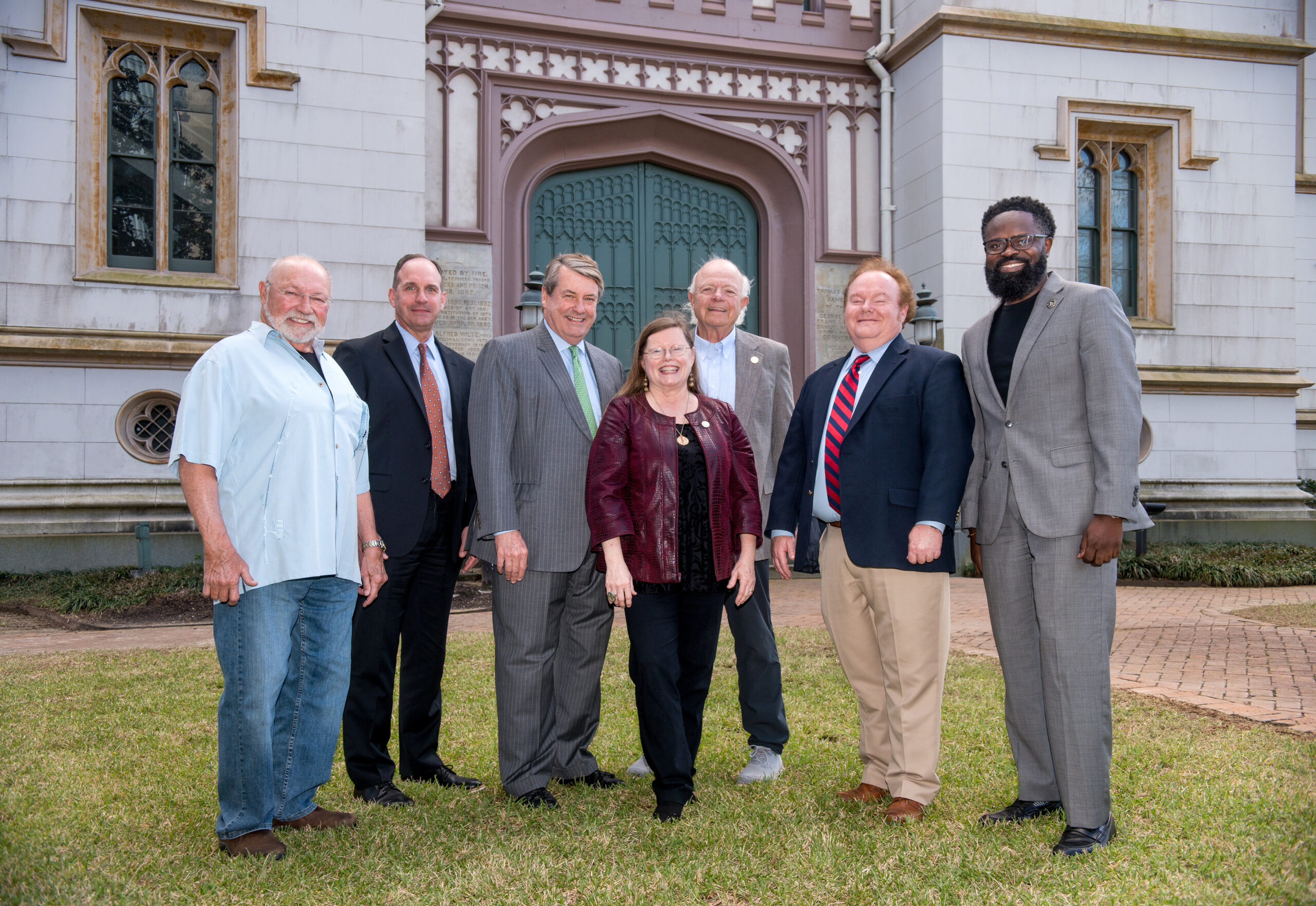 Traveling and tourism have evolved over the years, and Visit Baton Rouge has changed too. The organization, which launched in 1972, is celebrating its 50th anniversary this year in several ways that reflect current trends and priorities … like instilling pride in locals.
An example is the celebratory "capital cocktail" that Visit Baton Rouge developed in partnership with the Bourbon Society of Baton Rouge. It's being served this year at participating restaurants and bars citywide with a custom Red Stick souvenir stirrer.
And then there's the newly painted mural which depicts local landmarks and a 50th anniversary logo on the side of Visit Baton Rouge's downtown headquarters.
"There's not a day that I don't pass by and see someone taking a photo in front of the mural," Arrigo says. Some are out-of-towners, but many of the people he sees posing for pictures are from Baton Rouge—and when they post their snapshots online, they help promote the city.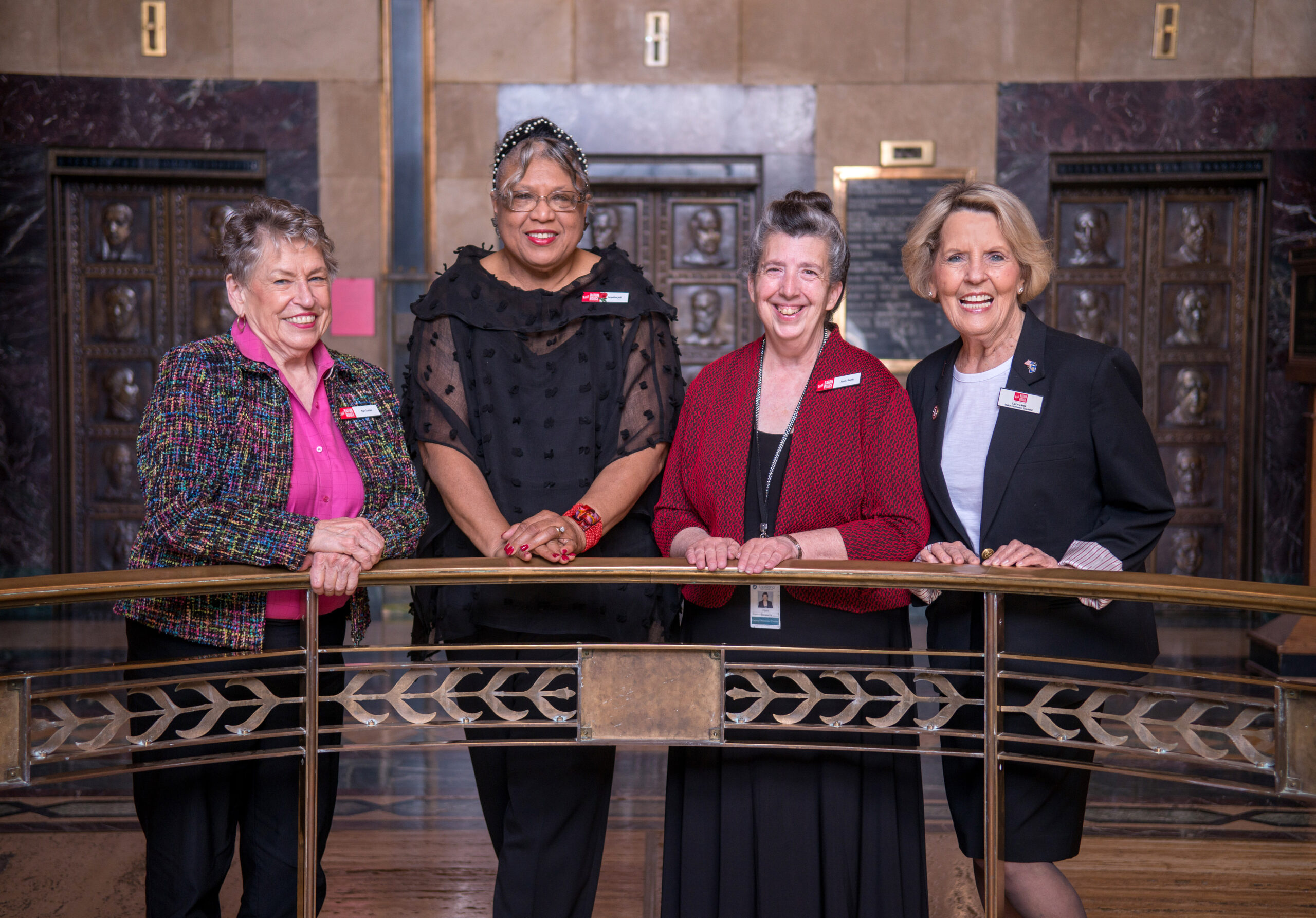 Visit Baton Rouge has supported Mardi Gras parades, festivals and the Live After 5 concert series held on Fridays in the fall and spring—events that get locals out of their homes for a good time and give visitors a chance to experience Baton Rouge culture. 
Another emerging priority is getting more involved in product development. In the industry, that means not just promoting existing attractions, events and activities, but helping create new ones and developing the partnerships needed to do so. Those efforts, Arrigo says, have yielded special events like the Marucci World Series, Bayou Country Superfest and Garth Brooks' Stadium Tour, which will bring the country music star to Tiger Stadium in April.
Following another industry trend, Visit Baton Rouge is devoting more resources to technology and research.
"It's a very high-tech industry right now as far as tracking what visitors do, where they go, where they come from," Arrigo says. Multiple sources of data help determine useful information like peak days and times for visitation.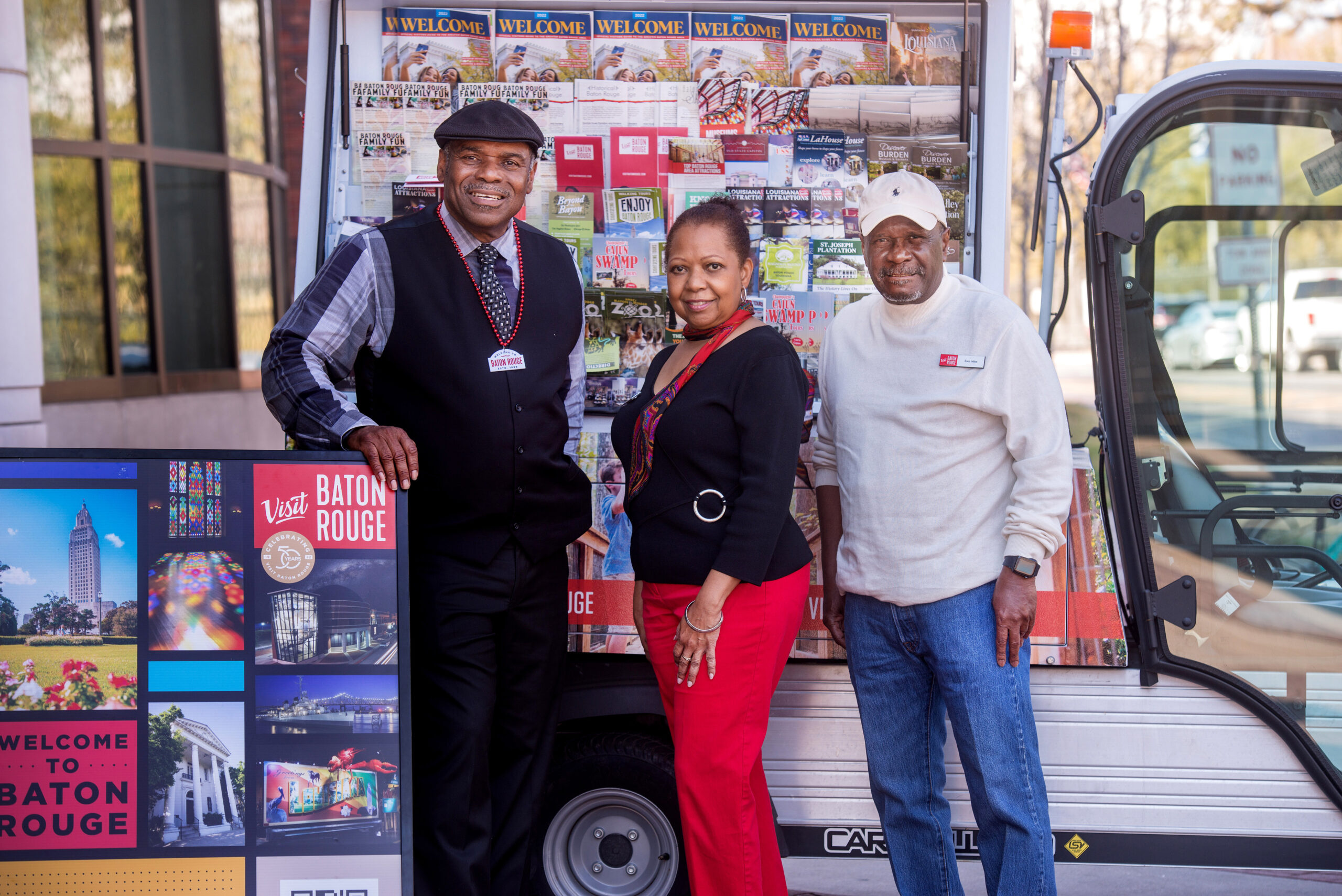 The organization is also becoming more involved in identifying and addressing challenges facing tourism and hospitality.
"Workforce is an issue not only in Baton Rouge, but industry-wide," Arrigo says. "We as a Destination Marketing Organization need to work with other agencies because while our business is good, the service and the workforce is lacking for a variety of reasons."
Developing and maintaining a strong workforce that provides high-quality service is critical to ensuring visitors have a good experience when they come to Baton Rouge, he adds. That in turn has a big economic impact. Meetings and conventions alone brought in more than $27 million in 2021 despite obstacles brought on by the coronavirus pandemic.
Visit Baton Rouge is up for reaccreditation by Destinations International later this year, and it is slated to launch a new website featuring a more robust calendar of events.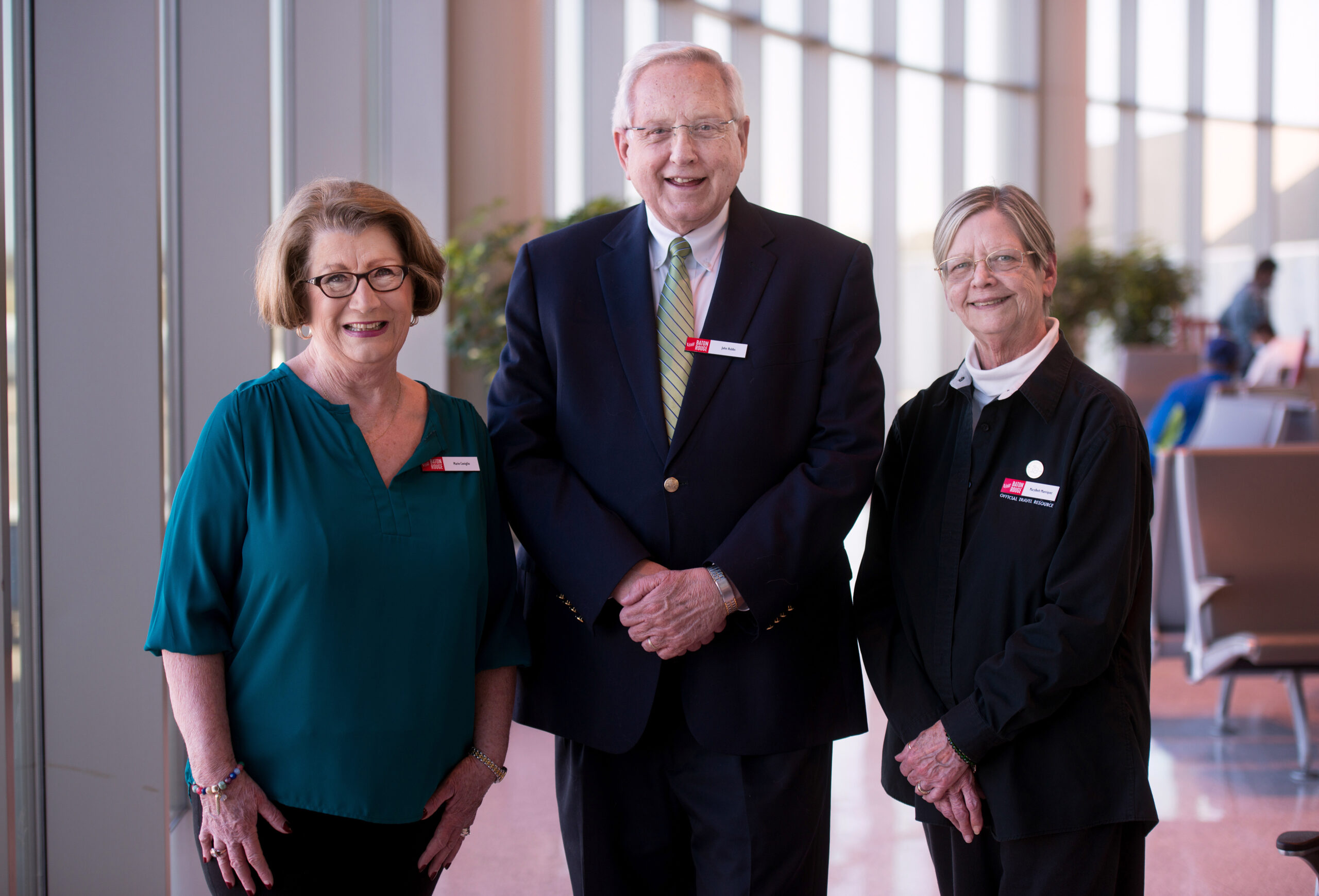 As he looks forward to the future, Arrigo, who plans to retire in September, expects technology and product development to continue to grow as priority areas for Visit Baton Rouge and the industry.
"I've been in the business almost 50 years and I've been with Visit Baton Rouge over 20 years," Arrigo says. "I've had a great staff over the many years that I've been involved, and I think that the organization will continue and prosper, as will the industry in Baton Rouge."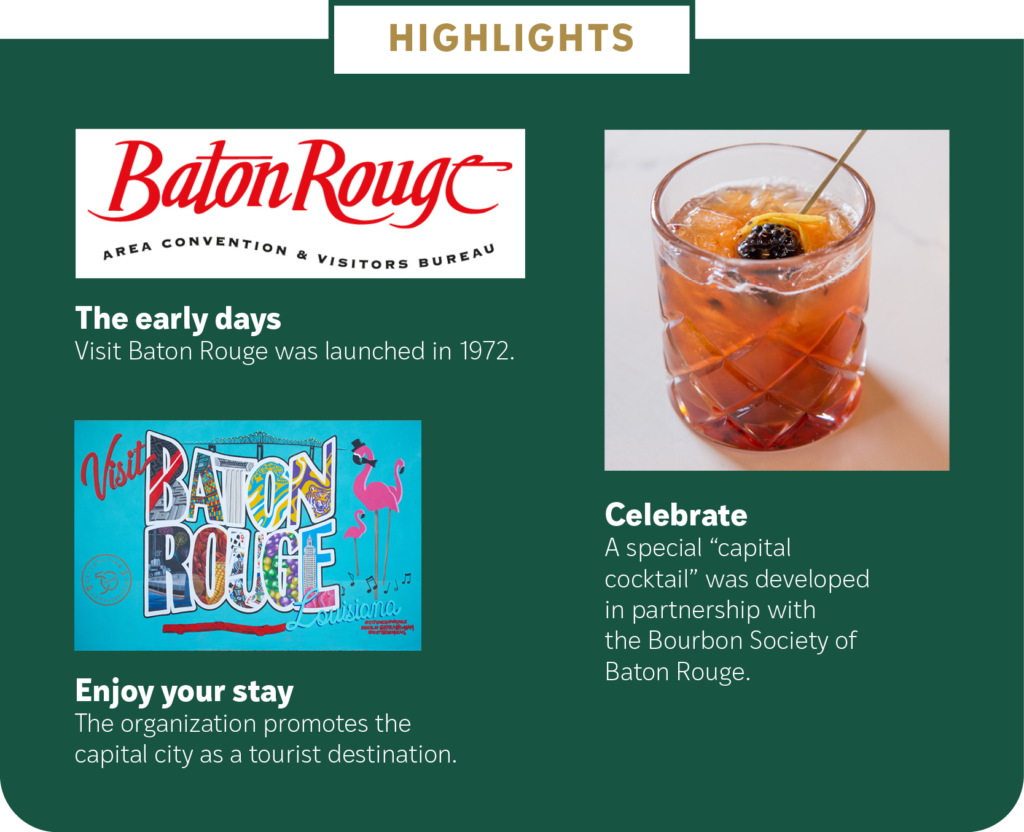 ---
FROM THE PRESIDENT & CEO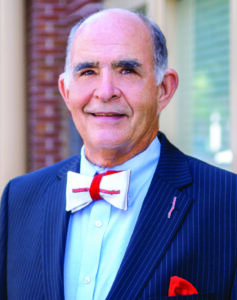 Louisiana is known for its unique and deep-rooted culture and here in the capital city, we offer a visit that is better experienced than explained. From events such as the Baton Rouge Blues Festival to the quirky and pink Spanish Town Mardi Gras Parade and college football, you can't go wrong. Our food will also do more than feed your soul. Eat your way through Baton Rouge and enjoy dishes that reflect the many cultures that are part of us—Spanish, French and African to name a few. Needless to say, you'll be looking to return soon. We can't wait to welcome you and show you what we love best about Baton Rouge, or as we like to call it, the Red Stick! Visit our website (www.visitbatonrouge.com) and engage with us on social media for more inspiration.
PAUL J. ARRIGO
President and CEO