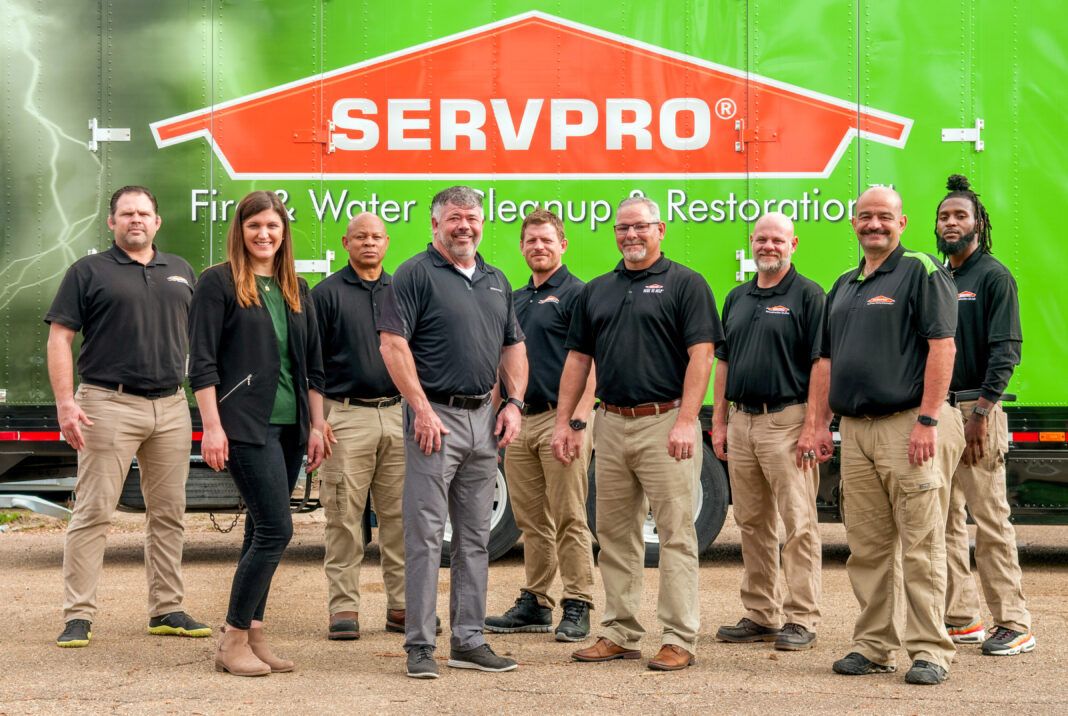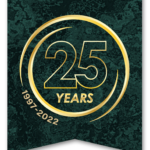 No matter what's come their way over the last 25 years, SERVPRO of East Baton Rouge has stood unflinchingly by their Baton Rouge and Ascension Parish area customers – whether it be hurricanes, floods, tornadoes, freezes, fire or water damage.
AT A GLANCE


Top executive: Darren Burychka, President; Nicole Brister, Office Manager; Philip Lemmler, Operations Manager; Tim Credeur, Commercial Business Manager

Phone: [225] 753-3434 

Website: servproeastbatonrougela.com
Darren Burychka, owner and president of the franchise, says the company's commitment to customer service makes it stand out. The local franchise is in the top 50 of nearly 1,000 SERVPRO offices in the country, and they're not finished growing. Burychka wants to expand into other geographic markets and he's even added reconstruction services to his portfolio.
SERVPRO is a Christian-owned business, so values and family are integral to the corporate culture. They begin every day with a meeting to discuss works in progress, which is concluded with prayer. "During these meetings, we continually stress the importance of communication to our employees, and encourage our management staff to tackle customer concerns as they arise … we place a lot of importance on that," Burychka says.
SERVPRO's knowledge and experience are big pluses. They hire the best, and are dedicated to ensuring that their employees are fully equipped and trained to assist homeowners and business owners when disaster strikes. There is no job too big or too small in the commercial, residential and industrial markets. 
Company personnel are trained in fire, water, mold, duct cleaning, post-construction cleaning … and they even have a division dedicated to reconstruction. They work with nearly all-insurance carriers on both a local and national level, and can work together with an insurance company to ensure that a claim runs smoothly. They are also equipped with large-scale resources, including two 53-foot trailers loaded and ready to mobilize in less than 24 hours.
Burychka has been with SERVPRO since 1997. He began working there in college after his parents purchased the franchise, and he eventually came on board full time after graduating with a bachelor's degree in accounting from Southeastern Louisiana University.
The industry was much different in the early years as they were faced with many unforeseen challenges; however through perseverance and determination, they were blessed with double-volume recognition in their third and fourth years of operation  when revenues exceeded $1 million for the first time. They would go on to produce between $2 million and $3 million annually for the next several years.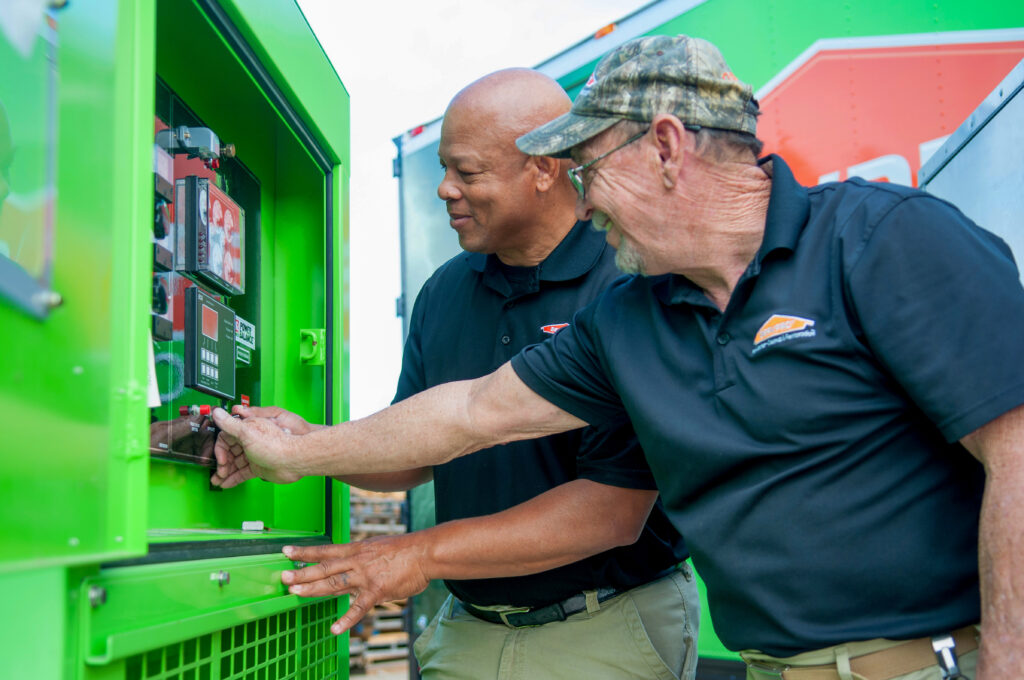 It's when Burychka purchased the franchise in 2019 that the company's growth took off. Gross revenues exploded, accruing $9.5 million in 2020, then nearly $15 million in 2021. Much of the work came on the heels of storms and hurricanes and SERVPRO's commitment to providing superior customer services wherever and whenever their services were needed. The local franchise is part of SERVPRO's Large-Loss Response Team, so being dispatched all across the country in the wake of the storms is part of that commitment.
SERVPRO's success is also grounded in a solid business model and a willingness to take calculated risks. "Once I acquired the company, it was my commitment to reinvest in equipment, resources and top-level experienced personnel that resulted in significant growth in commercial and storm work," he adds. "Our team of knowledgeable and passionate leaders has translated into a top-level group of managers who earn the trust and confidence of our clients from the moment we meet."
Burychka's degree in accounting has given him an eye for finance. He's good with numbers, which enables him to manage finances to produce larger jobs. Burychka is always looking to expand his business by purchasing additional property and territory. SERVPRO is even planning to build a new facility.
Burychka gives a lot of the credit to SERVPRO's corporate office. "Our corporate office has done a fantastic job of establishing preferred status with many of the national insurance carriers, which provides the franchises with more opportunities," he says. "And our corporate support system is second to none providing us with ample training resources."
Burychka is also grateful to his parents, Jim and Erett Burychka, who helped to lay a foundation that he  could build upon, and to all the employees along the way who have contributed to the overall success of the company.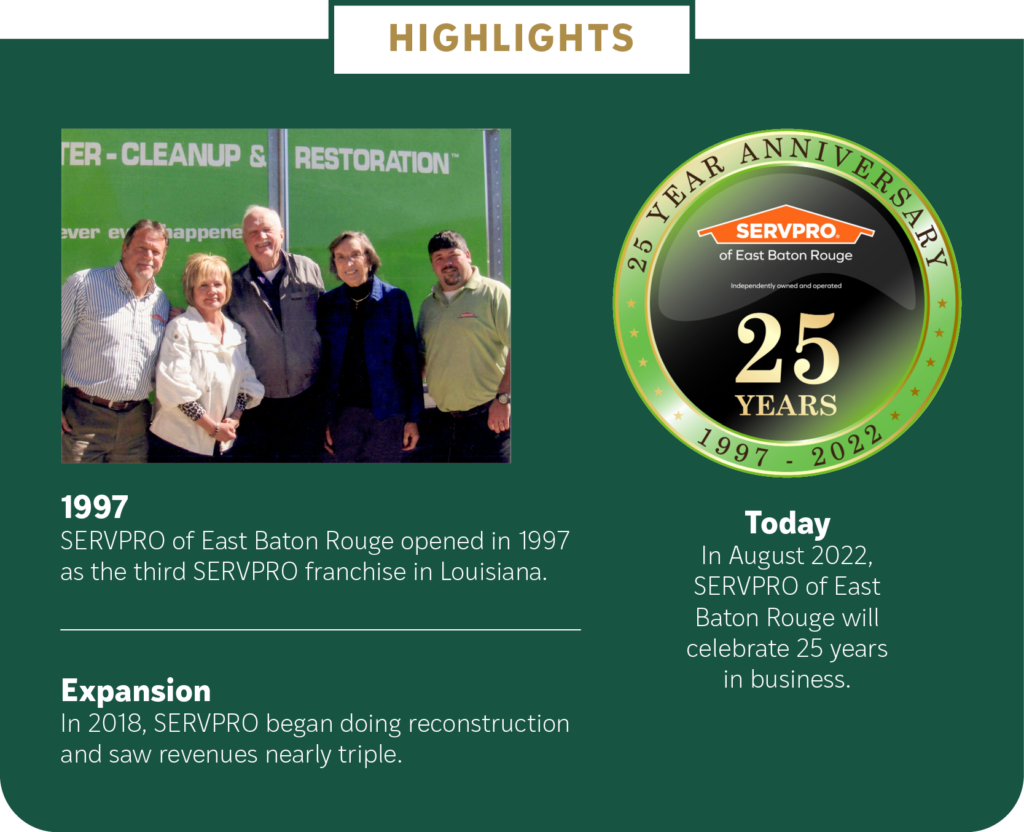 ---
FROM THE OWNER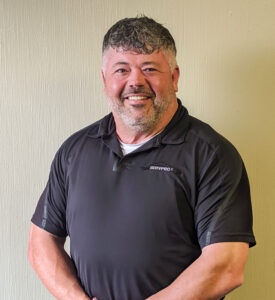 Thanks to all our customers throughout south Louisiana over the last 25 years, but more specifically the last two years, during which time our state has seen some of the worst widespread damage in its history. Hurricanes Laura, Delta, Zeta, and Ida affected all of our lives in some way and wreaked a degree of havoc that most of our country's coastlines go generations without having to endure. Thank you for trusting SERVPRO to come in and do our small part to help restore your lives, homes, and property.
For most of 2020 and 2021, many of our employees were away from their homes for several months, working relentlessly to help restore what was left following the storm which, in many cases, was very little. We take special pride in helping to rebuild our state following such tragedies, and we are thankful for the opportunity given to us by our residential and commercial clients. It is during this time that it becomes even more important to help return our hospitals, schools, universities, and municipal buildings to a sense of normalcy.
We are thankful for the opportunity to serve our cities and our state over the last 25 years. We are often called to assist clients and customers during their most difficult times, and it is a privilege that we don't take lightly. Thank you again and we look forward to being able to assist in those unfortunate moments, for another 25 years and more.
DARREN BURYCHKA
Owner/President