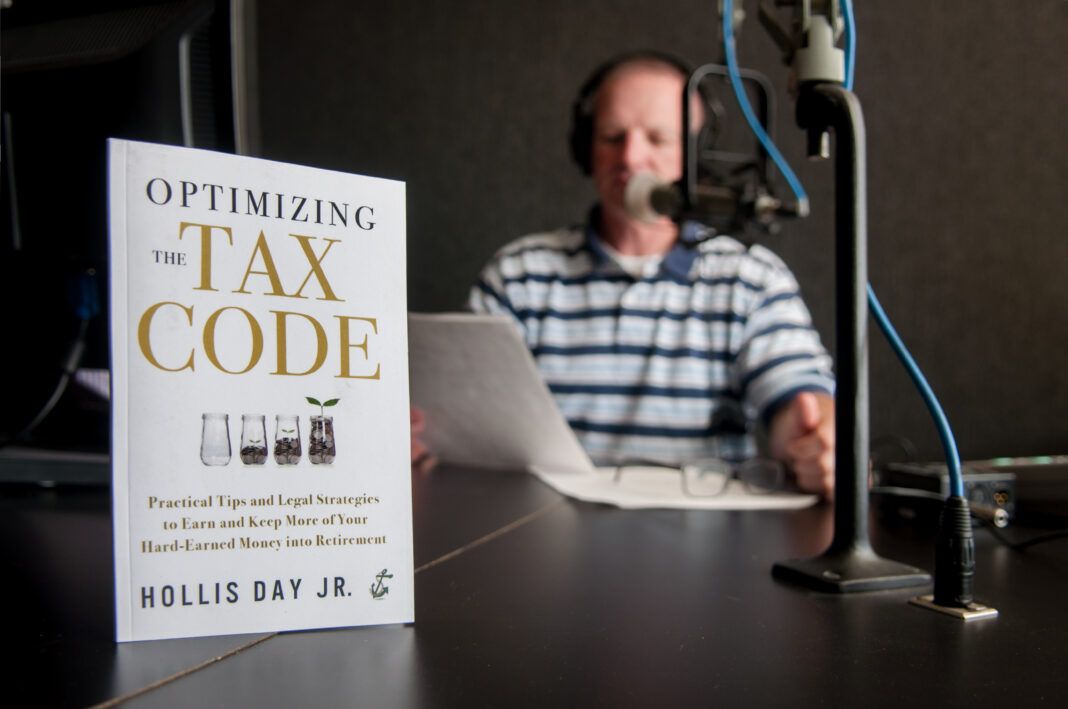 A few years ago, Hollis Day walked through the doors of a local radio station to pitch an idea for a show about personal finance. It was a little after 6 a.m. and he didn't have an appointment.
"They thought I was crazy," he says.
But Day was determined. Hours before arriving at WJBO's offices in Baton Rouge, Day had been at a meeting in Dallas. There, he met Mark McKay, a fellow professional in the financial world who mentioned that he was attracting new clients by hosting a radio show. Day, who has worked in alternative financial strategies since 2007, was intrigued. 
AT A GLANCE

Primary product/service: Financial strategies coaching supported by weekly radio talk show and new book on tax code

Top executive: Hollis Day, Financial Coach, Host and Author

Year founded: 2012
Phone: [225] 202-7243
Website: sagemoneyradio.com
"I said, 'You think I could do that?'" Day recalls. "And he said, 'I don't see why not.' So I started just hammering him with questions."
Later that night, Day went to his hotel room, gathered his things and immediately set out for Baton Rouge. After a pit stop and brief nap near the baseball fields at his alma mater Louisiana Tech University, Day arrived at WJBO.
The station staff heard him out, but didn't have an opening for a new show right away. Soon, though, Day got a call with an offer for an early morning slot on Sundays, and the first episode of Sage Money Radio hit the airwaves in July 2012.
Day's show now airs on Saturday mornings at 11 a.m., which often falls between football, basketball, baseball, softball, soccer and track practices and games for his children, Patrick, Ruston, Katey and Mollee.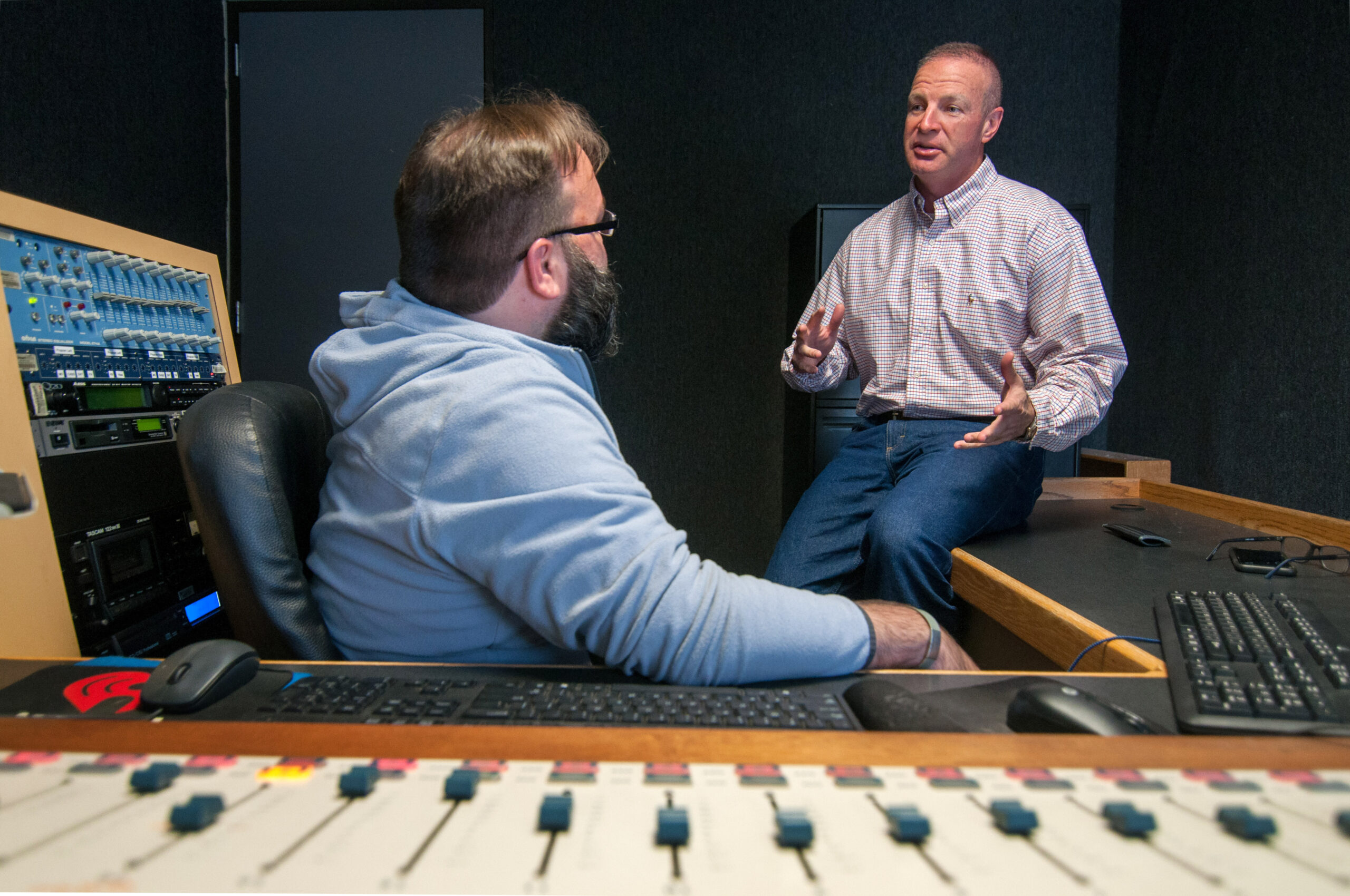 Day coaches callers on what he calls alternative strategies for improving their finances and gaining a better understanding of the tax code.
"I'm surprised how many talk radio listeners take time to call in," he says. "Most people who call me do their own investing. I'm not a traditional stock market guy; I do alternative strategies. It's a complement to what someone is already doing with their traditional investing—stocks, bonds, mutual funds, CDs—things people know about."
One non-traditional strategy he often speaks of is in smaller oil and gas companies that raise money through private equity rather than being publicly traded. 
"There are favorable tax benefits aligned with them, according to certain sections of the U.S. tax code," Day says. "The oil and gas industry and its employees are the backbone of this country, state, parish and the city of Baton Rouge."
Another of his key messages is about taxes. The American tax code is 86,000 pages long, Day says, and most people don't know much about taxes. 
When he realized there wasn't a good book available to help people understand the topic better, Day decided to write his own: Optimizing the Tax Code was published earlier this year and is available on Amazon.com.
Day emphasizes that he believes taxes are important, as they fund roads, the military and other critical services. But he also believes Americans are over-taxed and should have the option to manage more of their own money. In his book and on his radio show, Day reads the tax code word for word, to better help his audience identify ways to earn and keep more money for retirement, covering such topics as investing, 401Ks, trusts and Social Security, and how these things are all affected by tax laws.
Part of his passion for finance comes from growing up in a blue-collar family in Port Allen. His father owned a tire shop and his mother was a nurse. When hard times hit in the 1990s, his father had to close his business and went to work for a tire distributor in St. Gabriel.
"In 2001, I was managing a nursing home and the market crashed. I was furious, and my dad was too because we were watching our 401K value decrease and we felt helpless," Day says. "We couldn't access our money, and we had no control over that."
That taught Day a lesson that he still passes on today: "it's very important to be liquid, which means you have quick access to your money, and to have control over your money."
Day started learning more about finances after the 2001 crash. But the journey into the financial world became personal when both of his parents died within 17 months of each other. Neither received any Social Security or Medicare benefits before their deaths.
"Where did all that money go that they were forced to pay into both systems for years?" Day says. "That question helped fuel my passion to learn more. Now I'm able to help people aviod the double taxation of Social Security to make sure others don't have the same experience. I can help people make wise choices for their futures."
---
FROM THE FINANCIAL COACH, HOST & AUTHOR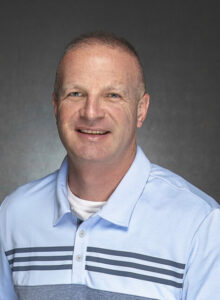 Things have changed.
That can be said for many subjects, but especially when it comes to your money making money for you. I am a loyal student of something called Prosperity Economics, which is all about optimizing opportunities and staying strategy oriented. 
My top strategy is The Flex Method which is simply applying the age-old banking principle of leverage (obtaining money at a low rate and making a higher rate with it elsewhere) to one of the safest assets on the planet. By doing this, the individual will potentially earn tax-free returns in the low double digits without market risk. There is nothing in the investment space that I am aware of that is its equal for safety, high growth, tax advantages, and liquidity. It's really just simple math.
Our stored labor dollars (money that we have saved from working) can do many jobs. Cash flow is key. Control is vital. Where your money sits is more important than the rate of return. I personally focus on macro-based economics and it works well for me. Do not let money mystify you. Education is critical and just because you have never heard of an investment opportunity before does not mean it's not good.