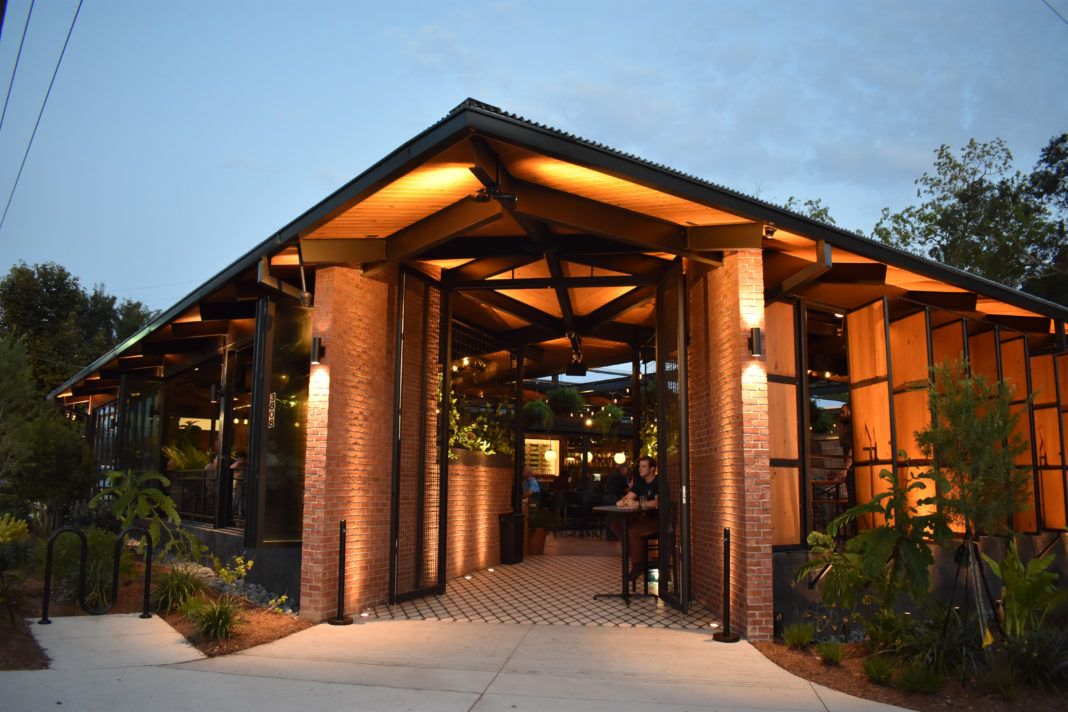 Mid City Beer Garden

CATEGORY: Architecture
Centrally positioned in the heart of a burgeoning cultural district in Baton Rouge, this new venue was designed to not only take advantage of, but also help fuel growth in the area. Imagined as a casual, yet elevated, open-air environment filled with greenery, sunlight and cool breezes, this convertible building has become the place to be for beer, bar food and the best atmosphere around.
The building creates this atmosphere through layering and transparency that draw the eye inward. All of the outward facing sides are transparent or can be converted to transparent with movable wall panels so that the generous covered patio and lush courtyard are visible from both streets.
The enclosed and private spaces are relegated to the parking lot side and clad in a utilitarian concrete block, which also serves as a noise buffer for the adjacent residential neighborhood.
Another key component of this building is the passive climate control strategy, which makes a mostly outdoor venue comfortable for most of the year. A low-slung roof with deep overhangs, along with a Western wall of operable fins, are calibrated to control sun exposure. The shape and orientation of walls and spaces aid in bringing in breezes, while the glass walls are all operable so that the building can be adjusted for comfort in any weather.
A simple and minimal material palette, combined with exposed structure, result in a space that feels unfussy and natural, but also exciting and new. Emphasis in this building is given to views in and out, and above all, the courtyard. From both street frontages, the entire facades are fully operable so that the outside comes in and the courtyard can beckon patrons inside.
---