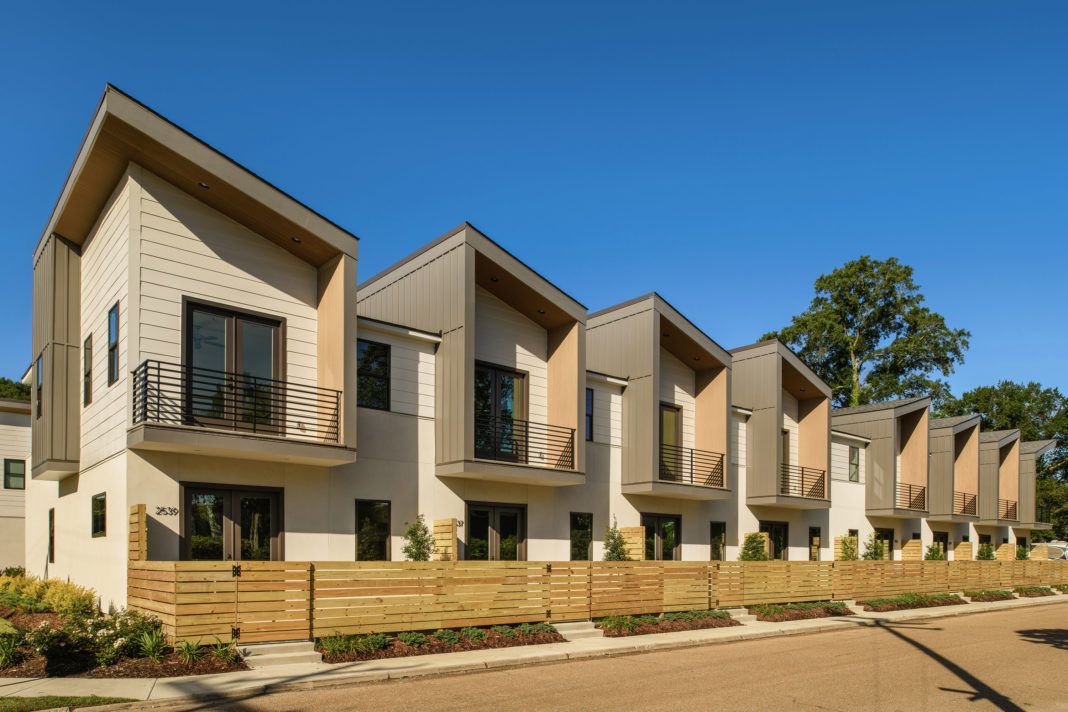 Fiero Street Townhomes
CATEGORY: Architecture
This 14-unit townhome development was designed to offer a modern housing alternative in the revitalized Perkins Road Overpass area. Located within one of the only truly walkable, smart growth communities in the area, the vacant site was a prime location for a higher density, high-quality living environment designed to reflect the new energy of the area.
The design takes its cues from the contemporary vibe of the commercial core of the area and provides an attractive alternative to surrounding older, traditional residential offerings. Materials were chosen for their texture and durability, including stucco, cement siding and trim, and composite wood accents.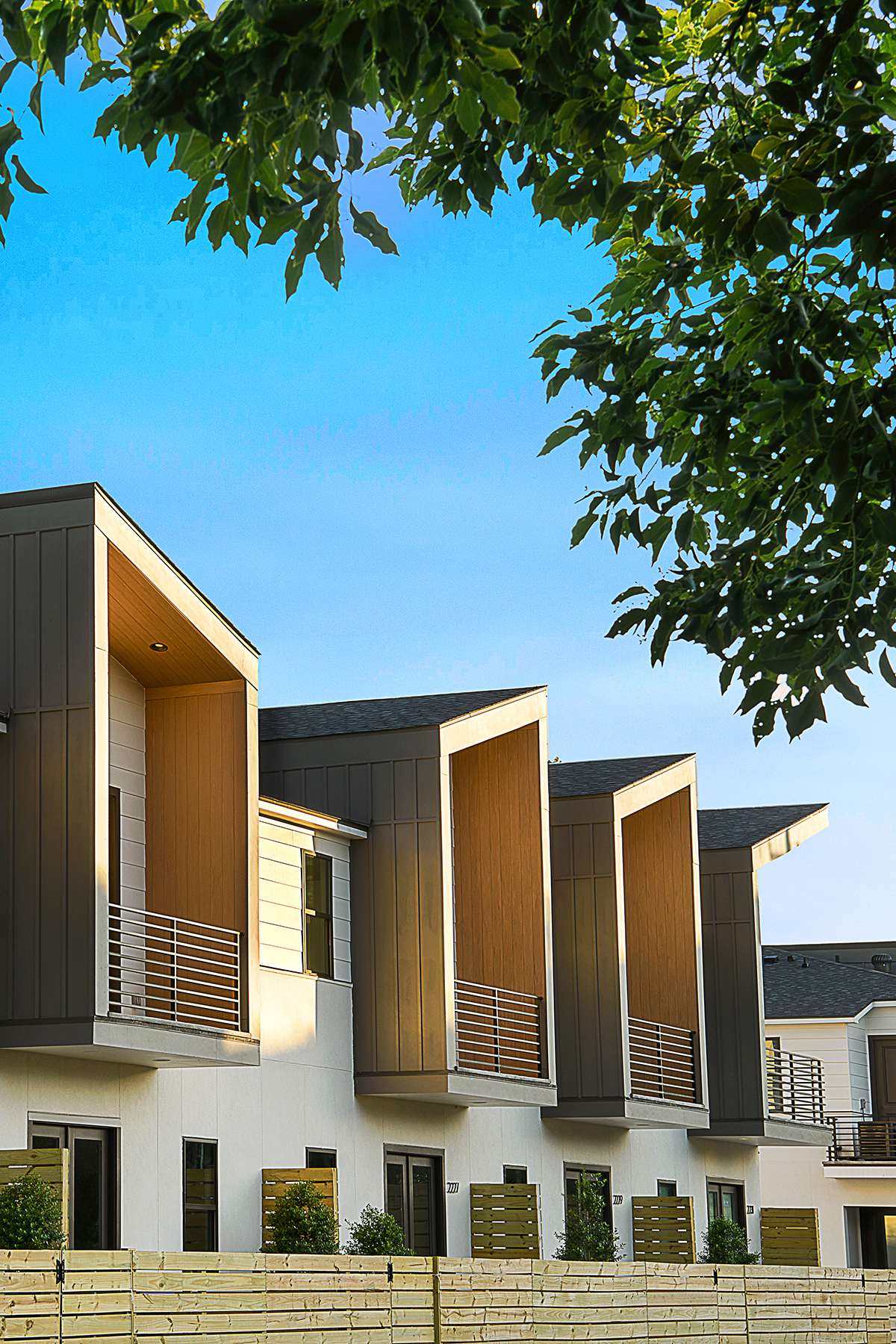 In response to the character and demographics of the area, each townhome features an enclosed garage, private courtyard, and elegant, open floor plan on the first floor. On the second floor, unlike most townhomes which offer one master suite and additional smaller, less appointed other bedrooms, these units offer two well-appointed bedroom suites with generous bathrooms and closets, making them perfect for young adults, empty nesters, and singles looking for more equal accommodations to share with a roommate.
Given the relatively small frontage of each unit, the exterior design creates a simple, pleasing composition whose massing fits comfortably in the existing neighborhood. Individual units have clear demarcation but fit within a rhythmic, flowing mass that holds the corner and creates a unique and vibrant charm.
---