With clients across Greater Baton Rouge, Reliance OneScape is a full-service landscape design and maintenance company with a hands-on commitment to quality. The Port Allen company has grown significantly over the last four years, but remains true to its humble roots. 
"We want to work as hard as we can to deliver a quality product," owner Cody Bordelon says. "We set ourselves apart from our competition by paying attention to every detail and listening to our customers."
AT A GLANCE

Top executive: Cody Bordelon, Owner

Phone: [225] 937-9334

Website: relianceonescape.com
Reliance OneScape recently opened a new headquarters in Port Allen that includes the company's administrative offices, storage for mulch and large plants, and a maintenance and fueling area for its John Deere lineup of equipment. Consolidating operations in one location has increased the company's efficiencies, allowing crews to leave in the morning with everything they need to reliably serve customers throughout the day.
Bordelon is passionate about his company. As a young man, the New Roads native grew up mowing yards, creating a thriving side business in high school that grew to nearly 70 accounts by the time he graduated. At that point in his life, Bordelon put the business aside to study instrumentation in college, opting for a career in manufacturing. 
But it wasn't long before Bordelon started cutting grass again on the side. This time, though, he also began designing landscapes and helping a growing list of clients create wow-factor yards.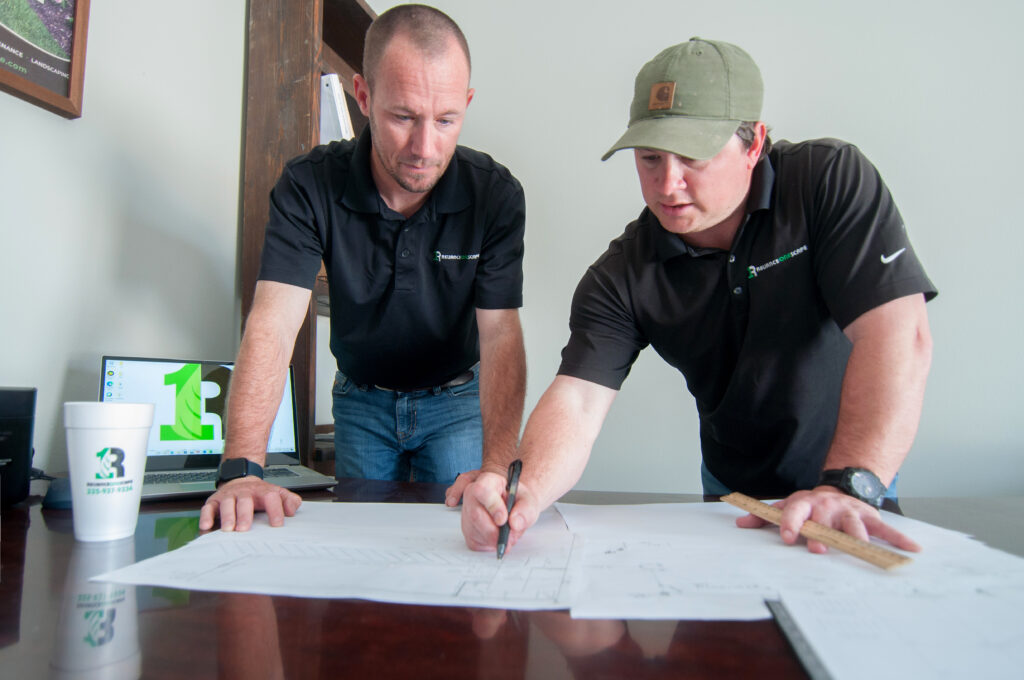 "That's the first impression people have when they pull up to your home or business," Bordelon says. "It's a way to really add value to your property."
His accounts grew quickly, and while it was still a side business, Bordelon hired a couple employees. The venture continued to grow, and in 2018, Bordelon took the plunge. He quit his full-time job to focus on the business, also acquiring Reliance OneScape to help grow his commercial accounts. 
"I took a leap, but I knew it would pay off," he says. 
The year was particularly eventful. In 2018, Bordelon and his wife, Kati, also adopted twin baby boys. 
 Now with 22 employees, Reliance OneScape serves commercial and residential customers across greater Baton Rouge. The firm provides landscape design, lighting plans, fountains, lawn and bed maintenance contracts and many other services. This year, Bordelon is also opening a retail nursery in Erwinville, an ancillary business that will broaden what he can offer to his clients. 
"We'll be able to provide our customers even more choices," Bordelon says. "And we'll be able to continue to serve them with the highest level of efficiency."