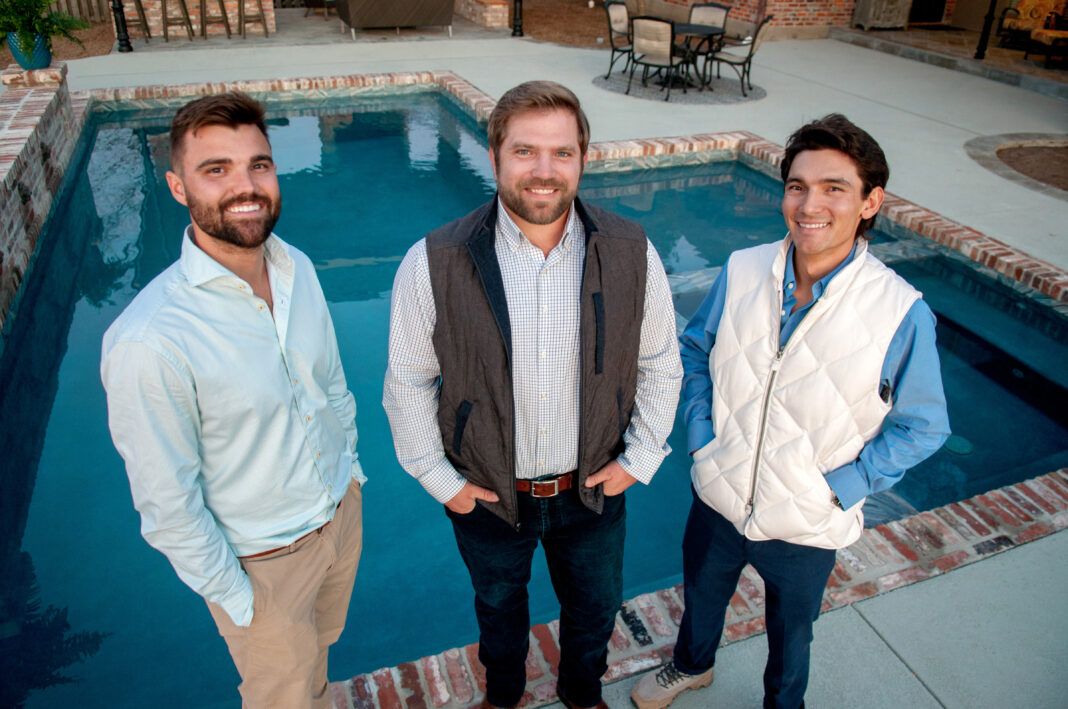 High-quality work performed in a timely manner at an affordable price. This is what Pinnacle Exterior Construction wants customers to associate with its work, whether that be a commercial fence, community pool or residential bulkhead. 
Of course, the pandemic presented some challenges related to equipment and material shortages, but Pinnacle has worked hard to put measures in place. The company came out of 2021 with a focus on bringing value to customers and is committed to that goal.
AT A GLANCE

Top executive: Shane Dantin, Owner

Phone: [225] 757-6138

Website: pecbuilt.com
Owner Shane Dantin says he began looking into ways in which Pinnacle could stay ahead of market changes by strategically planning for future work. Along with their construction operations, Pinnacle turned part of its yard into something of a material supply business, giving them access to almost everything their clients could possibly need.   
"Because of our volume, our purchasing power and our ability to store materials, we can buy in bulk, which saves us money on materials, and we are able to pass on those savings to our customers," says Christian Bernard, Pinnacle's general manager.
One area that has really taken off for the company in the past year is the pool division, which includes both new pools and renovations. While some pool projects are completely custom, Pinnacle has found a niche in the spec pool business. If a customer wants to go the spec route, whether for affordability or because they just want a simpler pool, the design team will help them select a layout from existing templates. These are then tweaked to provide unique attributes to match the overall look the customer wants. This method has allowed Pinnacle to pass on value, while still offering customers the same high-end finishes of a custom-designed pool.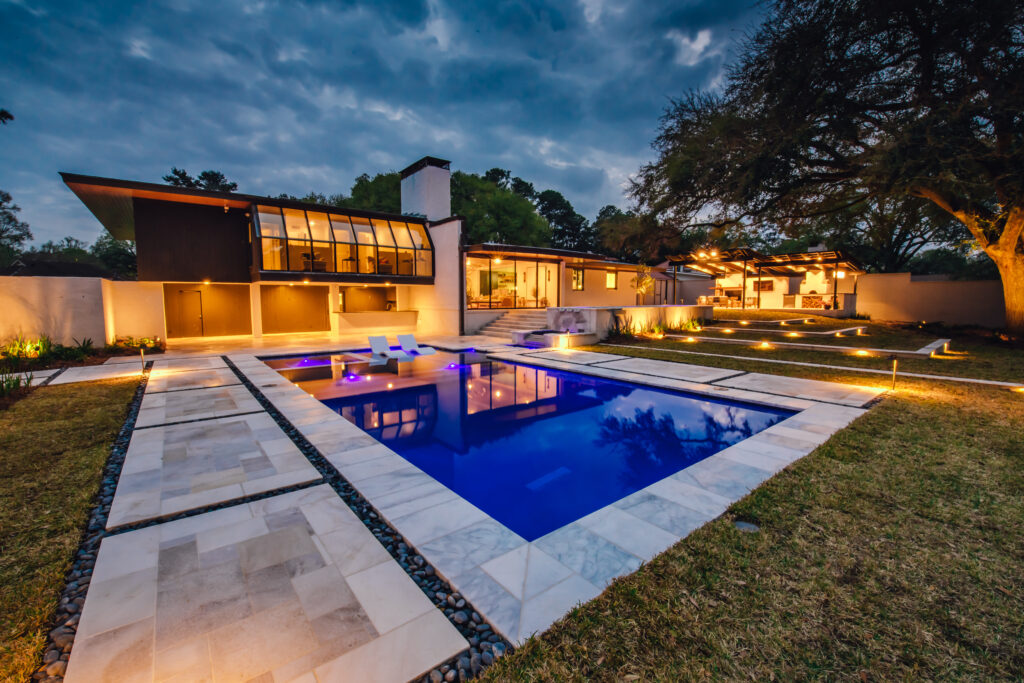 "We have standardized our building process to save time and money and avoid mistakes," says Michael Connelly, general manager of pools. "Our goal is to build a spec pool in six to eight weeks or less."
The company accomplishes this by using its own equipment, its own manpower and experience that the team has acquired along the way. This approach translates to lower prices and a more seamless construction experience for the customer. 
Offering an affordable, high-quality pool product with a quicker turnaround has resulted in Pinnacle becoming more competitive throughout the years, and it has quickly become one of the fastest growing pool builders in Baton Rouge and the surrounding areas in 2021.
"We set our own standard, and we stand behind our work," adds Connelly. "Our pools are built to last." 
When it comes to quality on all of their projects—whether it's a pool, an outdoor kitchen or just a small residential fence—Pinnacle works to always have an on-site manager throughout the process, verifying the work is of the highest quality and exceeds the customer's expectations. 
Dantin says his company is here to stay. "We've found ways to overcome almost any problem," he says, "and we work hard for our customers. Our  products stand the test of time."