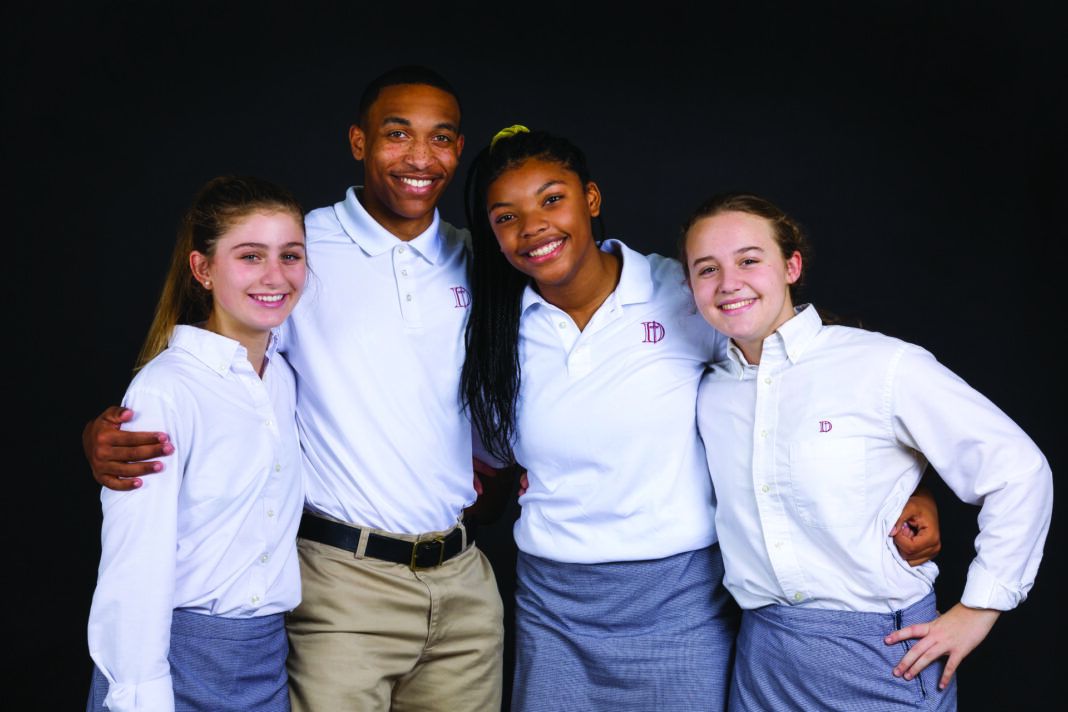 Sponsored by The Dunham School
For 40 years, The Dunham School has had a singular mission: to educate the mind and the heart for Christ. By design, everything the school does—whether in the classroom, on the playing field, or on the stage—is grounded in the desire to see students succeed academically as they mature in faith and character. Through three locations, four name changes, seven heads of school, countless prayers, and, above all, God's incredible provision, the faith of the school's founders has become a reality. Today, The Dunham School is recognized not only as a leader in Christian education, but also as one of the most innovative and technologically advanced schools in the country.
At Dunham, learning goes beyond the classroom. In addition to an academic program that includes STEM, robotics, and coding, as well as fine arts and competitive athletic programs, students benefit from a wide array of community service, leadership, enrichment, and travel opportunities designed to help students broaden their horizons, find shared interests, express their school pride, and grow in faith. To learn more about The Dunham School, visit dunhamschool.org or call 225.767.7097 to schedule a tour.
---
"Today, as we reflect on how far we have come from the small school that first opened in 1981 at The Chapel on the Campus, we are reminded that God's vision has always been bigger than our dreams. Thanks to the efforts of our administration, board, faculty and staff, the stewardship of our generous donors, nearly 2,000 alumni and the steadfast prayers of many, The Dunham School has become the leading Christian college preparatory school in Baton Rouge, serving approximately 787 students from two-years-old through 12th grade."
— Steve Eagleton, Head of School
---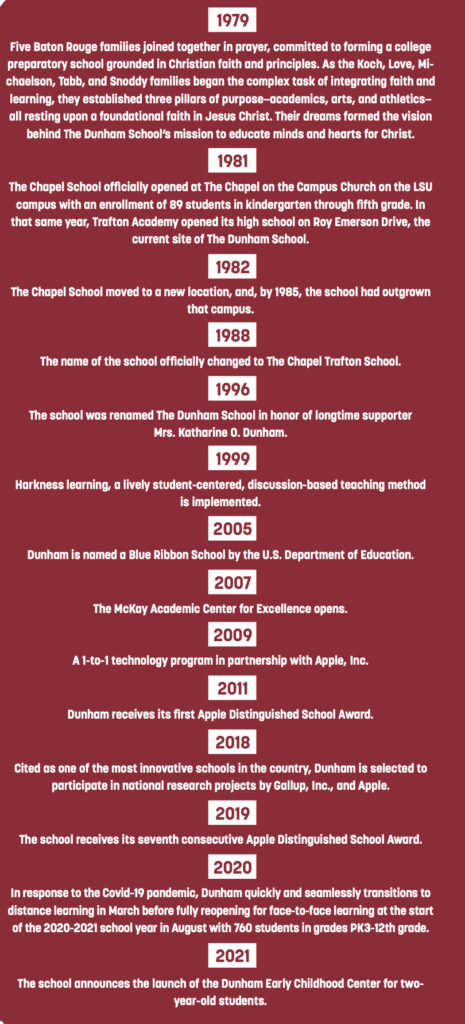 ---