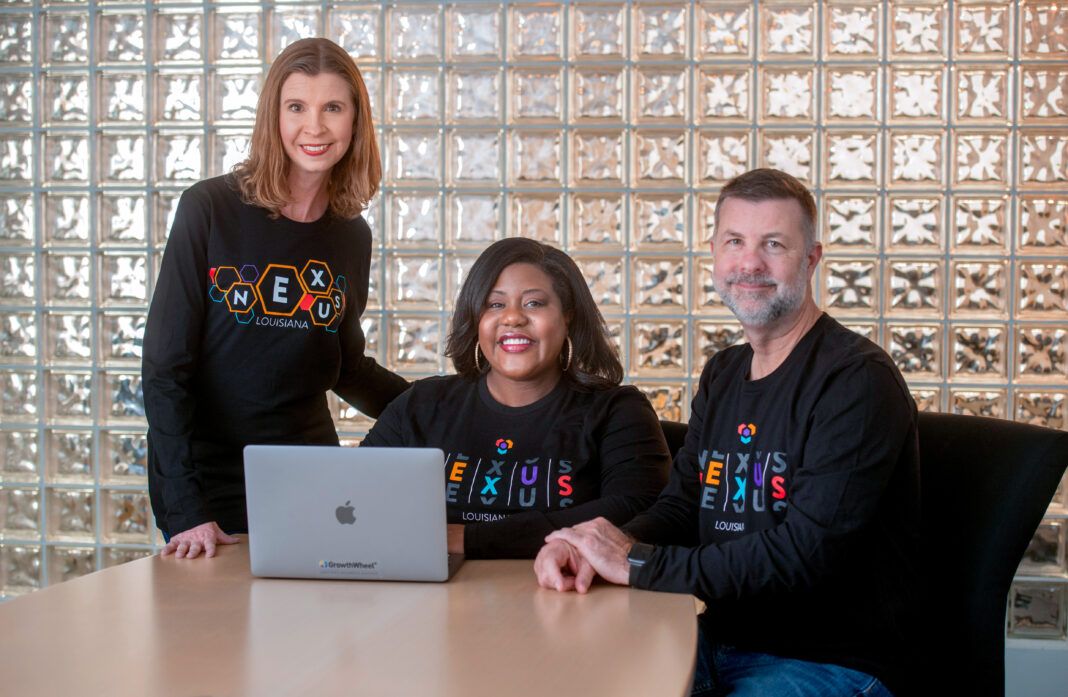 Nexus Louisiana, whose mission is to provide coaching, capital and connection for technology-based companies, is celebrating 30 years of work in the state by reflecting on the successes of the Tech Park, PitchBR, BREW and other projects.
The Louisiana State Legislature created Nexus Louisiana in the early 1990s to promote the development of high-tech industry and research. In the past three years, it has rebranded from the Research Park Corporation to Nexus Louisiana to better reflect its mission of offering a hub—or nexus—to local tech founders.
AT A GLANCE

Top executives: Genevieve Silverman, President & CEO; Stephen Loy, Executive Director of Nexus Louisiana Tech Park; Na'Tisha Natt, Director of Community Engagement

Phone: [225] 218-0001

Website: nexusla.org
Nexus Louisiana's home base of operations is the Louisiana Technology Park facility, which opened in Baton Rouge in 2001. It has served approximately 130 member companies over the years and provides a home to 20-30 members at any one time, says Genevieve Silverman, president and CEO. The effect has been the creation of nearly 3,200 jobs and $104.7 million in total capital raised.
"It's been our privilege to serve the technology community in Louisiana for the last 30 years, and we are excited to maintain that momentum for the next 30 years," Silverman says. "Nexus Louisiana is constantly revising existing programs and adding new ones to bring nothing but the best to the table."
Nexus Louisiana's successes include Innovation Catalyst, a nonprofit venture development company launched in 2012 investing seed capital to growing businesses in the state. The BizTech Challenge, created in 2016, allows HBCU students to validate their business idea, build a real business and win up to $10,000. PitchBR, a quarterly pitch series also created in 2016, provides a supportive environment for emerging companies to get feedback on their pitches before engaging the investment community.
Nexus Louisiana took over the operation of BREW or Baton Rouge Entrepreneurship Week in 2017. The highlight is the high-stakes pitch competition, where the winning start-up is awarded $100,000 from Innovation Catalyst and the Red Stick Angel Network.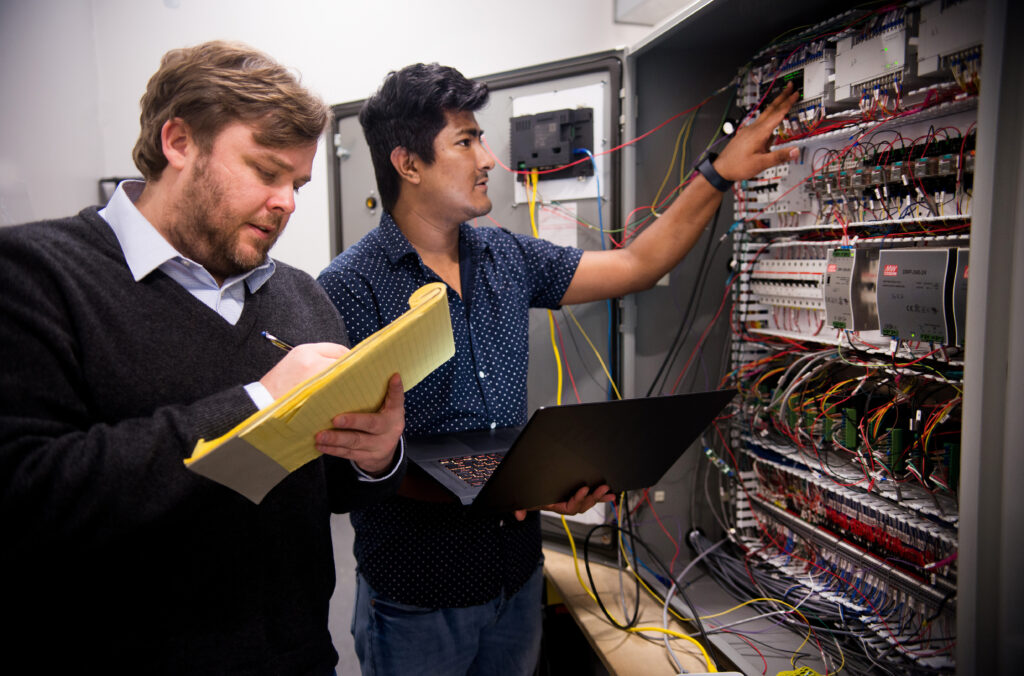 In 2018, Nexus Louisiana launched a partnership with Apprenti, a company that helps organizations access tech talent and address digital skills shortages. Nexus serves as the Baton Rouge region partner for the program. "It's a win-win because employers can use the program to source candidates who have been trained in a highly specific technology role," Silverman says.
Just recently, Nexus Louisiana and LSU partnered to create the Ignition accelerator. This initiative helps entrepreneurs across the state discover if their ideas could become the next big thing. Silverman says she and her staff are looking forward to being able to help more companies through the Ignition program and being able to strengthen the technology ecosystem in the Baton Rouge region. 
"We offer a hub for local tech founders—a nexus for the Louisiana tech community," Silverman says. "Our ongoing coaching, training and development programs have fostered an entire generation of new technology businesses. We've had the privilege of increasing access to capital and funding opportunities for local entrepreneurs regardless of their personal backgrounds or circumstances. The connections we've formed over the years have only grown stronger, catapulting many of our local founders to the national stage."