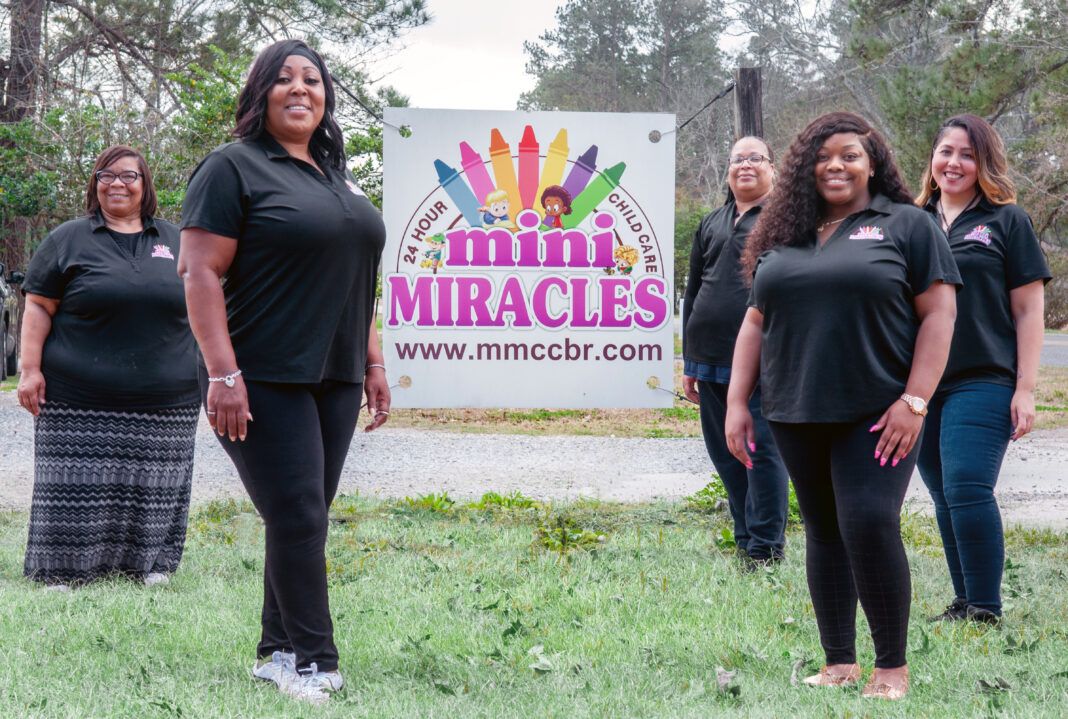 Captivated by the colors and shapes before them, a group of 3-year-olds at Mini Miracles 24-Hour Child Care in Baton Rouge sit around an electric green table, engaging in constructive play and positive social interactions with friends. Their vibrantly decorated classroom is filled with lots of stimulating toys, educational activities and several stations for learning and playing. 
Mini Miracles 24-Hour Child Care offers a safe, stimulating place for the children of Baton Rouge working parents to learn and grow. But what differentiates it from other facilities is that it is open around the clock, providing an important—and rare—service to parents who work nontraditional hours, or who need extra time to take care of life's demands.
AT A GLANCE

Top executive: Sareena Stevenson, Founder and Owner

Phone: [225] 444-5762

Website: https://www.mmccbr.com/
"24-hour child care is a progressive idea that you don't see every day," says founder and owner Sareena Stevenson, an entrepreneur and software engineer who moved to Baton Rouge from the San Francisco Bay Area. "I'd always wanted to open a child care business, but I wanted it to be different. This is an important concept that reimagines how we think of child care. It brings innovation to greater Baton Rouge."
Many working parents of young children find themselves in need of after-hours support, Stevenson says, especially those holding down jobs in fields like health care, security and the petrochemical industry. Finding after-hours child care is especially challenging for single parents, as well as two-parent households holding down multiple jobs. 
But shift workers aren't the only parents who need after-hours care, Stevenson says. 
"Many of my parents work traditional, 9-to-5 hours, but they need extra time in the evening to do things like work late, stop at the grocery store or run an errand," she says. "Just having the option to be able to pick up your child after 5:30 pm makes life so much easier. Time is our greatest commodity." 
Mini Miracles 24-Hour Child Care serves families with children ages six weeks to 6 years. Parents can follow their children's daily activities on Brightwheel, a child care software management app that allows moms and dads to celebrate milestones, monitor daily routines and share in their children's learning.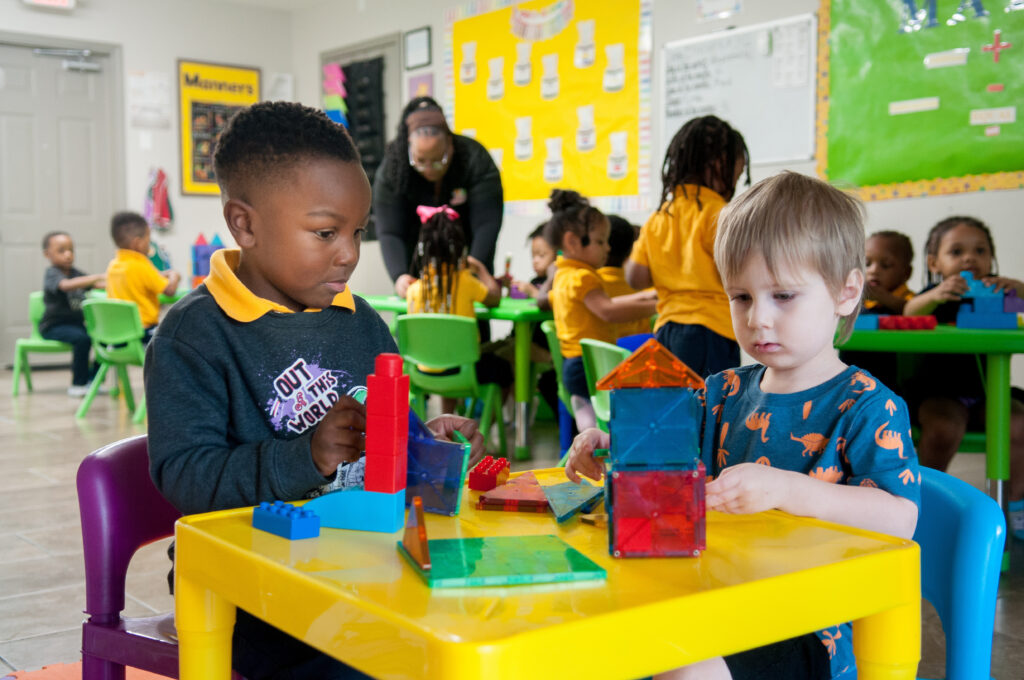 "We teach young children a wide variety of age-appropriate activities that stimulate their brains and help them develop," Stevenson says. "Literacy activities, sensory games, fine and gross motor skills and dramatic play are just part of a broad curriculum."
The facility also offers a pre-kindergarten tract that helps prepare children to enter elementary school ready to learn. 
A longtime entrepreneur, Stevenson is also in the process of opening a construction company, the Stevenson Building Group, that will build houses for women, by women, she says. The new venture is set to launch this summer. 
A high priority for the small business owner is to bring her Mini Miracles 24-Hour Child Care concept to scale. Stevenson hopes to franchise the model both within and outside of Baton Rouge. "This is an excellent opportunity to push innovation in the field of child care," she says. "Communities that have a robust system of 24-hour child care facilities will have a competitive advantage over those that don't."