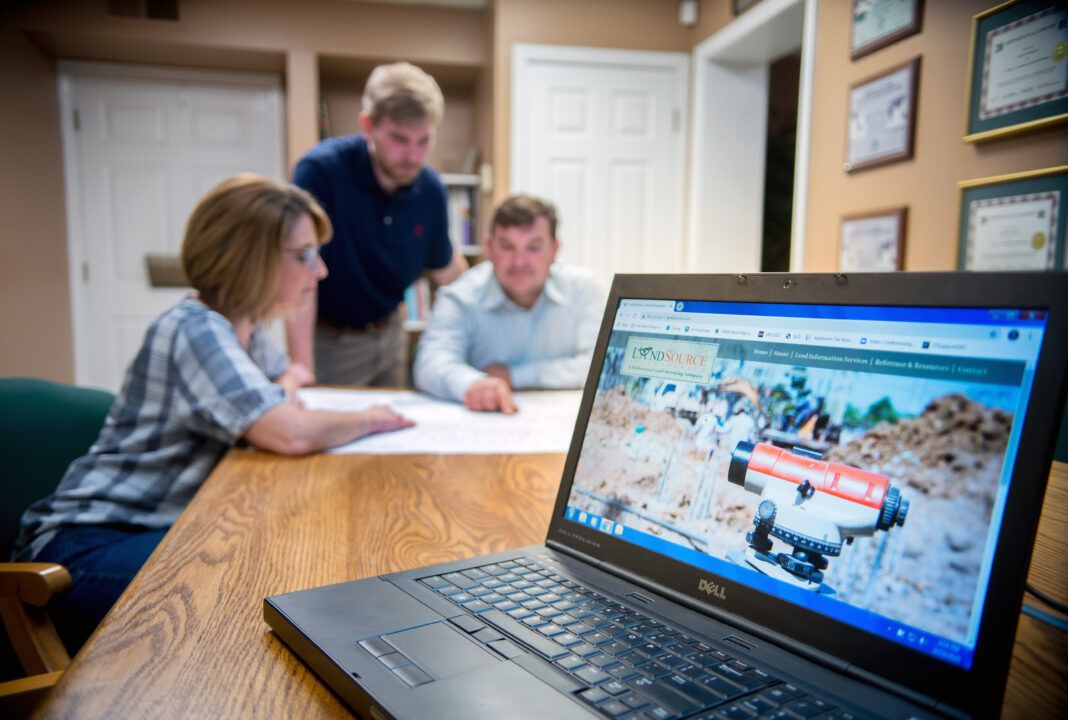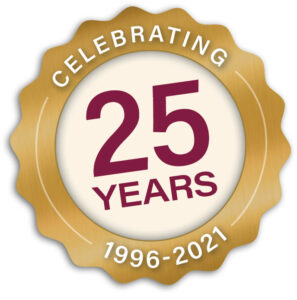 When LandSource was founded in 1996, the equipment used in land surveying looked considerably different than it does today. For one thing, "there was no such thing as GPS," says David Patterson, LandSource's president.
Twenty-five years later, constantly evolving technology has transformed the surveying profession. "GPS has become an indispensable tool in surveying, and we use robotic total stations as well," Patterson says. "Accuracy, precision and efficiency have all improved with technology."
AT A GLANCE

PRIMARY PRODUCT/SERVICE: Land surveying and land information services

TOP EXECUTIVES: David Patterson, President; Michael Pitre, Vice President; Sandra Wiley, Controller; Scott Patterson, Project Manager

YEAR FOUNDED: 1996
PHONE: [225] 752-0995
WEBSITE: landsource.com
LandSource provides a full range of land information services, including site evaluation, land surveying and construction staking. Specializing in the areas of commercial, industrial, municipal and telecommunications, the small and versatile company's clients include attorneys, architects, engineers, bankers, contractors and developers. Unlike other firms that provide surveying as a secondary service, LandSource focuses solely on land information services, enabling the company to tailor its expertise and experience for each client.
With Louisiana's growth and change, land information services are in demand. This is heightened with currently low interest rates.
"We get a lot of calls for ALTA surveys with more people refinancing, selling and buying," says Scott Patterson, project manager. "We're also seeing a lot of large-scale residen- tial projects, with people developing neighborhoods."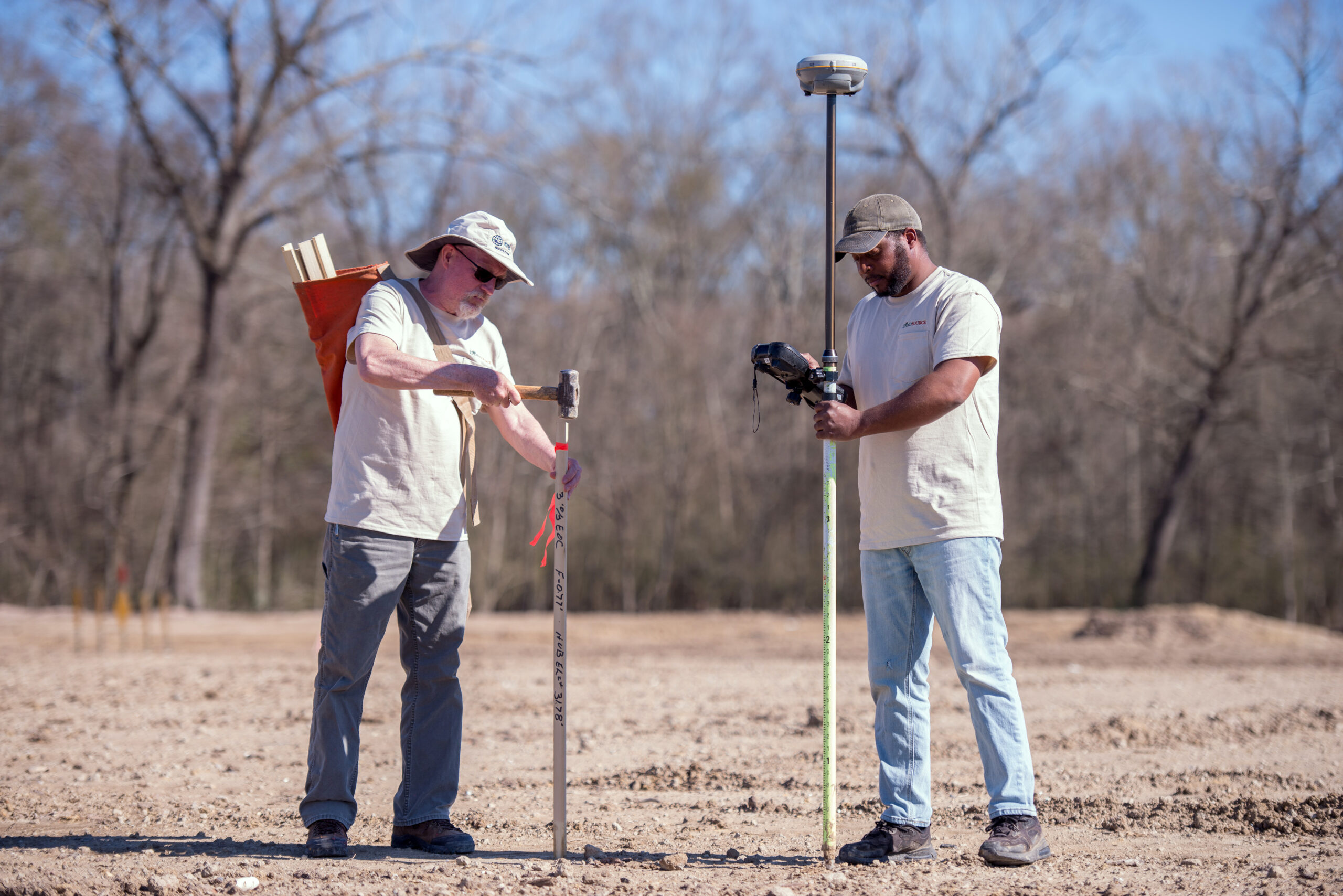 Michael Pitre, vice president, says investing in the latest technology has dramatically improved the data that the survey crews collect.
"On one job, we collected 1,800 (survey) points in a day. That used to be about 500 points," he says. "With today's GPS, it's nothing to see 30 satellites at one time. In 1998, we'd typically see seven." Mapping that used to take three weeks to produce can now take as little as a week.
LandSource also has adopted ground-penetrating radar, a sophisticated tool for locating underground pipes, such as those used for gas, water, sewage and fiber optics.
"More engineers are looking for those connection points during design rather than construction," Pitre says. "Subsurface utility exploration is one way we can help with the design phase."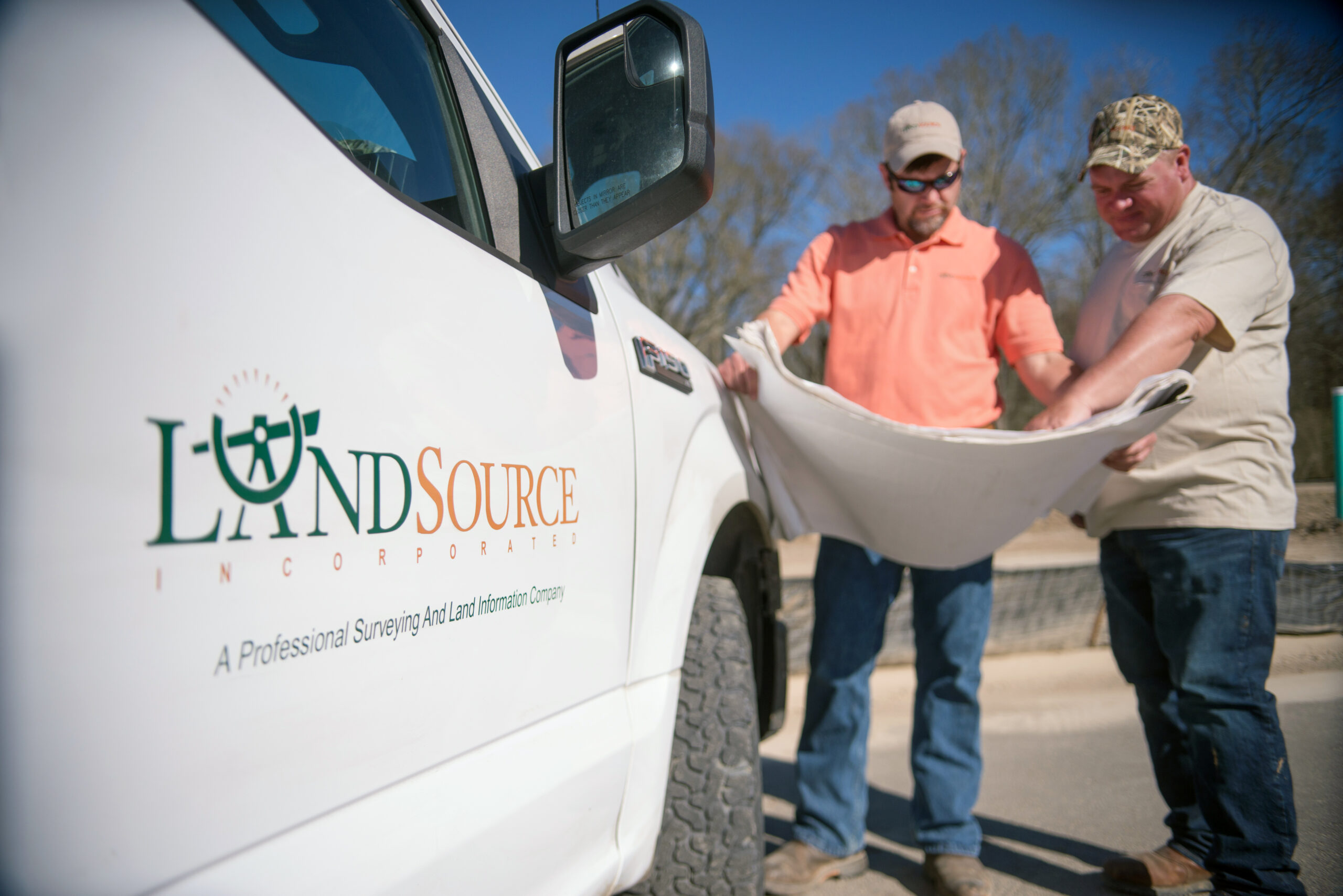 Surveying's combination of advanced technologies and local history can lead to some interesting discoveries.
"We once found a section corner that was calling for a buggy axle," Scott Patterson says. "Those old corners are hard to find, so when you do find one, it's pretty cool."
Pitre says he enjoys the variety of jobs. "I went out with the crew to a project site that hadn't been surveyed since the late 1800s," he says. "We used GPS, four-wheelers, UTVs—we had to throw the kitchen sink at that job."
Crews also have to adapt to changing environments, often working in tough, demanding Louisiana terrain and weather conditions.
"Whether it's a snowstorm or a pandemic, every time the environment changes, we have to change with it," says Sandra Wiley, controller.
While tools and processes have changed, the communication LandSource provides clients has remained constant over the years. "It doesn't matter if it's a $200 job or a $200,000 job, all our clients get special treatment," Wiley says. This is evident by the many long-term and repeat clients.
"Customers may become used to the quality of the work, but they never take the communication for granted," Patterson says.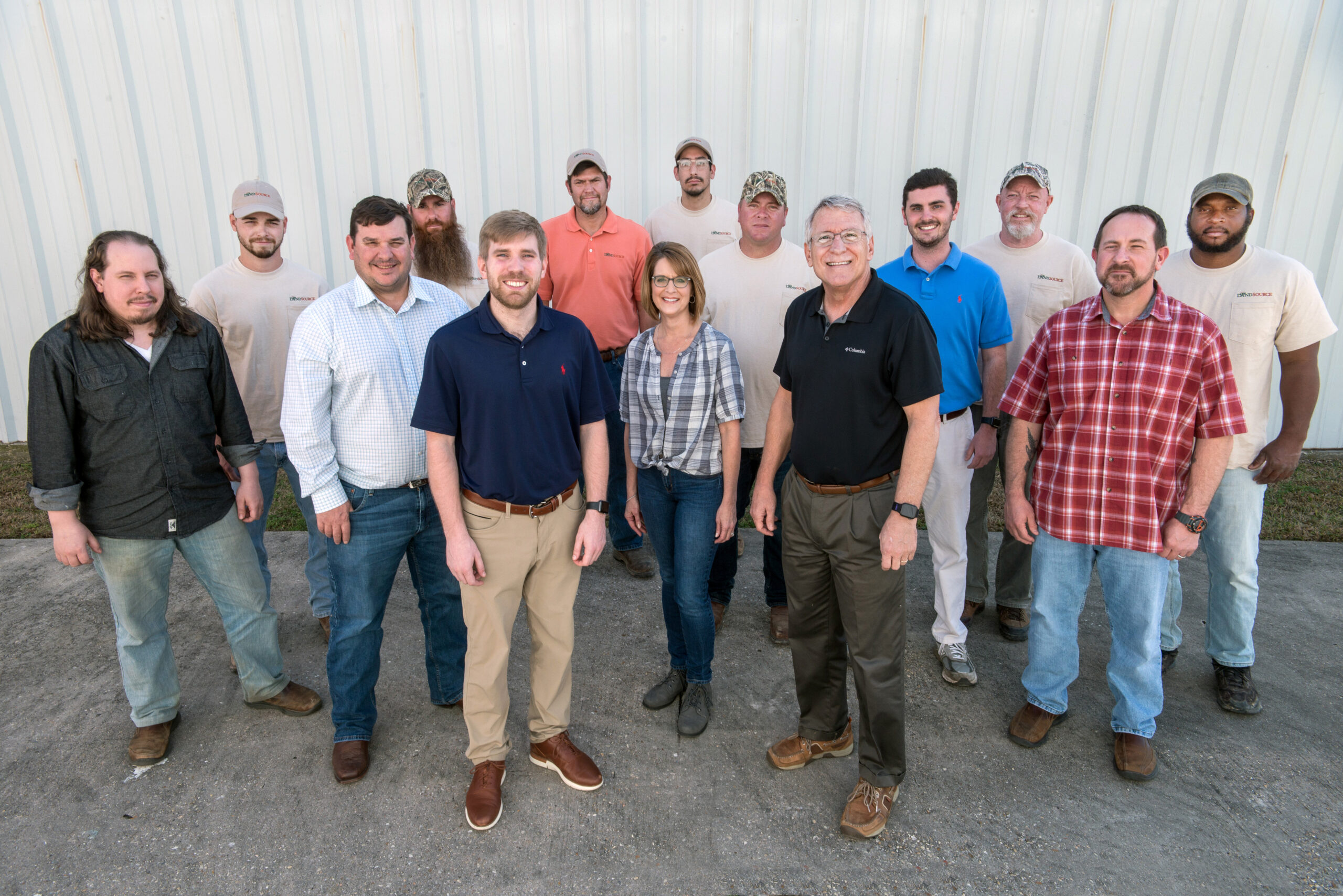 Of LandSource's 17 employees, many have been with the company for more than 10 years. Pitre, Wiley and Keith Hayes have worked at LandSource since the beginning. "We have great people. I can't stress that enough,"Patterson says. "The success of this company is tied to the hard work of a lot of loyal people."
Employees stay with LandSource because the work is interesting, but also because of the open, friendly environ- ment that has characterized the company from the start. "We have events, like crawfish boils, that go beyond the company to include our families," Wiley says. "That's important to us."
Like technology, LandSource itself continues to evolve. The company has started a multi-year transition that will see Patterson retire and Pitre, Wiley and Scott Patterson, who is David's son, take over.
David Patterson's first experience with surveying was serendipitous, coming after he graduated with a construction management degree from LSU and while working for a construction company. "One day the surveyor didn't show up, so I helped with staking out an expansion of a sewer plant in Boothville, Louisiana," he says.
He went on to get his Professional Land Surveyor license and when the company he worked for merged with another, Patterson and a colleague started LandSource to focus solely on land surveying. He became sole proprietor in 1998. Today, he is preparing to pass on the successful company he established.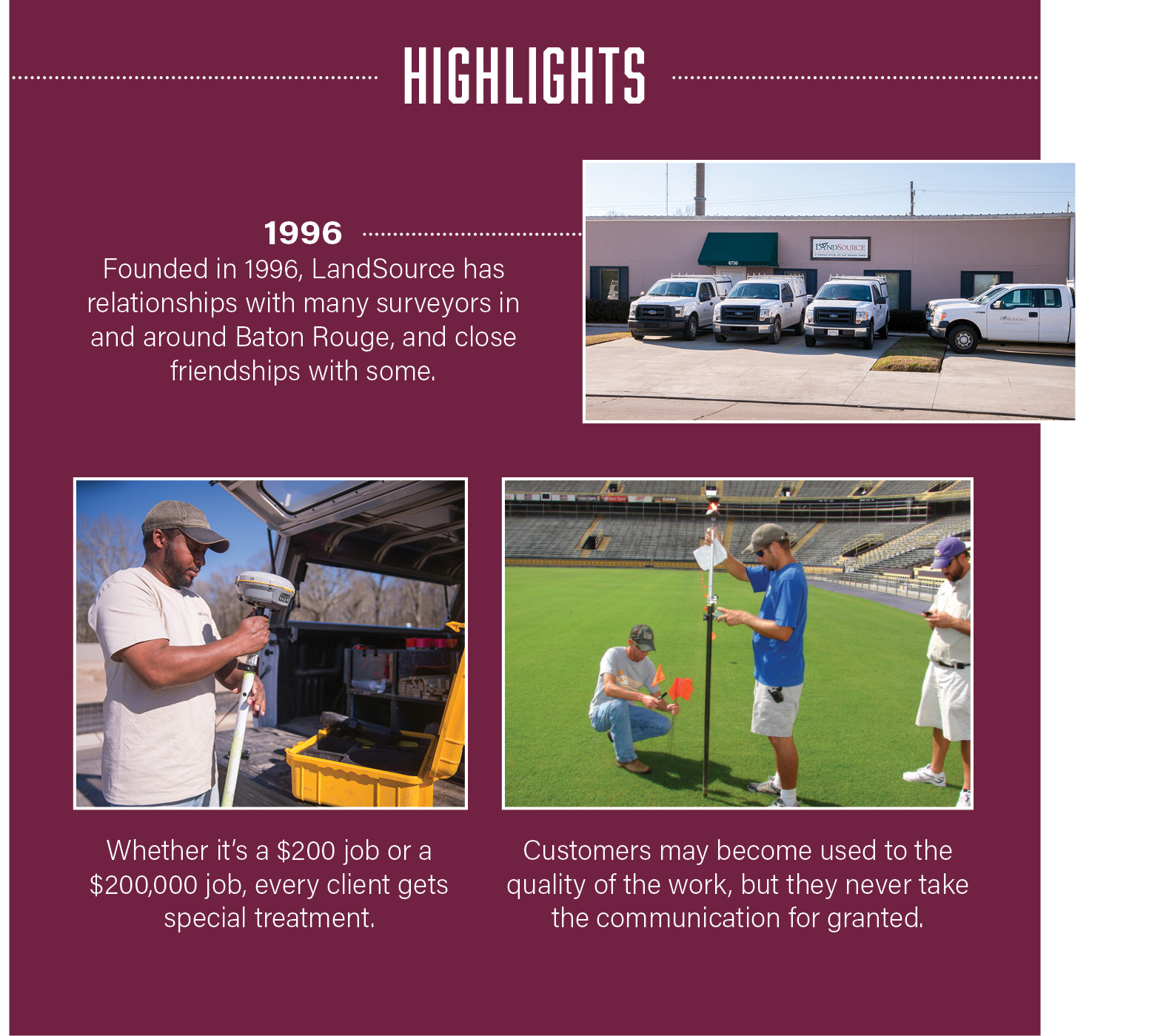 ---
FROM THE PRESIDENT
A quarter of a century has flown by and there are so many who need to be given credit for our longevity. God's grace is a good place to start and the most important.
We have all heard the saying, "there is no 'I' in team" and that certainly applies here.
The hard work, dedication and commitment of everyone at LandSource is what keeps us "in the game."
We have great clients who have been with us for years; many of whom have been with us from the beginning. There are no words that can adequately express our gratitude and appreciation for their commitment to LandSource.
This will seem counterintuitive, but we also thank our competitors. There are many good surveyors in and around Baton Rouge and we have relationships with most of them and close friendships with some. Surveying is a close-knit community willing to share information and help each other when needed.
Grateful for the first 25 and excited about the future!
DAVID PATTERSON, president