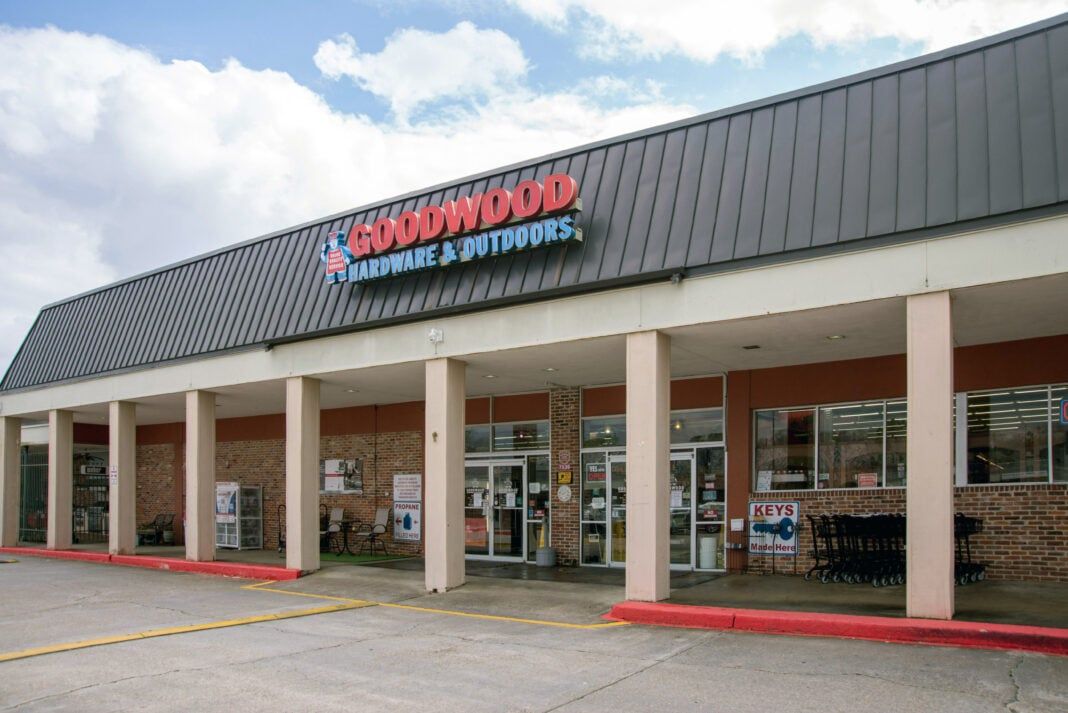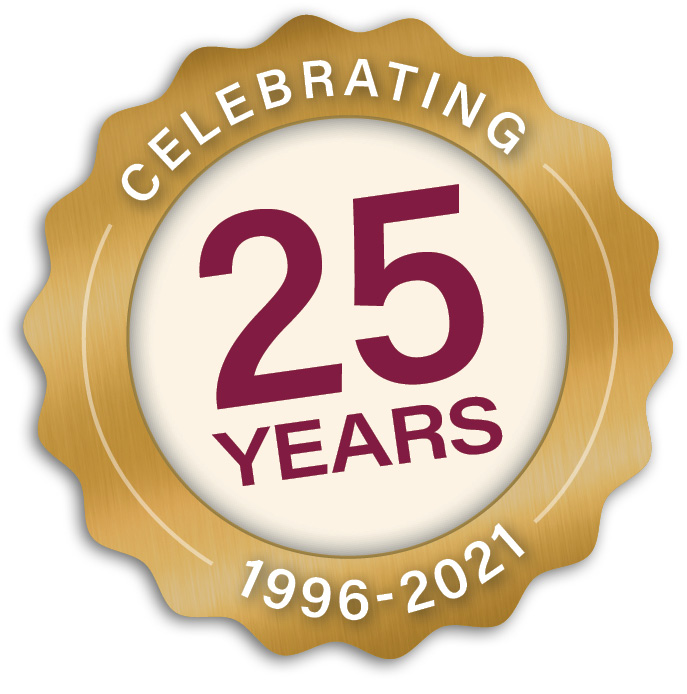 Goodwood Hardware and Outdoors purposefully listens to its customers and that has made all the difference over the years. While originally founded as a small, nuts-and-bolts hardware store in 1996, they've evolved into a regionally recognized, uniquely tailored store with a personal touch.  
The company began operations in a small 8,000-square-foot building at 1575 Lobdell Boulevard, then later grew into its current 40,000-square-foot location just around the corner in the Jefferson Plaza Shopping Center. It was tough in the beginning, but Goodwood Hardware found a co-op hardware supplier in Houston—Handy Hardware—and a secondary supplier by the name of Orgill Hardware. Years later, Ace Hardware became another silent supplier after noticing the store's potential.
AT A GLANCE

Primary product/service: Hardware

Top executives: William D. "Bill" Boyd, CEO/Owner; Kay C. Boyd, Owner; William T. "Trent" Boyd, Owner/Manager; Tracie Boyd Comeaux, Owner/Manager

Year founded: 1996
Phone: [225] 926-0155
Website: goodwoodhardware.com
In the early days of the business, a fortuitous meeting with the owner of Bull Outdoors helped lay a foundation for success in addition to the everyday hardware.
Now in its 25th year, the family- and pet-friendly Goodwood Hardware has become a one-stop destination for customers needing everything from grills to outdoor patio sets to tailgate supplies to traditional hardware supplies. The owners attribute much of their success to an intuitive ability to recognize and meet customers' needs, as indicated by the company motto "Much More Than a Hardware Store."
It is literally one big happy family at Goodwood Hardware. Family members William "Bill" Boyd, Kay C. Boyd, William "Trent" Boyd and Tracie Boyd Comeaux were the first to kick-start the business, then were joined by Vickie Ory Boyd several years later. And grandchildren John David Comeaux and Katelyn Comeaux, who grew up at the store, hope to take over the business one day.
Goodwood Hardware is also pet friendly. The family adopted a rescue cat named Harley, followed by another named "Tab." Six years ago, Goodwood was blessed with a puppy named "Cooper," who is a therapy dog of sorts for the family.

TAKE A TOUR OF GOODWOOD HARDWARE & OUTDOORS
Hardware is at the core of the business, followed by Bull Products/Outdoor Kitchens, Green Egg Grills and accessories, outdoor furniture such as Winston, Ashley, Kanyon, Hostetler and Sea Side, to name a few. And the expanded LSU section of the store has everything for the fan who might be shopping for tailgating supplies, birthdays, Father's Day, Mother's Day, Bosses Day, etc. 
Of course, the Boyd family isn't content to stand still. They now ship products across the U.S. and their internet sales have grown exponentially through platforms such as Amazon, Wayfair, Facebook, Instagram and the corporate website as they continue to grow the storefront side of the business for the everyday shopper.
Employees are also treated like family members. They are served a hot lunch and enjoy coffee throughout the day. The Boyds also ensure that their employees are knowledgeable about the products they sell. That way, they can literally work anywhere in the store and there's rarely a question they can't answer, which gives the family confidence to take a vacation. There is always a family member present. 
Bill Boyd has a favorite saying: "It's not about me, it's not about you, it's about Goodwood Hardware," and they purposefully find and retain employees who follow that mantra.
While COVID-19 has been a particularly devastating time for so many businesses, the owners of Goodwood Hardware have re-learned the market and adjusted with every obstacle. Through it all, one thing remains the same—you'll always get a friendly, welcoming experience when visiting the store. The staff and owners are there to help, both during and after a sale.
The years have come and gone, but the family members of Goodwood are all still active and appreciate their loyal patrons. The Goodwood Hardware family looks forward to many more years in the business and would like to thank everyone for shopping and supporting their traditional storefront shopping experience.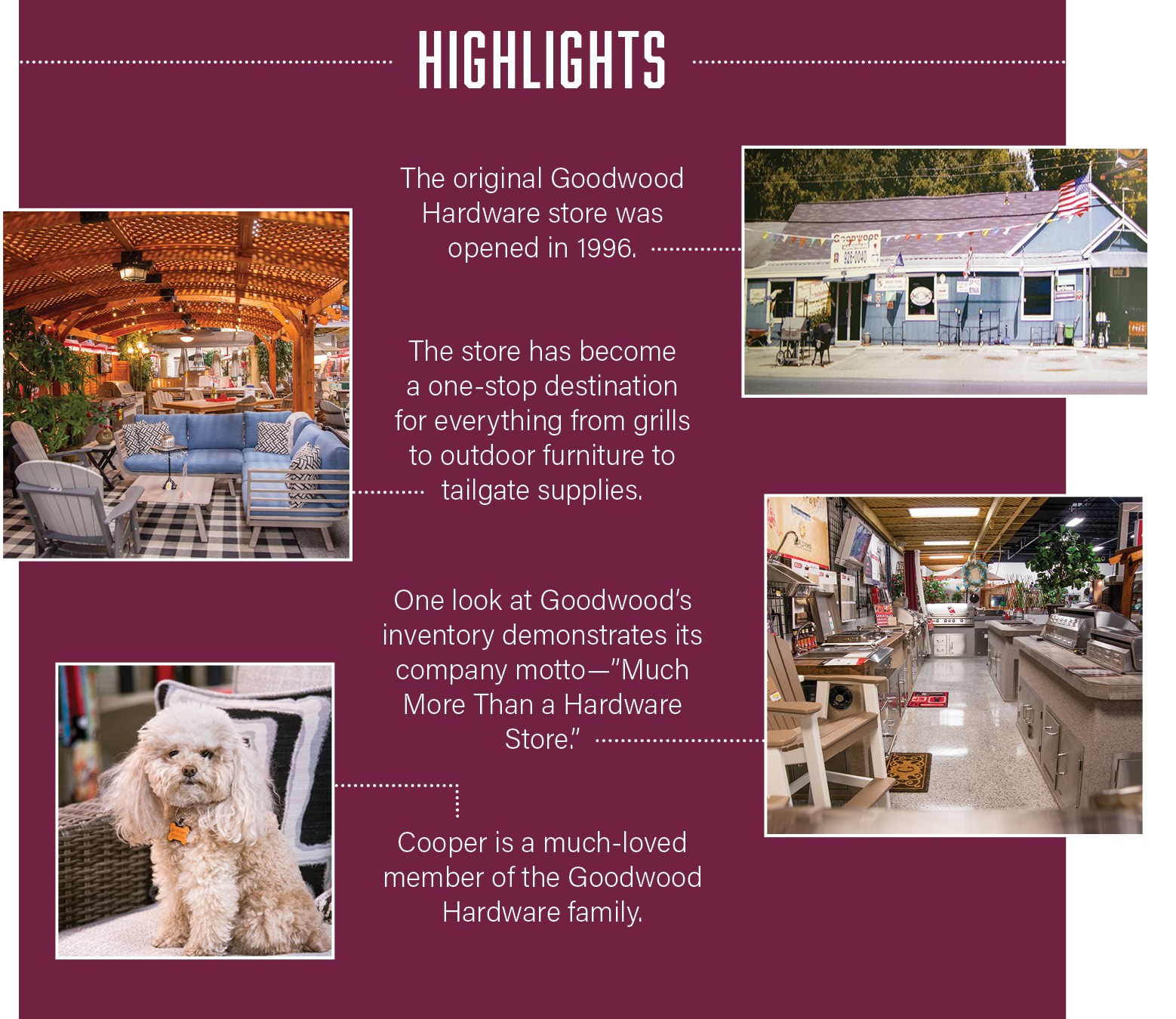 ---
FROM THE OWNER
In 1996, the original Lobdell Hardware Store located at 1575 Lobdell Ave., (a family-owned business of 50-plus years) was closing, so my dad and I got together to see what it would take to start the hardware business back up. In the process of doing that, we bought and renamed the store Goodwood Hardware and Outdoors.
Over the years, the business has forced us to get more creative and become more diversified in expanding to areas beyond just hardware, such as outdoor kitchens, outdoor furniture and LSU merchandise. We've also expanded into internet sales, as shopping a local store becomes a thing of the past. To reflect these various changes and improvements, Goodwood Hardware's motto is "Much More Than A Hardware Store."
Due to the Covid-19 Pandemic, we were very fortunate to be deemed an essential business and have remained open. We are experiencing many challenges as we go through each day from the pandemic, with obstacles that we have to overcome. Many thanks to our loyal employees, customers, family and friends. We appreciate each and every one for supporting our business.
WILLIAM "TRENT" BOYD

Owner/Manager