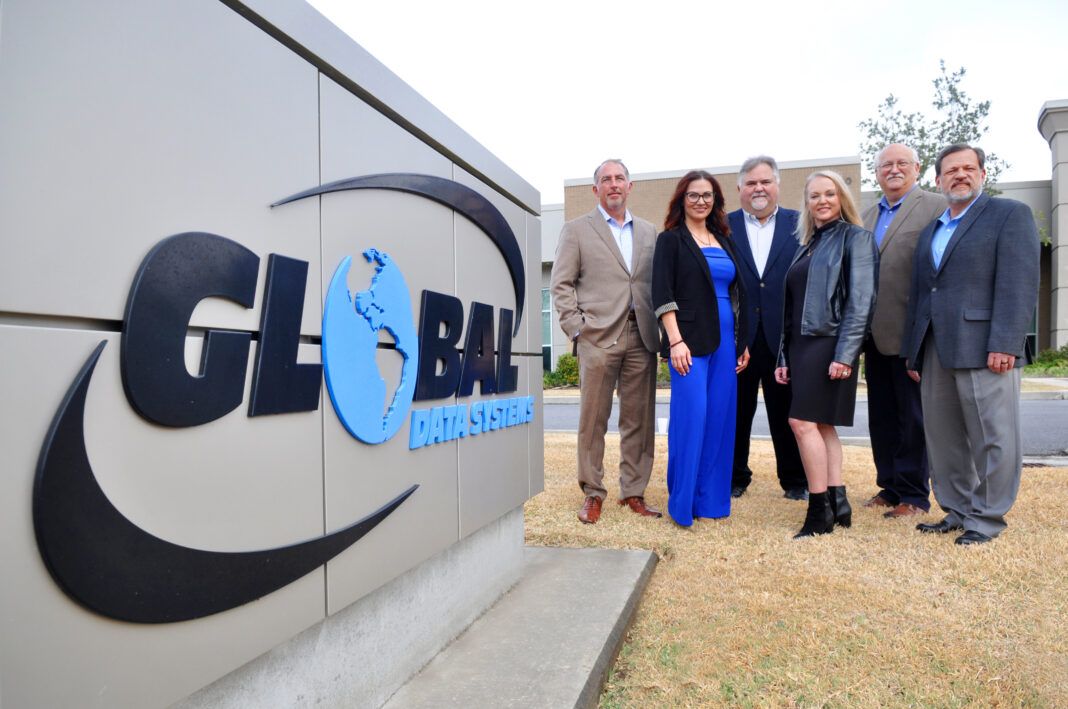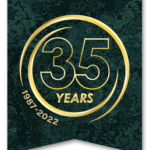 Global Data Systems was there from the beginning. Chuck Vincent founded the company in his garage in 1987, building PCs during the early days of personal computers for friends and family. He was a pilot for Eastern Airlines, so when the airline shut down he opened a full-time computer shop.
AT A GLANCE


Top executive: Chris Vincent, President; Bob Miller, Chief Operations Officer; Robert Guidry, Chief Technology Officer; C.J. LeJeune, Vice President of Operations

Phone: [888] 435-7986

Website: www.getgds.com
"It was a small retail storefront, and he operated it for many years, building PCs before eventually venturing into peer-to-peer networking, client servers, window servers and the networking side of things," says Chris Vincent, Chuck's son and current president.
There were many more iterations to come, and the company ultimately became one of Cisco Systems' first partners in the Gulf South. "And as Cisco grew, we grew," Vincent says. The company eventually supported offices in multiple states, but then sold them in 2005 to re-position itself as a network provider. "From there, we continued to grow the company into what has become our managed services business and managed security services business," he says. 
Today, GDS is a full-service managed IT company with the deep engineering expertise and technology tools to support midsize and large enterprises. From offices in Lafayette, Baton Rouge and Lockport, they specialize in solutions for oil and gas, marine transportation, industrial construction, government, and healthcare, providing clients with the most up-to-date and innovative approaches to overcoming industry pains.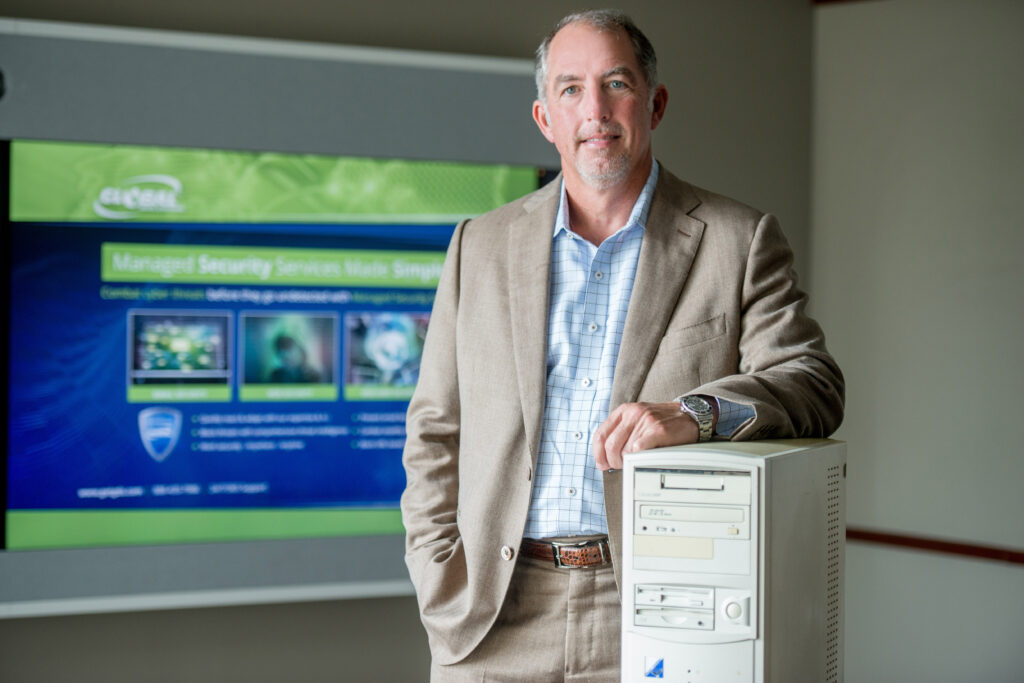 They also help organizations boost their bottom line and streamline operations through the strategic application of world-class IT solutions. But it's their passion for making IT simple that empowers clients to reach their potential.
Now at 35 years old, GDS has the proven ability to develop solutions that precisely meet business objectives. Global Data Systems' managed SD-WAN, cloud communications and security solutions give customers a seamless connectivity and collaboration while protecting against today's cyber threats. They also provide strategic services, ongoing management and 24/7/365 support to ensure performance and reliability.
As of late, they've sharpened their focus on security solutions. Cybersecurity is becoming big business—last year, an estimated $72 billion was paid in ransom in the U.S. As such, GDS is constantly evolving its Security Operations Center in tandem to cover all of the aspects of managed security services. "We've got a world-class Security Operations Center with a world-class team, and that's probably going to be one of our biggest growth areas in the next two to three years," says Bob Miller, Chief Operating Officer at GDS.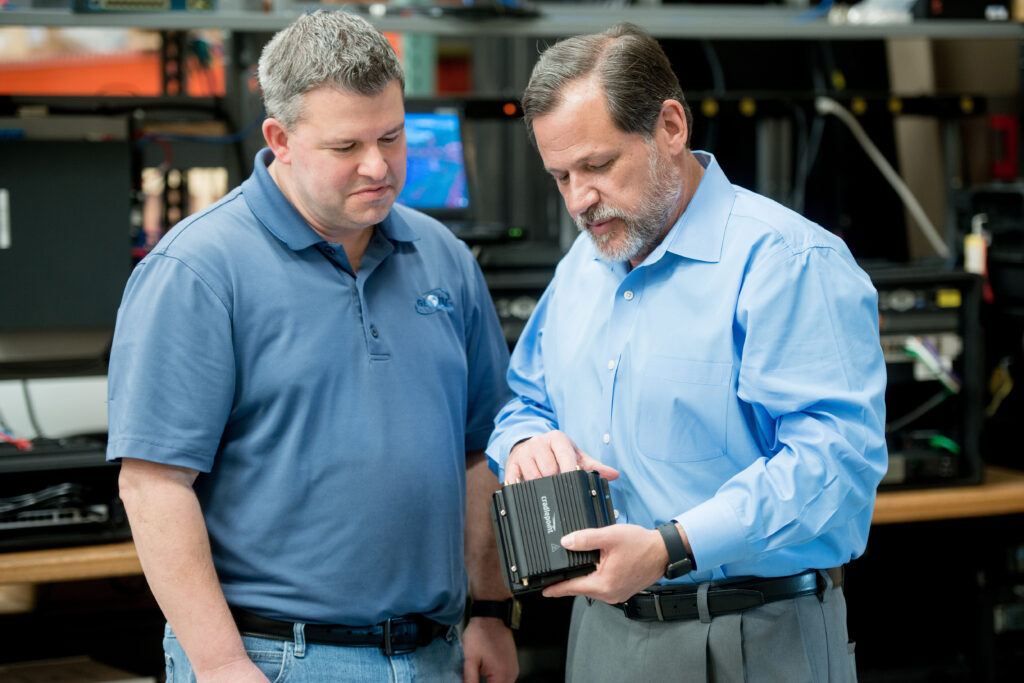 The cybersecurity market can be overwhelming, but the folks at GDS can boil it down to what really matters. "We're a practical group and we offer common sense approaches, and identify what you need to think about to secure your organization," Miller says. 
Chief Technology Officer Robert Guidry says GDS recognizes that IT is not a customer's core competency and is ready to assist. "Our customers look to us as the experts to provide them with that service," he says.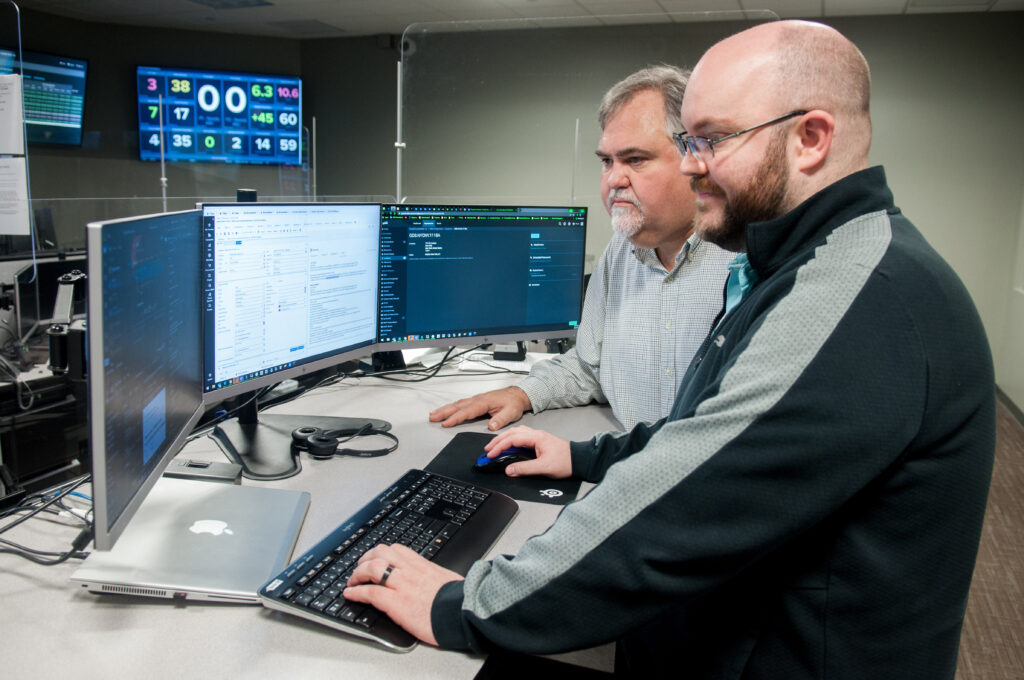 Family-oriented
It's rare for an IT service company to be in business for 35 years. Vincent credits a strong family-oriented culture that stresses interpersonal relationships. Some employees, in fact, have been with the company more than 20 years, with an average tenure of about 10 years. "We've fostered a culture that supports our people," Vincent says. "That's also led to more inclusion and diversity. In fact, half of our executive team is now women."
By its nature, GDS constantly looks to the future. The company is even expanding its internship program to include both college students and adult professionals wanting to transition into the industry. "We take anyone that fits our culture and we train them," Miller says. "Along the way, we've found people who have aptitudes at different things that we needed internally, and we've groomed them into those positions."
Global Data Systems also continuously stresses to its employees the need to stay on top of new technologies. After all, it's critical for an IT service company to keep an eye on the future. "Due to the nature of our business, we're constantly looking at what the next 6, 12 or 18 months will look like," Miller says. "We're always seeking to identify those systems or services that we'll need to create value for our customers."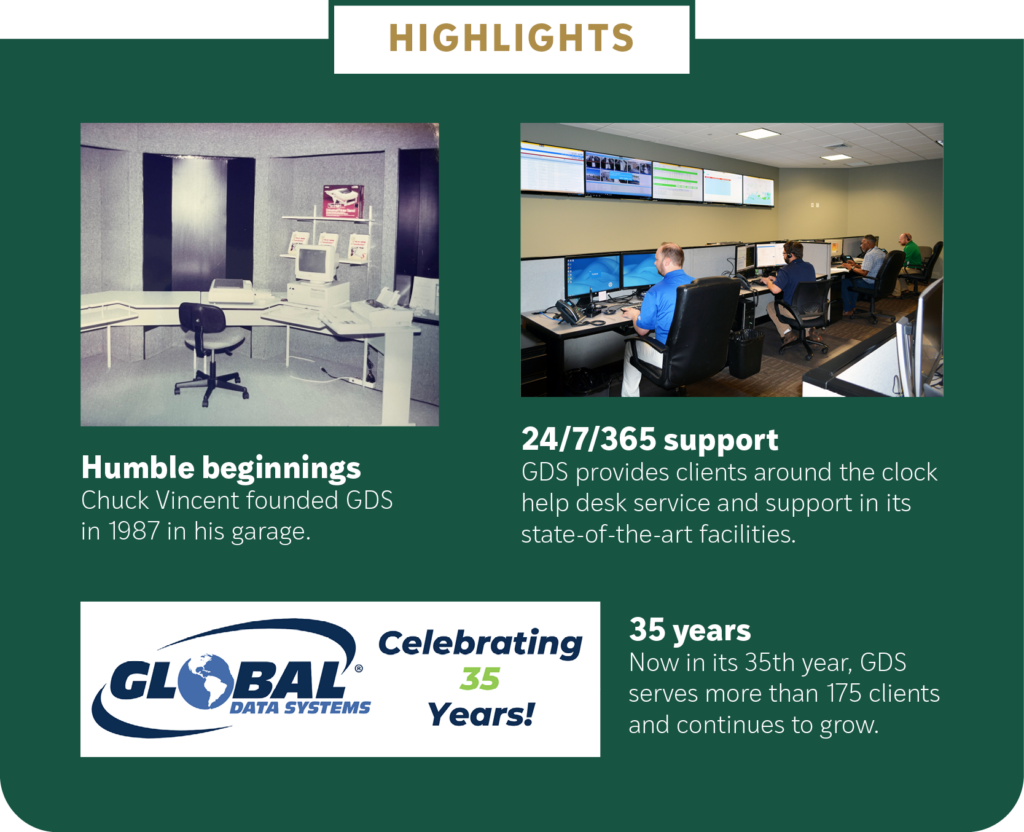 ---
FROM THE PRESIDENT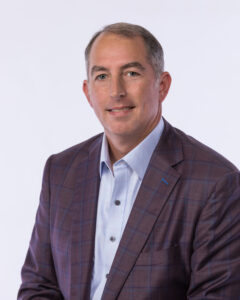 As we enter our 35th year in business, I have been privileged to see Global Data Systems evolve and grow. Consumption models have shifted, technologies have evolved, customer bases have matured, and economies have ebbed and flowed, pandemics have changed lives, and, as President, I am most proud of how our people have always taken any challenge head on. 
Lately, there is press on cybersecurity and how it continues to devastate the world around us. The pandemic opened a door for cybercriminals as business accelerated digital adoption and people's new normal resided online. Cybercriminals capitalized on this transition and targeted everything from critical health infrastructure to small and medium-sized businesses. We live in an age where cybersecurity is a top operational priority now and in the years to come. As the pandemic has changed the way businesses communicate, it is securing that connection that gives MSPs like ourselves the desire to protect them. Trends like ransomware attacks, attacks on cloud service and remote work risks have influenced us to invest in how we deliver security. We are consistently evolving and growing and that led us to create our world-class Security Operations Center. We continue to innovate the next generation of managed connectivity and security services solutions to help our customers navigate their IT challenges and to feel secure in their ability to use technology as a strategic advantage for their company.  
GDS stands firm in our commitment to serve the people in our company, our customers, and our community, while doing our part to simplify IT and enabling businesses to grow. We never make excuses; we own every outcome. We are committed to constant improvement and growth within our organization. With the passion and innovative spirit that defines our people, anything is possible. It is that commitment to our core values that has enabled our company to grow and succeed for the past 35 years. 
We are not yet done growing and investing. In 2022 we are expanding our managed security services, doubling down on automation and expanding our internship programs. We are proud to be a part of the growth engine for Louisiana's economy of the future. 
CHRIS VINCENT
President