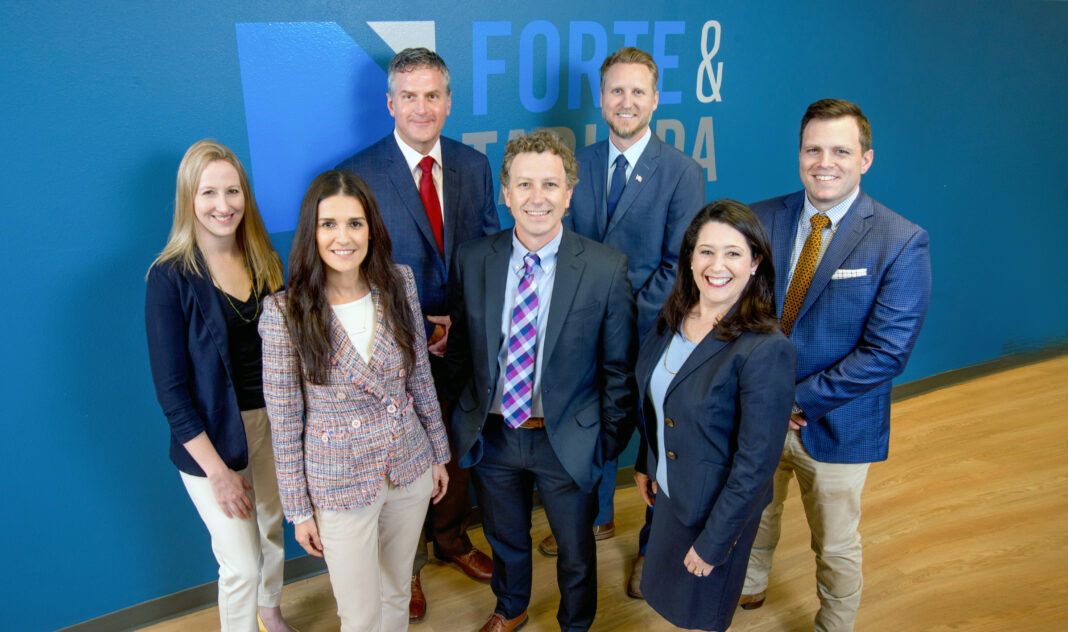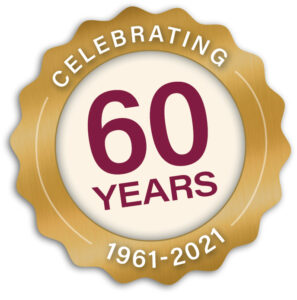 At 60 years of age, Forte & Tablada Inc. of Baton Rouge is in the middle of a transformation. The ownership of the consulting, engineering and land surveying firm changed hands in fall 2020 in a move that will position it for growth—even while it remains anchored to the past. 
President Ann Forte Trappey named Joey Coco as chief executive officer in August, while also completing the sale of the firm to Coco and longtime vice president Chad Bacas. By making the move, they've ensured the sustainability of the company as it transitions to a younger generation. Trappey remains on staff in an outreach capacity and is leading a team focused on clients, strategic pursuits, proposals and marketing events. 

AT A GLANCE

Primary product/service:
Engineering, Surveying, R&D

Top executives Joey Coco, President; Chad Bacas, Senior VP; Brad Holleman, Senior VP; Jordan Pearson, Senior VP; Ann Trappey, Vice President; Kristen Crane, Vice President; Cris Weinnig, Vice President

Year founded: 1961
Phone: 225.927.9321
Website: forteandtablada.com
Of course, many things will remain the same. Perhaps most importantly, the organization formed by engineers Vincent A. Forte and Julian Tablada in 1961 will retain the Forte & Tablada name. That's essential, since the firm has been part of the local and state landscape for decades, while maintaining its brand as a leader in both the industry and community. 
Coco says an appreciation for F&T's long and storied history as a "pure" engineering design firm will be important going forward, particularly for the younger staff members. That's why the firm's leaders constantly strive to share older photos through an internal social media platform in an effort to "turn back time" with the younger generation. 
They also share monumental engineering projects such as the Sydney Murray Hydroelectric Station in Vidalia, La., and significant community contributions such as the Vincent A. Forte River Model (the predecessor facility to the world class LSU Center for River Studies Model). "Our young staff doesn't have an understanding of how deep and rich our history actually is, so they're inspired by these projects," Coco says. "As for myself, I've spent a good deal of time trying to gain a deeper appreciation for what I'm leading so I can effectively carry the torch."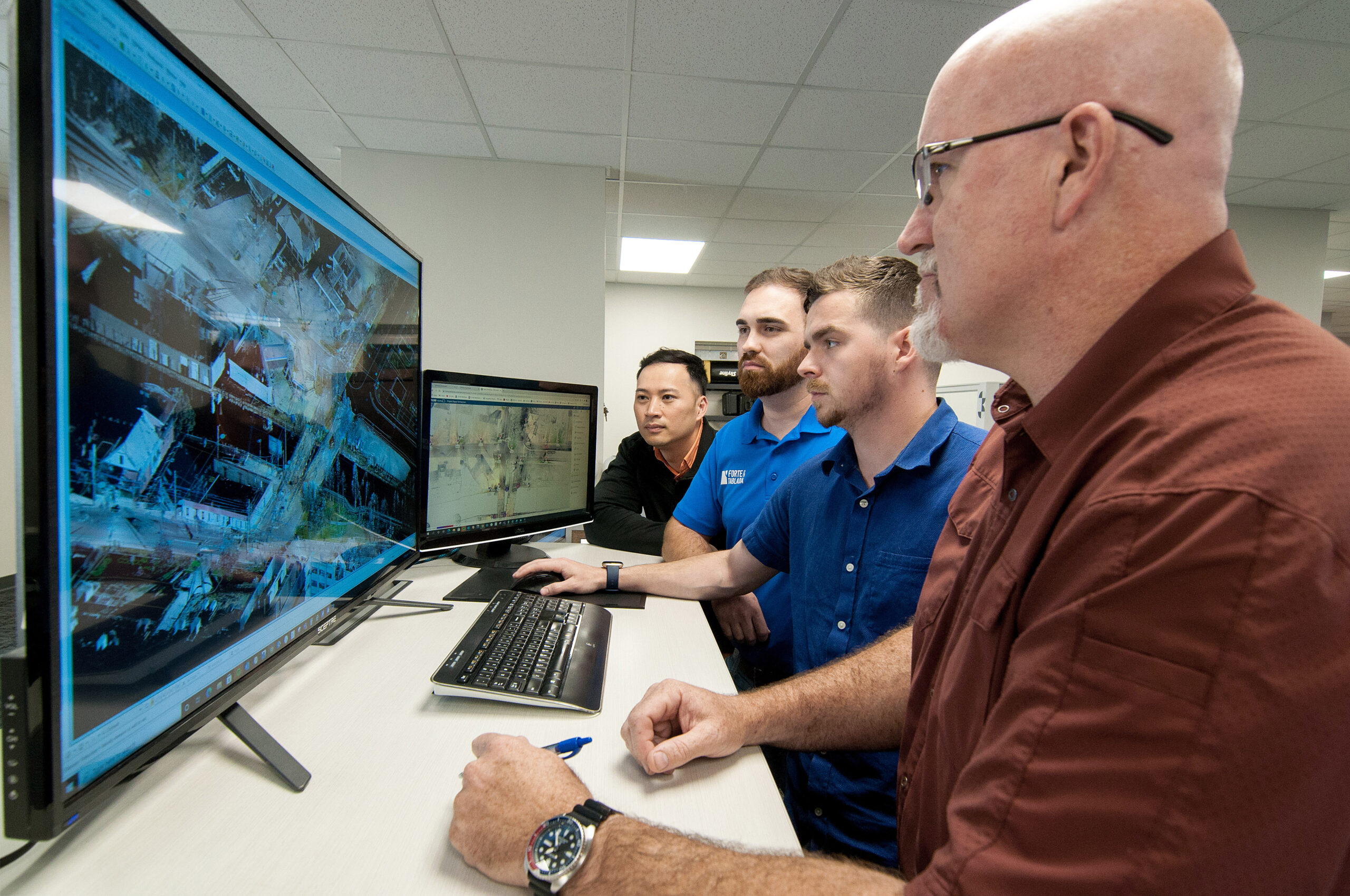 That stability and longevity is important to F&T's clients, as it gives them confidence that the firm will see their projects to the end. "We're down in the trenches doing pure engineering and surveying work," Coco says. "That's a precious resource these days—to be the ones actually producing the plans and specifications. We hold true to that principle."
Of course, it's just as important to stay focused on the future, so F&T plans to continue investing heavily in leading edge technology to foster a culture of innovation. Their computer and software systems are second to none, which enables them to efficiently manipulate large data sets. "R&D is a vital part of our history," Coco adds. "We always ensure that we invest in the right tools, or develop them ourselves, to keep that edge."
The firm recently purchased a sophisticated industrial drone with LIDAR (Light Detection and Ranging) capabilities for its Surveying and Advance Measurements and Modeling groups. The drone—one of three used by F&T's surveyors—is the most advanced of its kind and "really pushes the envelope" in its capabilities. Ultimately, it will enable the team to work faster, more thoroughly and more accurately.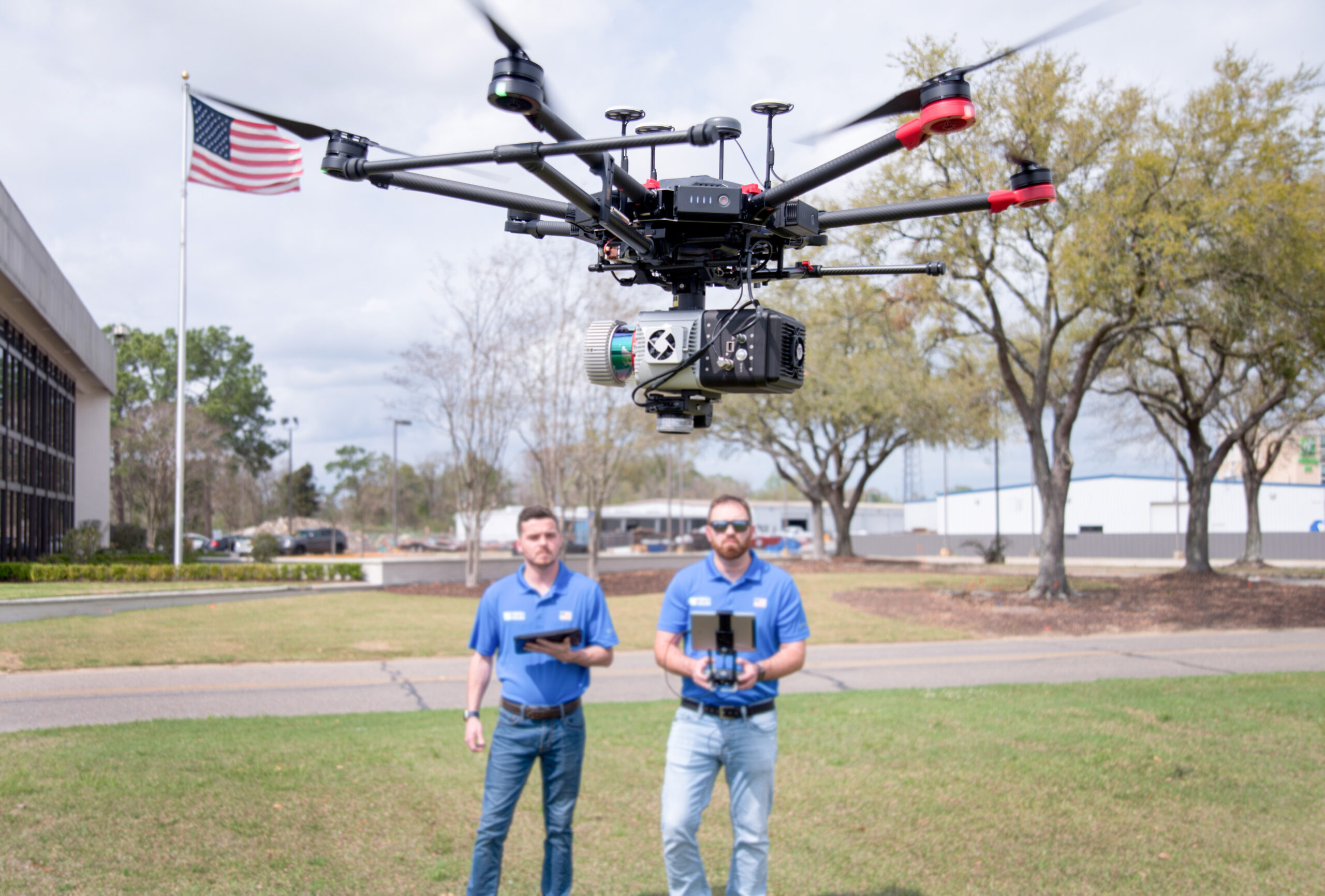 Forte & Tablada also hopes to expand its geographic footprint. Growth is nothing new for the firm. In just the past eight years, it has doubled in size. "We feel we've got a strong leadership team and staff to take the firm to the next level," Coco says.
They'll also continue to lead the industry by participating in various professional engineering organizations, as well as supporting the engineering colleges at LSU and Southern University. These relationships have produced some tangible benefits over the years, including a steady flow of some six to eight students working for the firm at any given time. "They know that they can come here and get real-world experience," Coco says. "That's baked into who we are."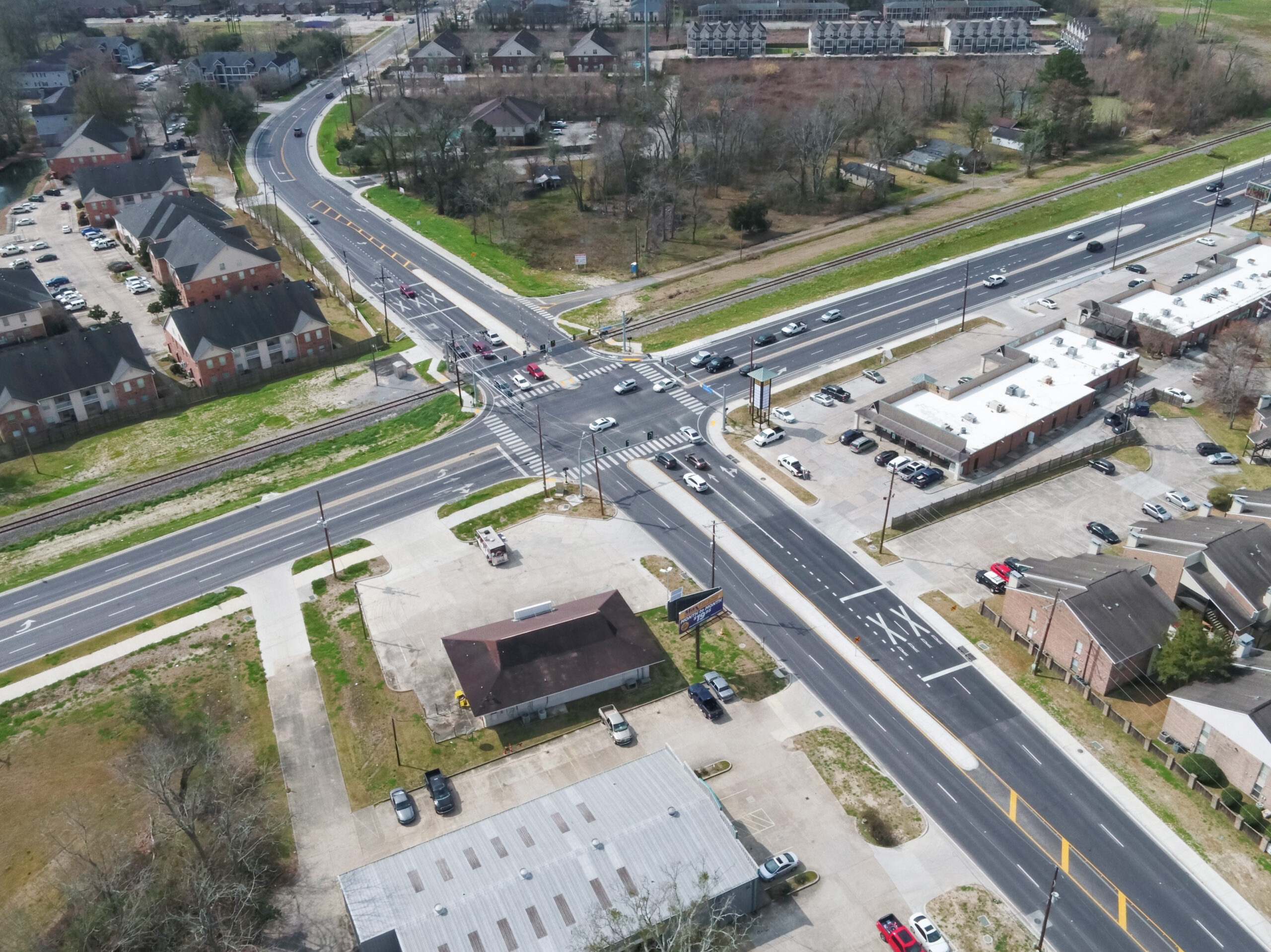 Looking ahead, Coco is excited about his new role. "I am honored to be supported by a great business partner in Chad Bacas and an incredibly capable leadership team," he says. "I'm also surrounded by an abundance of talent. That makes my job much easier." Some employees have been working at the Baton Rouge office for decades—one working for the company some 40 years and another recently retiring after 40 years. 
Trappey says employees stay because they're treated like family, and they feel like they're part of something bigger than themselves. "I think they truly appreciate and understand what Forte & Tablada represents," she adds.
---
FROM THE CEO
Forte and Tablada Inc. has been a staple in the engineering community for 60 years. I am extremely proud and humbled to serve as the President of this truly historic organization, following in the footsteps of Ann Trappey and her father Vincent Forte. Our firm has a deep history in the engineering community, being one of the longest standing firms in the state of Louisiana with a reputation that is second to none.  
Sixty years in business speaks to our recipe for success. The culture and the history of F&T are rooted in providing down-in-the-trenches engineering and surveying on real-life projects and advancing those professions through R&D, technology investments, and continued professional growth. Our integration of services sets us apart and often, we offer a single client numerous service lines on the same project.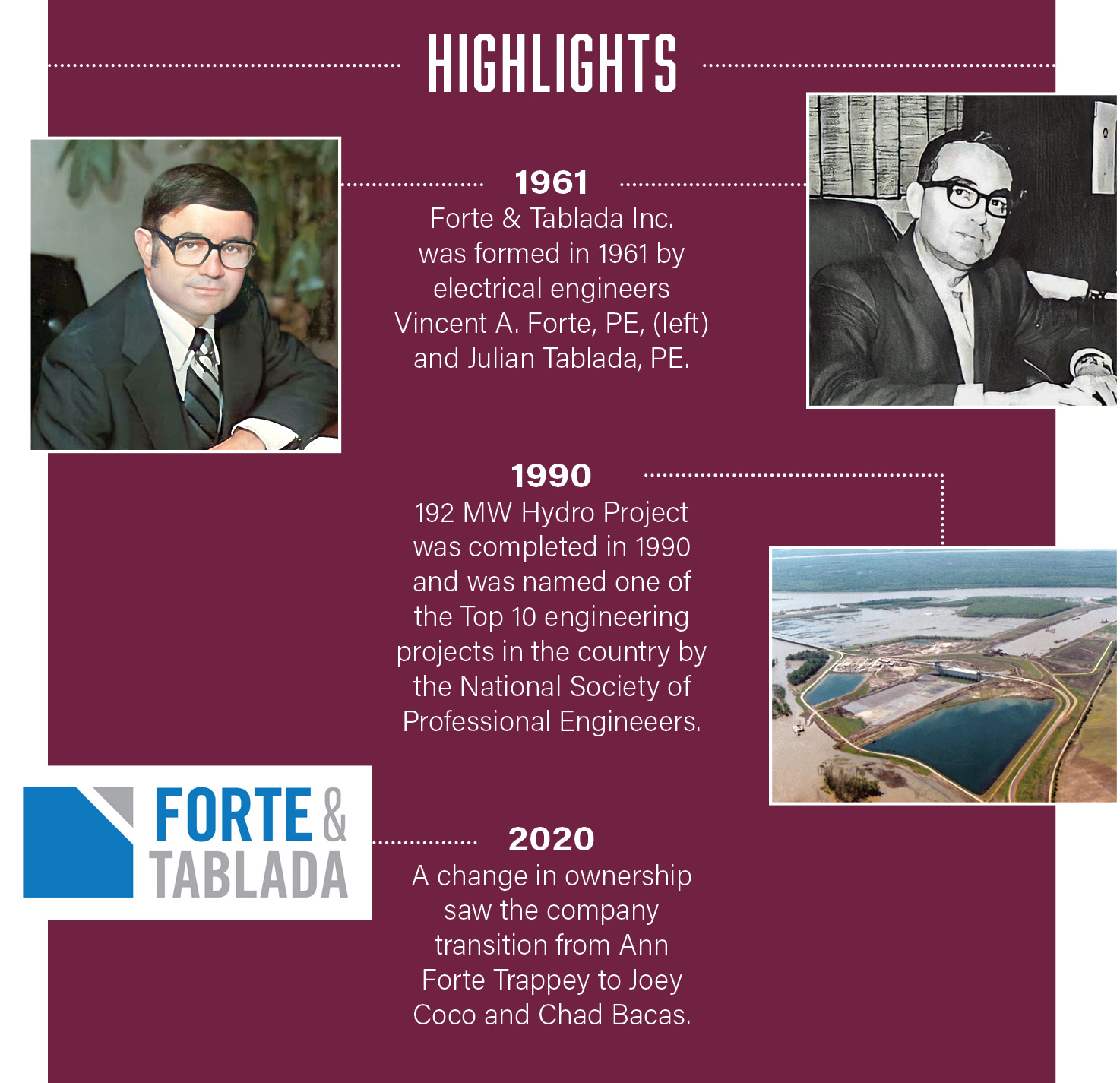 Our nearly 100 employees are incredible, passionate, and loyal. We are nothing without them. A core value is for our employees to work with a purpose knowing what they are doing each day has a positive impact on society, and knowing they can see, feel, and touch their work following construction. Several employees have surpassed 40 years of service before retiring!
Our clients know we are going to be there to the end, we always endeavor to deliver an outstanding service, and that we will go the extra mile to serve them. We owe everything to them, allowing us to be their trusted advisor.
CEO Joey Coco