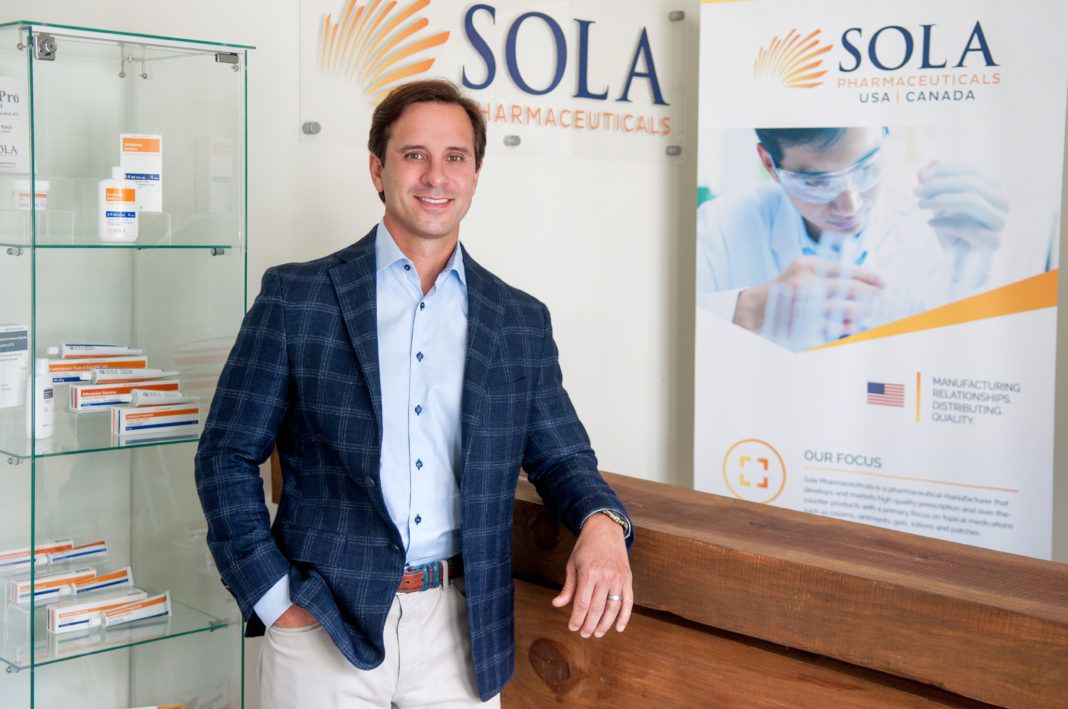 Sponsored by SOLA Pharmaceuticals
CEO:
SPECIALTY:
Pharmaceutical manufacturing
FOUNDED:
2014
---
ON THE RECORD:
Sola Pharmaceuticals is a pharmaceutical manufacturer developing and marketing high-quality prescription and over-the-counter products. Its primary focus is on manufacturing topical medications such as creams, ointments, gels, lotions, and patches. Their current portfolio of 17 FDA-approved medications represents a total addressable market of approximately $156 million.
Sola's products are manufactured in the United States at an FDA approved, cGMP certified liquid and semi-solid manufacturing and packaging plant. Products are stored and shipped directly from Sola's State licensed, FDA-approved, cGMP-certified, and NABP-Accredited distribution facility located in Baton Rouge, Louisiana. With secure warehousing and internal logistics resources, Sola Pharmaceuticals can deliver its pharmaceuticals portfolio efficiently anywhere in the US.
OFF THE RECORD:
2020 – Expanded operations into Canada. Expanded its business development team to include the addition of a sales operations office in Michigan. Received NABP accreditation for our US operations. Launched two new over-the-counter products and two new prescription topicals into the US market.
2021 – On path to launch 15 new prescription products into the Canadian market.