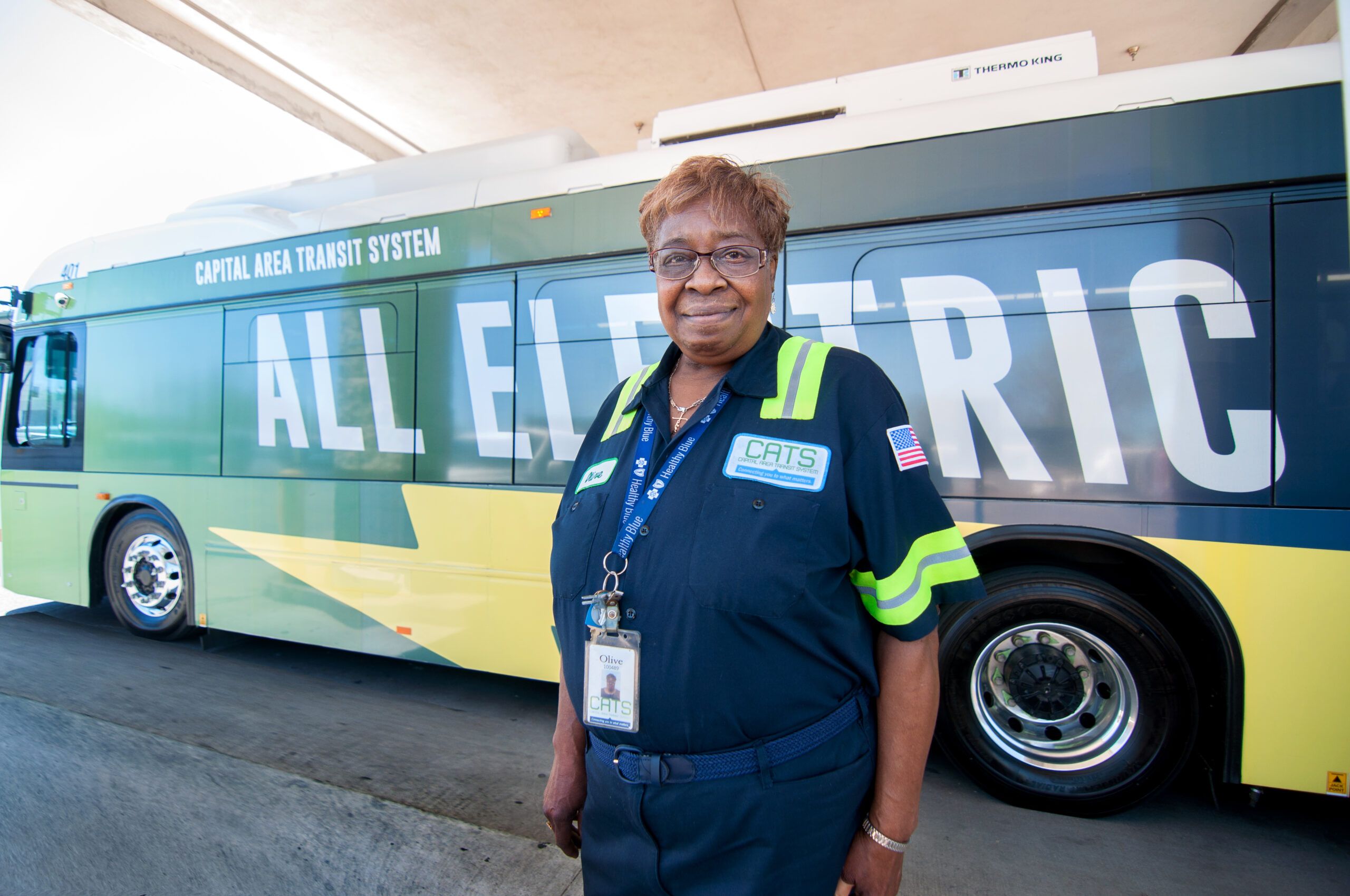 The past year has brought a global pandemic and extreme weather events to Baton Rouge, but that hasn't stopped the Capital Area Transit System from getting riders where they need to go. In fact, CATS employees such as Olive Spears and Carl George know they have riders who depend on them and CATS to get to work every day.
"Our employees go above and beyond in challenging circumstances to keep our buses rolling," says Bill Deville, the agency's CEO. "The CATS operators, who are on the frontline every day, deserve our thanks for keeping the community connected. Without them, our customers would have difficulty getting to work, to school or taking care of essential needs. We know Baton Rouge businesses are depending on these workers to operate and serve their customers."
AT A GLANCE

Primary product/service: Public transit agency serving Baton Rouge and Baker

Top executives: Bill Deville, CEO; Dwana Williams, COO; Pearlina Thomas, CAO

Year founded: 1977
Phone: [225] 389-8920
Website: brcats.com
CATS never stopped service during the coronavirus pandemic, he says. This wasn't important just for essential employees like Jones and Haley who count on the buses to get to their jobs. For many riders, continued bus service also has meant having a way to visit the doctor, pharmacy, and coronavirus testing and vaccination sites.
The agency has made changes to ensure precautions can be taken against the virus. For example, more frequent stops have been added along high-volume routes to allow for social distancing.
These improvements are the latest in a decade-long initiative to revamp the bus system, Deville says. A major part of that effort has been keeping its fleet up to date. CATS has one of the most modern fleets in the nation, he says. Transit systems across the country operate buses that are, on average, about 7 years old. The average age of a CATS bus is just 4.4 years. The useful life of a bus is 12 years.
"Modernizing the fleet has resulted in more reliable service, improved on-time performances and reduced disruptive mechanical road failures," Deville says.
CATS has been shifting away from diesel buses to electric models, which not only help reduce carbon emissions but are quieter, too. The agency, which currently has six electric buses, has secured federal funds that will be used to buy more of the smaller, more efficient vehicles in the future.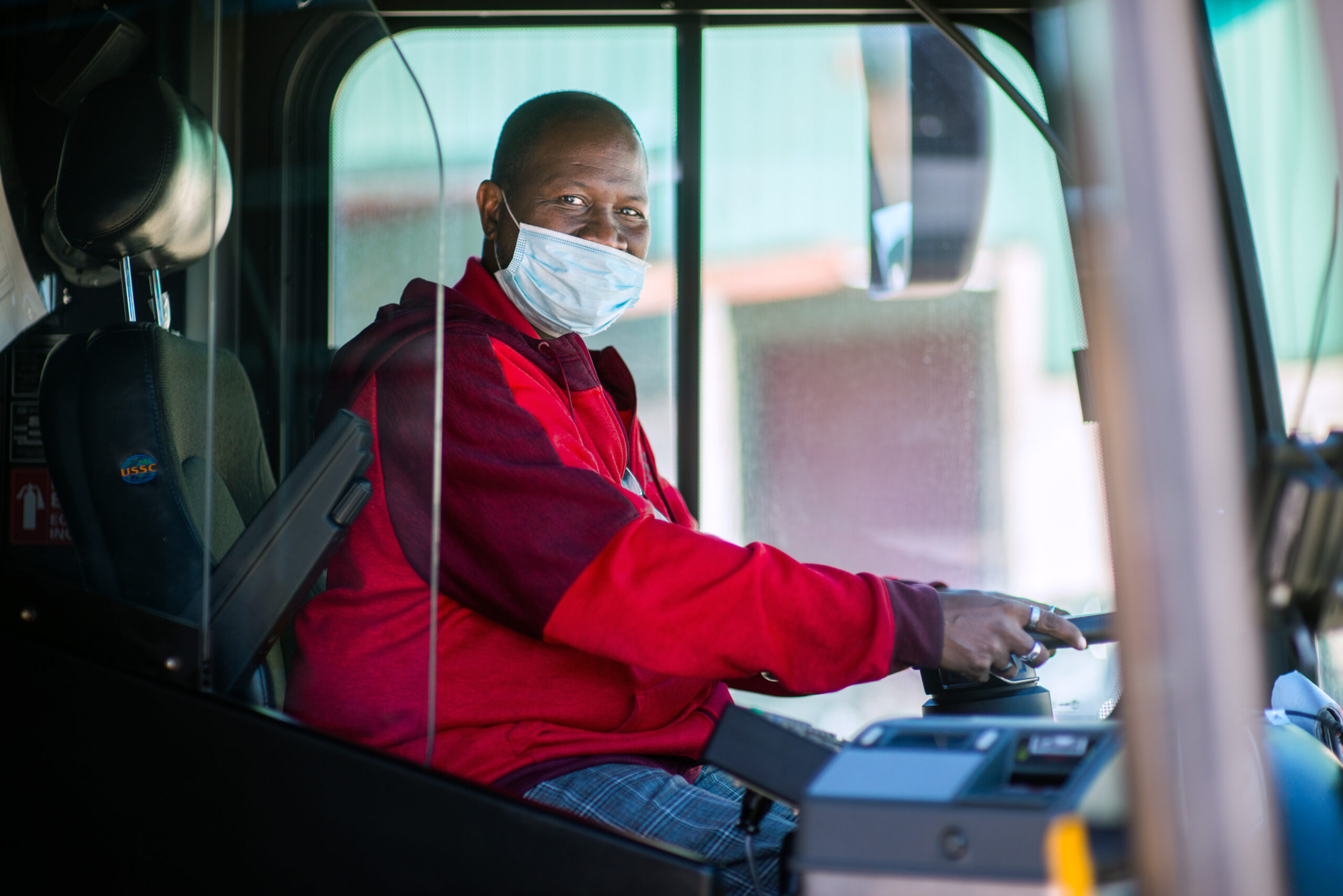 Some of these electric buses will be dedicated to a Bus Rapid Transit, or BRT, network that is expected to launch by 2024. In partnership with the city-parish government and Build Baton Rouge, CATS is working on the BRT route, which is designed to connect north and south Baton Rouge through downtown.
Other improvement efforts include regular surveys of customers and stakeholders. And Cheri Soileau, the CATS planning director and a transit veteran, is working with Deville on a 10-year plan for expanding to regional service while maintaining a commitment to local needs.
CATS will be turning to Baton Rouge and Baker voters in October 2021 for the renewal of the property mileage that funds the agency.
"Without dedicated revenue, CATS would be unable to provide transit services, which would have a devastating effect on the Baton Rouge economy, on traffic congestion and on the thousands of CATS customers who would be unable to get to work, school, health care services, grocery stores or other essential trips," Deville says.