Transformyx: Adapting to change and preparing for cybersecurity challenges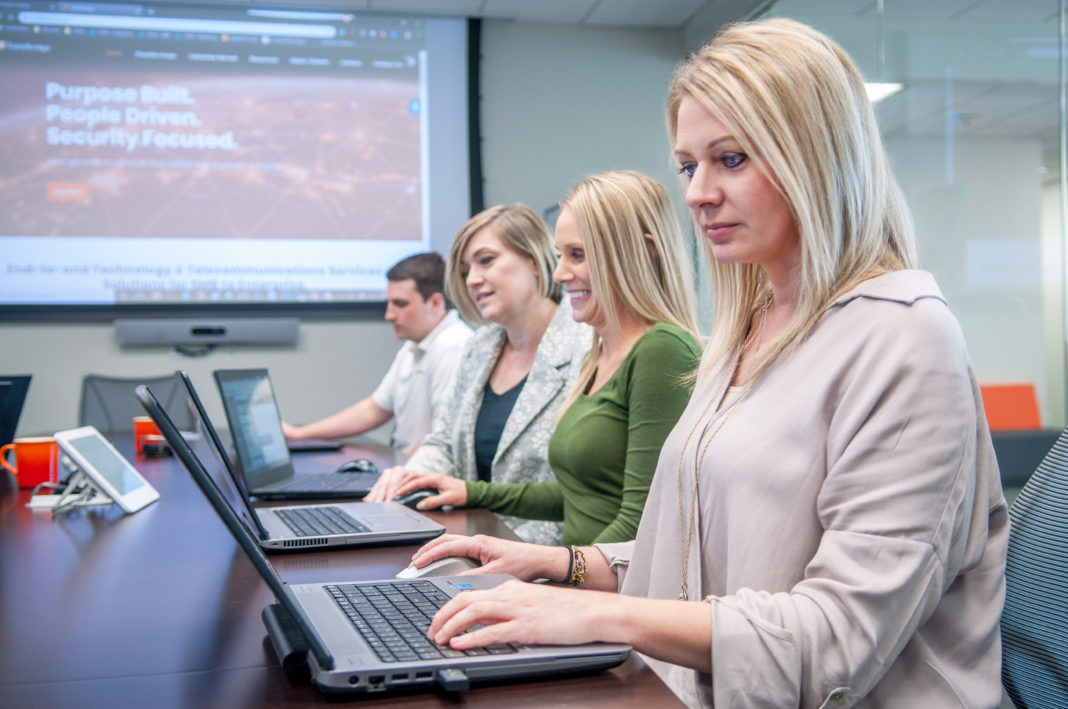 Like many of its customers, Transformyx is in the middle of a transformational change. But that's nothing new. Since its founding in 1987, the company has exhibited an innate ability to adapt its business model and roll with the changes.
In fact, there are few IT firms in Louisiana that can operate in such a continuously evolving landscape. Ned Fasullo, commercial sales manager, says that's why the company has been around for more than 30 years.
AT A GLANCE

PRIMARY PRODUCT/SERVCE: Digital business transformation, including software, websites, cybersecurity, IT services, and operations of a Tier 3 data center serving thousands of SMB and Enterprise customers in the Gulf South region.

TOP EXECUTIVES: Jim DuBos, CEO; Craig Silvey, CFO; Matthew Mannino, VP of Operations

Year founded: 1987
Phone: 225.761.0088
Website: transformyx.com
"We're able to pivot and adapt to whatever is happening in the market," Fasullo says. "For example, just a few years ago you didn't hear much about cybersecurity. Today, every mom and pop in Baton Rouge is getting ransom-wared."
In 2017, Transformyx took a sizeable step into the world of cybersecurity by acquiring an IT security services firm based in Baton Rouge and hiring Bill Leech, a 30-year cybersecurity veteran with the U.S. Navy. Leach brought with him a team of cybersecurity analysts, and Transformyx plans to double the staff of its cybersecurity division over the next year and a half.
The company also plans a move into the federal space, even as it grows its other enterprise work and increases its focus on the small to mid-sized market. And while the company's customer base is currently concentrated in the Gulf South, they're discussing a possible move into north Louisiana to meet increasing demand there.
To accommodate such rapid growth, Transformyx recently restructured its management team by appointing Jim DuBos as the new CEO, Craig Silvey as CFO and Matthew Mannino as vice president of operations. "If we are successful, it will have a significant multiplier effect on the business in both revenue and employee count," DuBos says. So far, it seems to be working. The company's 2019 revenue hit $32 million, with an ambitious goal of $40 million in 2020.
Transformyx: Prepared for cybersecurity challenges
The company is also moving into larger office space in New Orleans, investing in new storage infrastructure and generator capacity for its data center in Baton Rouge, and adding to its network operations center to accommodate customer growth. "Our leaders are very much in tune with the crystal ball," Fasullo says. "We are good at seeing what's coming down the road in the next 24 months, so when our customers have a need, we're ready with validated solutions."
In response to these changes, Transformyx has unveiled a new value statement—"We work every day with integrity, respect and persistence"—and a new purpose statement—"We provide solutions for successful secure business outcomes."
According to DuBos, both statements reflect the company's desire and ability
to meet the ever-evolving needs of its customers.
---