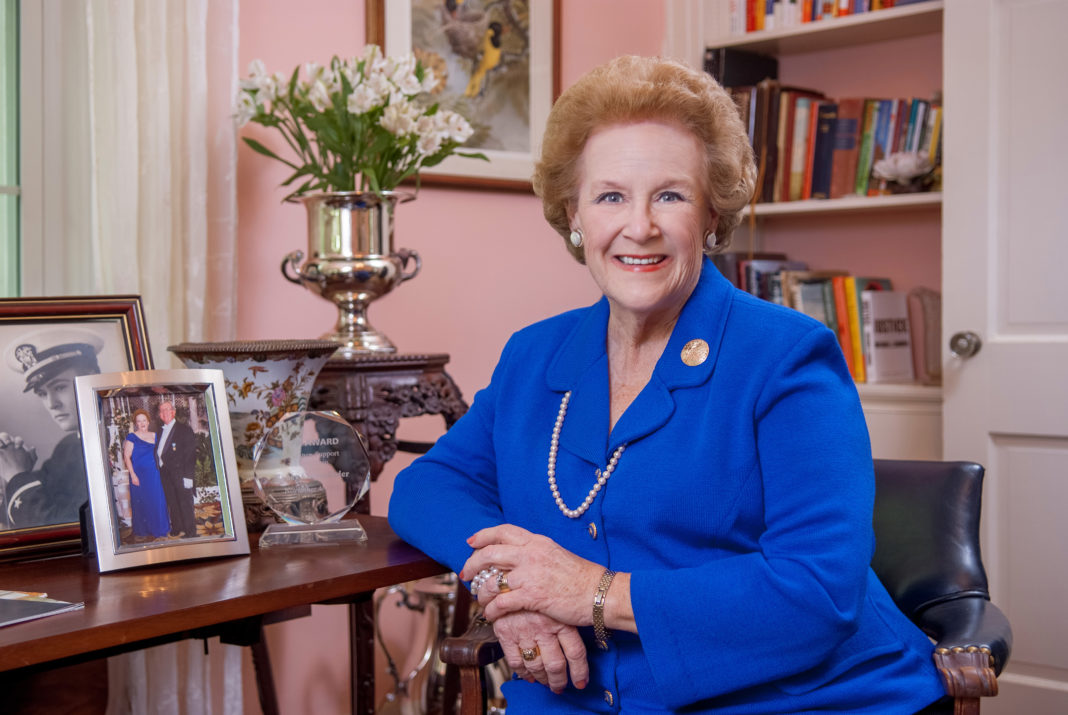 From preschool to college, finding the right school for a student can be a daunting task. Nancy Cadwallader, a Baton Rouge-based Certified Educational Planner, has the expertise, experience and ethical approach to help students find the perfect match.
As president and owner of Collegiate Advisory Placement Service, Cadwallader assists students and their parents and guardians as they navigate complex admissions processes, entry requirements, testing and applications from elementary through postgraduate education.
AT A GLANCE

PRIMARY PRODUCT/SERVICE: Educational placement services for elementary through postgraduate students

TOP EXECUTIVE:
Nancy Cadwallader, CEP, Owner

Year founded: 1984
Phone: 225.931.7518
Website: capsbr.com
Founded by Cadwallader and her mother in 1984, Collegiate Advisory Placement Service draws from decades of experience and vast resources to offer a personalized approach to matching students with the right school, whether they want to study engineering, medicine, art or cooking. Collegiate Advisory Placement Service helps clients who come from the Gulf South region research and apply to schools across the U.S and globally.
"I am essentially matchmaking for students and schools," Cadwallader says. She notes that the decision regarding which school to attend is about more than rankings, requirements and funding. Selecting a school also is about finding the right fit for a student, given their goals, preferences and personality.
Keeping up to date on the latest trends in education is essential for making an informed match. Cadwallader regularly attends regional and national conferences hosted by university admissions departments, educational organizations, and testing organizations, among others. She also personally visits colleges and universities across the country.
"You can't know what type of students are on the campus and what a school is like without actually visiting," she says. "College admissions is in a state of flux. You have to stay current to advise someone. You can't do this out of a book."
Cadwallader says the ideal time for college-bound clients to contact her is during the spring of a student's sophomore year. This allows time to make changes in a student's high-school curriculum and activities based on requirements at their target colleges. For example, while the state of Louisiana requires two years of high school foreign language, some universities require three or four years. Knowing this early enough will allow the student to ensure they have the needed credits. The company's diverse range of services includes placement for those with learning challenges in addition to those troubled or struggling teens.
Collegiate Advisory Placement Service also provides corporate relocation services for families who are moving into a new area and need to find a new school for their children. Cadwallader assists with interpreting changes in educational systems for students who move internationally or from a different system. "I know educational systems from England to Zambia," Cadwallader says.
As the only Certified Educational Planner who lives full time in Louisiana, Cadwallader offers unrivaled expertise and resources. She also emphasizes Collegiate Advisory Placement Service's ethical approach. The company follows the ethical code of the Independent Educational Consultants Association and does not accept compensation from educational or therapeutic institutions for student placement, ensuring that all placements are independent, based on experience and expertise, and solely for the benefit of the client.
After 30 years, Cadwallader has lost count of how many students she has placed over the years. She is certain, however, of her continued passion for helping students and their families make such an important decision.
"I enjoy getting to know the students and the camaraderie of working with them and their families," she says. "I've got the expertise and the knowledge and I'm certified, but just as importantly, I do this from a personal love for helping. I just really enjoy it."
---