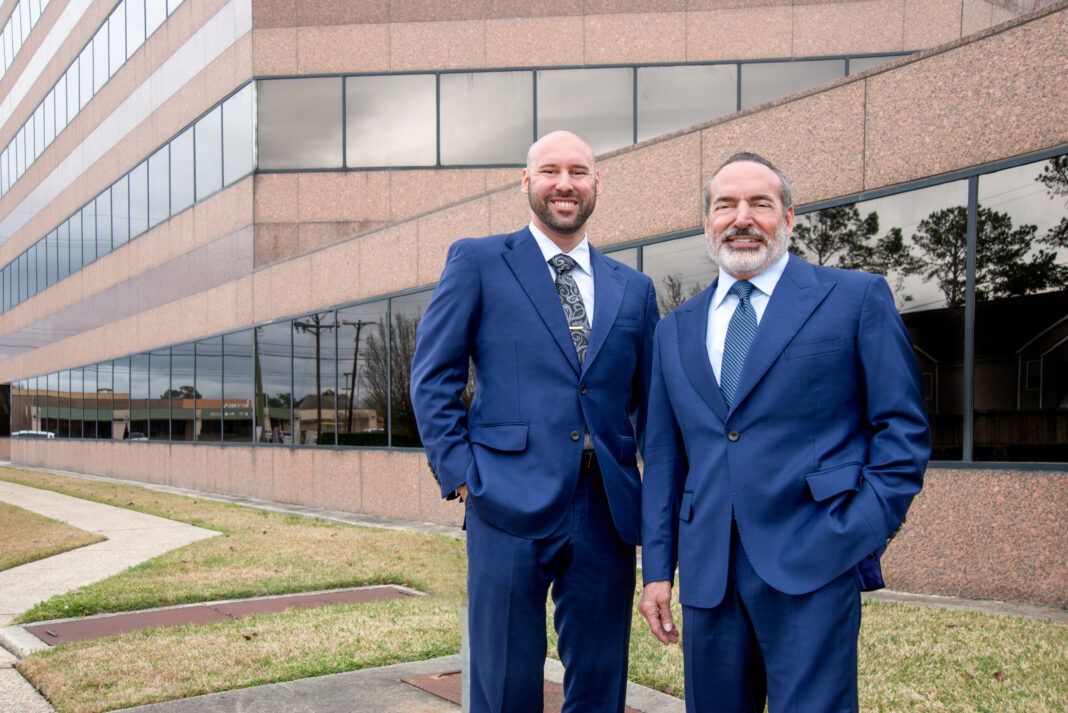 As a temporary staffing agency, AMMON Staffing is adept at helping companies with their workforce needs through fluctuating business conditions. As such, the Baton Rouge-based company has been well-positioned to work with area businesses as they faced unprecedented challenges over the past year.
Founded in 1984, AMMON Staffing has traditionally worked with industrial, oil and light-industrial companies. However, when demands for staffing services in these sectors decreased during the pandemic, AMMON quickly pivoted its focus to the healthcare industry.
AT A GLANCE

Primary product/service:
Staffing and recruiting

Top executives:
Rick Ammon, President;
Boyd Ammon, Vice President

Year founded: 1984
Phone: [225] 293-1171
Website: ammonstaffing.net
"When COVID first struck, we lost 50 percent of our business," says Boyd Ammon, vice president. "We started focusing on the medical sector, created a division—AMMON Healthcare—and began placing medical professionals to support the understaffed facilities throughout the state." 
AMMON Staffing works with many nursing homes and medical facilities, helping them stay fully staffed. "If a facility doesn't have the right number of people working on any given day, they can't operate. We've helped keep them in business by finding people to work their shifts," Ammon says.
AMMON Staffing is constantly recruiting and filling its pipeline of people available to work. The company conducts interviews with each candidate, verifies certifications and licenses, runs background checks, and ensures candidates have had a COVID test. Thus, when a client calls, AMMON Staffing has professionals, such as nurses, ready to work.
"It's a lot easier for medical facilities to onboard one of our employees in 24 to 48 hours for immediate need or to cover a shift than it is to hire someone through their two-week process," Ammon says.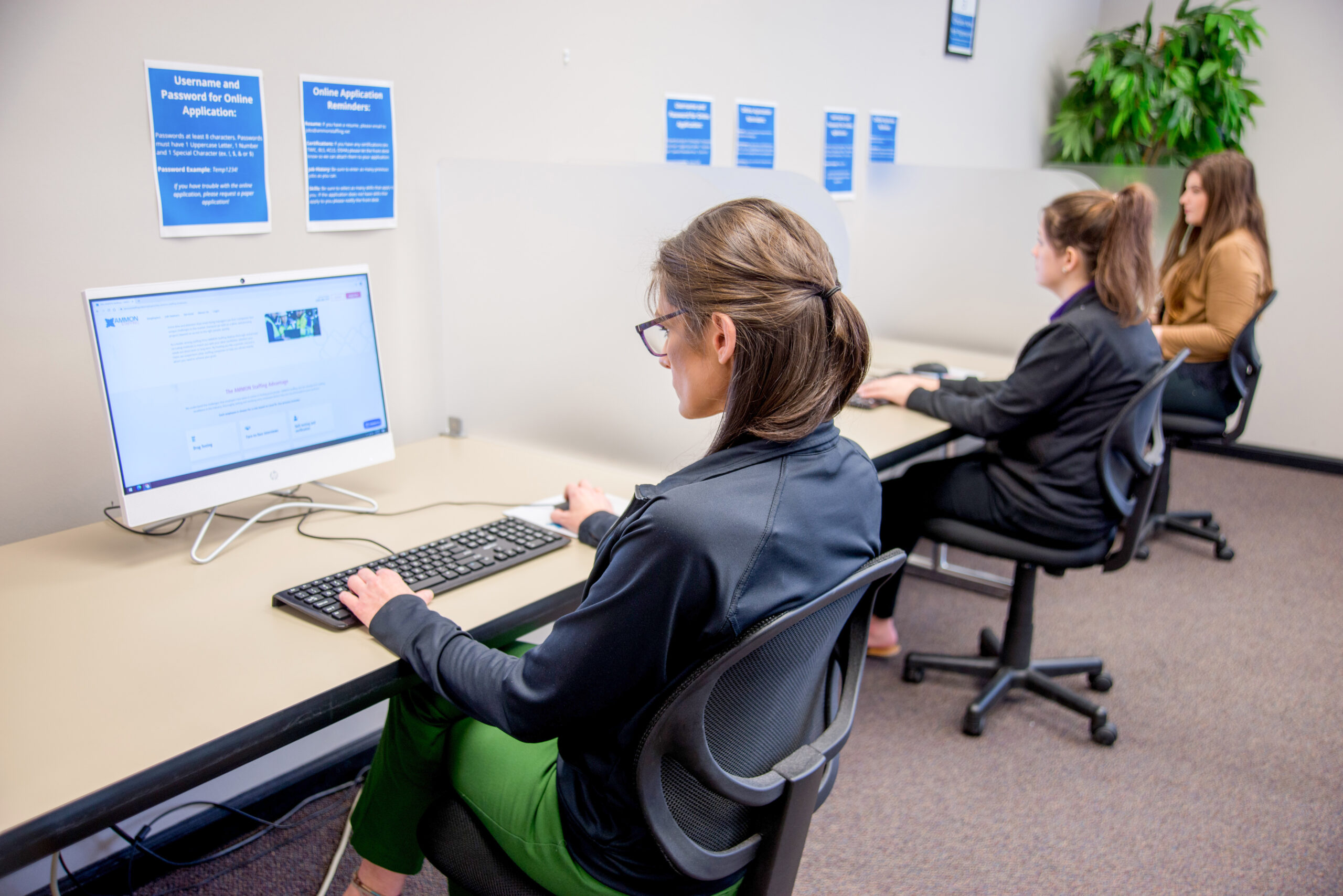 Pre-COVID, the medical industry comprised less than 10 percent of AMMON Staffing's business. Today, it accounts for about 80 percent.
"Since COVID started, we've filled more than 4,000 shifts at medical clinics. That segment of the business is bigger than our industrial side now," Ammon says. 
Like many businesses, AMMON Staffing changed some processes due to the pandemic. For example, the company began using in-depth online (rather than paper) applications, and moved to include a virtual interview process. AMMON's 12 employees also began working more remotely. 
The ability to be nimble and adapt quickly came in handy on June 24, 2020, when an early-morning tornado hit AMMON's office at One Calais Avenue, destroying everything.
Despite losing their building, furniture and other equipment, the company didn't lose any data, as they had begun moving to a paperless, cloud-based system before the pandemic or tornado hit. 
"Everyone's mobile and we all had our laptops with us. We just went home and started working again," Ammon says.
The same day the tornado hit, Ammon found temporary office space at the Essen Centre. "We were able to hit the ground running and resume interviews the next day," he says. 
The company has since moved into permanent offices at the Essen Centre and added staff, including bringing accounts receivable and payroll in-house.
Ammon says he is proud of how the company responded to recent challenges, including ensuring clients and workers felt no interruptions to their services.
"First COVID hit and everything started shutting down. Then I wake up one morning and see our company sign on the news in the middle of the Interstate because of a tornado," Ammon says. "But everyone adapted very easily. It's easy for us to switch gears because we've got a great team of people and because we've built a great company name over the past 35 years."