St. Phillip St. Promenade underway in downtown Baton Rouge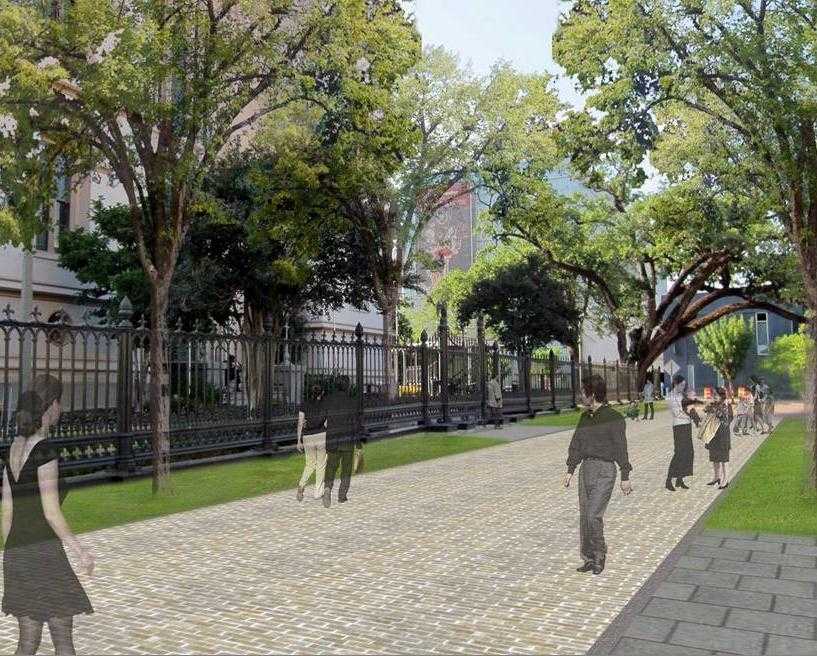 Construction crews broke ground today on the St. Phillip Street Promenade, a $1.8 million pedestrian walkway that will link Repentance Park and City Hall Plaza with North Boulevard Town Square.
The project, expected to be completed in February, is significant because it marks the beginning of the final phase of construction on North Boulevard Town Square, which was first completed in 2012.
The promenade is also a key component of the Central Green, a major initiative in the 2008 master plan for downtown—Plan Baton Rouge II—which called for creating a series of linked, public green spaces in the heart of downtown.
In the years since, North Boulevard Town Square, Galvez Plaza, City Hall Plaza, Repentance Park and the Greenway Phase I have all been completed and had a transformative effect on downtown as a community space for recreation and entertainment.
"It has been successful beyond our wildest imagination," says Downtown Development District Executive Director Davis Rhorer, who has guided the various projects outlined in the plan to fruition.
After the promenade is completed, additional improvements will be made to a four-block area of the North Boulevard Town Square promenade. The entire project, funded by state and federal grant money, is expected to be done by summer.
Work on the greenway, however, will continue. Plans call for extending the walking/biking trail from North Boulevard to East Boulevard, through Expressway Park then along the side of Interstate 10 to Dalrymple Drive, where it will connect to the City Park Lakes.
Future plans call for linking the path to Rouzan via a bike lane added to Hyacinth Street in Southdowns, and, eventually, to the Pennington Biomedical Research Center and beyond.