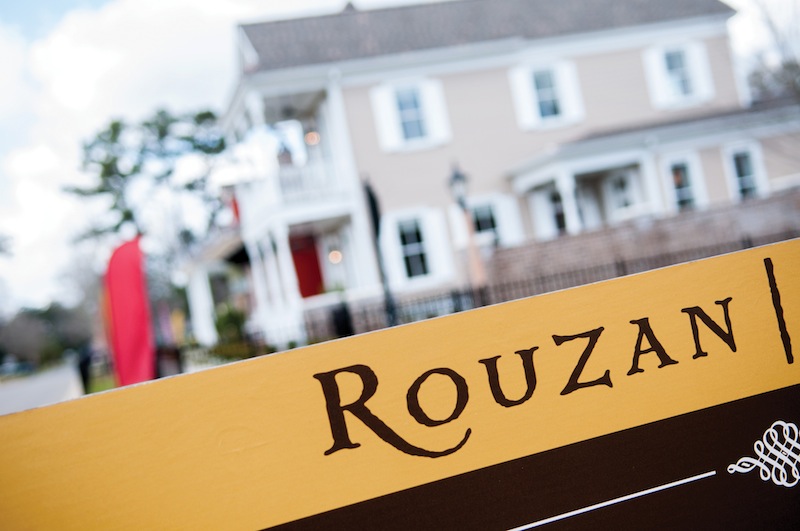 Not only is the much-anticipated opening of Sprouts on the horizon, but another lease has been signed and two others are pending for the commercial section of Rouzan, the 100-acre Traditional Neighborhood Development on Perkins Road.
Tommy Spinosa, the project's original developer who remains involved as an investor for the commercial development, told Daily Report that a nail salon tenant will move into a 2,000-square-foot space next to Sprouts. The deal leaves 3,000 square feet remaining to be leased in the building.
Also, Spinosa says he expects that two food establishments will occupy some 7,000 square feet of the 20,000 square-foot building planned for the other side of Sprouts.
"It's coming along very well," says Spinosa. "Sprouts is underway, and we're expecting that to open mid- to late-April."
The bulk of the TND has shifted to businessman and real estate developer John Engquist, who, along with partners, acquired the development after Spinosa's lender on the project, New Orleans-based First National Bank of Commerce, folded in 2017.
Charles Landry, a Rouzan partner, says they're currently working on installing the infrastructure for the commercial portion of the development, which should be in place by early March. Once finished, the partners plan to choose a developer for a multifamily, mixed-use project.
"We have five companies interested in developing the multifamily, mixed-use project that will be right in the heart of the commercial component," Landry says. "But until we get the infrastructure in place and a good layout, we have intentionally delayed our choosing of a developer."
Construction for the 13,000-square-foot Kidz Karousel Childhood Development Center is expected to begin in roughly four to five months, and Landry says they're roughly a month away from starting construction on Rouzan's clubhouse, fitness facility and a pool facility.
Other project updates: the first phase is underway on a multiple-station fitness trail designed by Jenni Peters; completed 90% of a children's playground; work is set to start on a community garden that will be nestled between the recently reconditioned, historic silos located on the property.
In all, the developers will spend $3 million on amenities for the development, says Landry, adding that demand has been high for both the residential and commercial portions of Rouzan.
"The reason for demand should be obvious," Landry says. "Rouzan is surrounded by thousands of residents who can get there without driving. People recognize they're in the center of a highly developed area of Baton Rouge. They don't have to speculate on where customers are coming from, they're across the street."