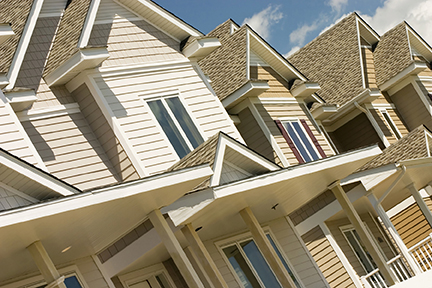 East Baton Rouge Parish Assessor Brian Wilson, speaking at a Republican-sponsored event this afternoon, said he plans to hire a third-party company this year to review homestead exemptions in the parish and weed out abuse.
One of his office's biggest concerns is regulating homestead exemptions to prevent fraud, such as dual exemptions or those falsely claiming the exemption of a deceased person, Wilson told the small crowd at the Ronald Reagan Newsmaker Luncheon, hosted by the East Baton Rouge Republican Party.
"It's important for me to clean up our tax rolls and get homestead exemptions that shouldn't be on there off the rolls," Wilson said.
The assessor will meet next week with a third-party company, TransUnion, which he plans to hire to scrub the parish tax rolls and find any "suspicious homestead exemptions." The process, which he says has been done in other parishes, could increase tax revenues for East Baton Rouge.
What the assessor did not mention in his address, however, was a recent Louisiana Tax Commission review of assessments of more than a dozen commercial properties in East Baton Rouge, which concluded that several of the assessments appear low, based on an independent appraiser's valuation.
The review followed a Business Report cover story in June about how some of the most expensive commercial properties in the parish are assessed significantly below their most recently recorded sale price.
The Tax Commission did not find a pattern of underassessment by Wilson's office, but the commission's analysis valued the properties higher on the whole than the assessor did. The commission referred its findings back to Wilson for further review and possible action.
When asked about for an update after today's luncheon, Wilson told Daily Report the review of the commercial properties' assessments is still ongoing.
During his address, Wilson also gave an update on his office, where he has served as parish assessor since 2002. The office's role is to value and list all properties in East baton Rouge Parish, which is the largest tax base in the state, he says.
In 2018, the parish had $4.2 billion in taxable property, generating more than $500 million in property tax revenue, Wilson says, adding $163 million in property taxes goes to the parish school system, while $74 million goes to the sheriff's office, $71 million to BREC and $47 million to the library system.